R. Kelly Reacts To Campaign Promoting Boycott Of His Music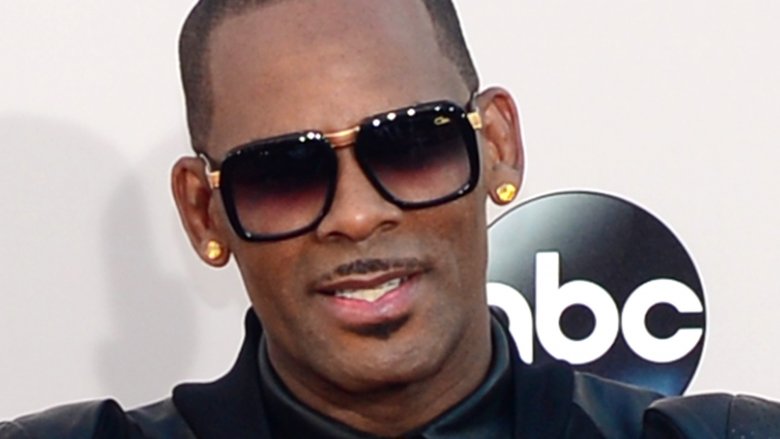 Getty Images
R. Kelly has spoken out following the Time's Up movement's support of the #MuteRKelly campaign.
On Monday, April 30, 2018, the Women of Color of Times' Up aligned themselves with a campaign created by Oronike Odeleye and Kenyette Barnes, #MuteRKelly. In an open letter published on The Root, Time's Up wrote, in part, "We call on people everywhere to join with us to insist on a world in which women of all kinds can pursue their dreams free from sexual assault, abuse and predatory behavior." 
In response to the letter, R. Kelly's management released a statement. "R. Kelly supports the pro-women goals of the Time's Up movement. We understand criticizing a famous artist is a good way to draw attention to those goals – and in this case, it is unjust and off-target," the statement, which was obtained by Rolling Stone, read. "We fully support the rights of women to be empowered to make their own choices. Time's Up has neglected to speak with any of the women who welcome R. Kelly's support, and it has rushed to judgment without the facts. Soon it will become clear Mr. Kelly is the target of a greedy, conscious and malicious conspiracy to demean him, his family and the women with whom he spends his time."
The statement continued, "R. Kelly's music is a part of American and African-American culture that should never—and will never—be silenced. Since America was born, black men and women have been lynched for having sex or for being accused of it. We will vigorously resist this attempted public lynching of a black man who has made extraordinary contributions to our culture."
In its open letter, Time's Up listed the alleged offenses committed by R. Kelly during the past several decades, including his rumored marriage to Aaliyah when she was just 15 years old; his alleged "sexual misconduct, statutory rape, aggravated assault, unlawful restraint and furnishing illegal drugs to a minor," for which he was sued by multiple women; his alleged possession of child pornography (he was acquitted in 2008); and the alleged imprisonment and sexual abuse of women.
Time's Up then called for RCA Records, Ticketmaster, Spotify, Apple Music, and Greensboro Coliseum Complex to cut ties with R. Kelly.
The women of Time's Up noted, "The scars of history make certain that we are not interested in persecuting anyone without just cause. With that said, we demand appropriate investigations and inquiries into the allegations of R. Kelly's abuse made by women of color and their families for over two decades now. And we declare with great vigilance and a united voice to anyone who wants to silence us: Their time is up."