Nicole Kidman And Tom Cruise Were Both No-Shows At Their Daughter's Wedding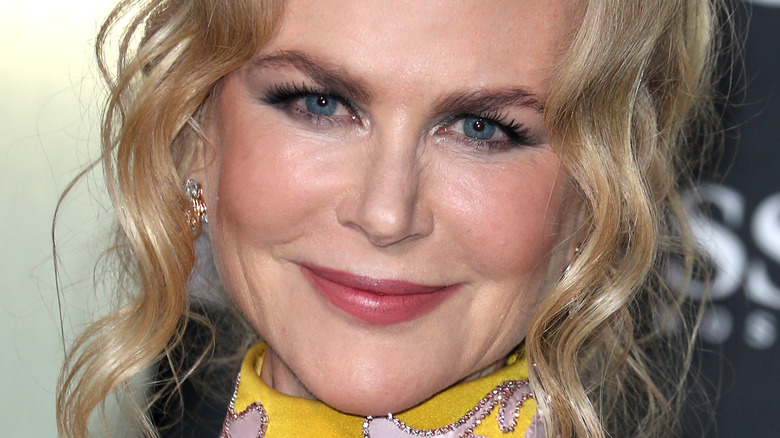 Fred Duval/Shutterstock
Nicole Kidman and Tom Cruise probably had one of the most publicized divorces in Hollywood history, with the meme-ified (and totally iconic) photo of the "Moulin Rouge" actor joyfully celebrating the split. But the end of their marriage tends to overshadow the fact that it did last for 11 years and she shared with New York Magazine that it gave her protection within the industry when she was still a young actor and wife. And they adopted two children together, Isabella and Connor Cruise. However, over the years, it's been a bit cloudy on whether she still has a relationship with her adopted children or whether they are fully estranged.
According to Today, in 2016, Kidman told Red Magazine that she got married young and was in awe of how she'd done so and had two kids by age 27. However, she wouldn't have wanted it any other way. "You look at Taylor Swift, I mean, how old is she? ... I had two kids by the time I was 27 and I'd been married four years," she said. "But that's what I wanted."
She also looks back on her relationship with Cruise fondly, telling Ladies' Home Journal, "He was just Tom, but to everybody else, he is huge. But he was lovely to me. And I loved him. I still love him." But, again, the Church of Scientology didn't have a good influence on the marriage. Reportedly, the Church set up Kidman for failure by concocting the divorce. And there are claims the Church messed with her relationship with her kids, as well. But that's not really why neither she nor Cruise didn't attend their daughter's wedding.
Nicole Kidman was supposedly banned from her daughter's wedding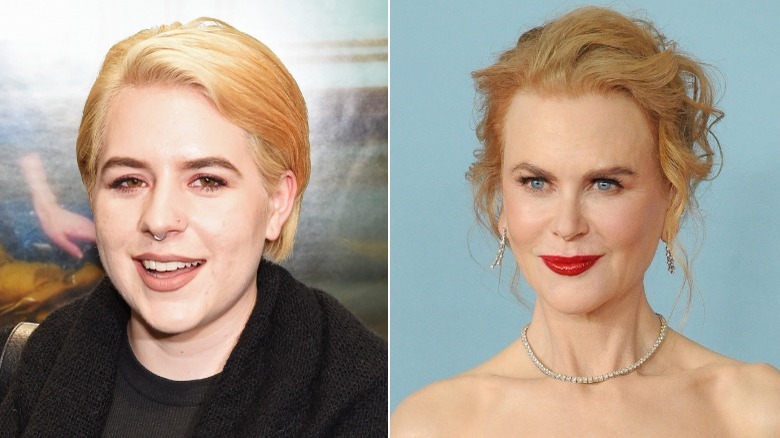 David M. Benett/Getty & Tinseltown/Shutterstock
The Daily Mail reported that Isabella Cruise's 2015 wedding notably didn't have either of her adoptive parents there. She was 22 at the time and wed her British boyfriend, Max Parker, who was an IT consultant; the two reportedly met through mutual friends. It was apparently a "Scientology ceremony," with a well-known Scientologist, Fabiano Calcioli, being one of Parker's groomsmen. It's unsurprisingly Isabella who is the devoted Scientologist in the couple, not Parker.
The Daily Mail also wrote that even though Kidman was in London at the time working on a play, sources say she was forbidden from coming to the ceremony, as it was believed her appearance would cause a "media circus." It doesn't seem like there's any bad blood between Isabella and Kidman over this, at least. The outlet reported that she had dinner with Kidman and her husband-to-be the day before. And Kidman "was actually involved with the wedding preparations," a source told the Daily Mail. "But she didn't go to the ceremony. Also, the animosity between Tom and Nicole was probably a factor."
Speaking of Tom Cruise, he allegedly paid for Isabella's wedding, which was deemed "low-key but very expensive," but was not there. Isabella's adopted brother, Connor, was also not in attendance. Basically, none of this meant anything negative, as the purpose really seemed to be for the sake of keeping the ceremony small, intimate, and quiet, as People reported.
Nicole Kidman and her daughter, Isabella Cruise, allegedly fell out because of Scientology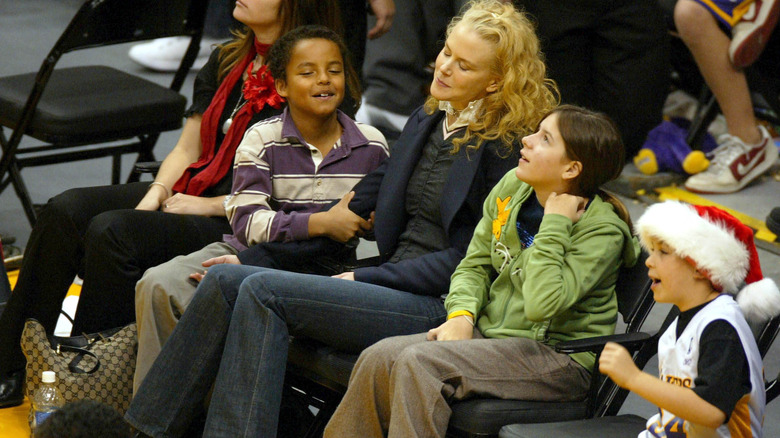 Matthew Simmons/Getty Images
The Daily Mail alleged that Isabella Cruise and Nicole Kidman had a falling out when Tom Cruise and Kidman divorced in 2001 because Isabella decided to stay committed to the Church of Scientology. Of course, Cruise is an important member of the controversial church that's been likened to a cult. As the Daily Beast reported in 2019, Isabella Cruise was a "top Scientology recruiter" for the organization and thanked her father Tom "for everything" in an internal testimony to how great being an auditor for the church was.
It's not truly known what Kidman's relationships are like with her two adopted children with Cruise, but as YourTango reported, they chose to live with Cruise after the divorce and are both devoted to Scientology like their father. And, at the 2018 Golden Globes, when Kidman was thanking "all of her children," she only named out the two biological kids she shares with husband Keith Urban. And, supposedly the church "indoctrinated" the two Cruise kids against Kidman because of her choice to leave and divorce Cruise.
But in 2020, it looked like Isabella was liking Kidman's posts on Instagram, which was "huge, given everything that's happened between them," according to a source. As Hello! Magazine reported in 2021, Isabella was still liking Kidman's posts and also noted that many speculated on their reportedly estranged relationship due to the Church of Scientology and Isabella and Connor Cruise's continued involvement with the Church.