What We Know About Tom Sizemore's Relationship With The Bold And The Beautiful's Maeve Quinlan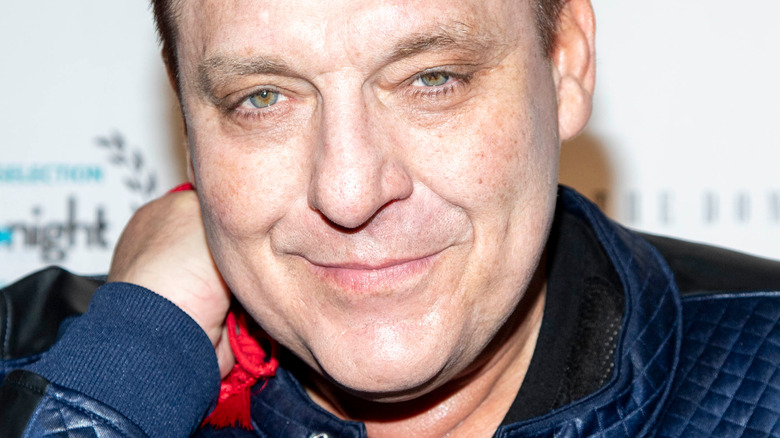 Eugene Powers/Shutterstock
Tom Sizemore is currently in an intensive care unit after suffering a brain aneurysm, per TMZ. On February 18, the actor was discovered in an unconscious state in his Los Angeles home. Sizemore's rep, Charles Lago, recently told Today, "He is currently in critical condition and it's a wait-and-see situation. His family is aware and waiting for updates. There was no other reason than the medical condition I describe above."
Sizemore has had a prolific career as an actor, racking up numerous credits in Hollywood's biggest blockbusters. He burst onto the scene in the early 1990s and is known for his performances in films like "Saving Private Ryan," "Black Hawk Down," and "Heat." He also appeared in the hit historical drama "Pearl Harbor" alongside Ben Affleck and Jennifer Garner. In 2000, Sizemore was nominated for a Golden Globe for best actor in the crime film "Witness Protection."
As far as his personal life, Sizemore has been wrapped up in various scandals. Here's what we know about his only marriage to "The Bold and the Beautiful" star Maeve Quinlan.
Maeve Quinlan suffered abuse in her marriage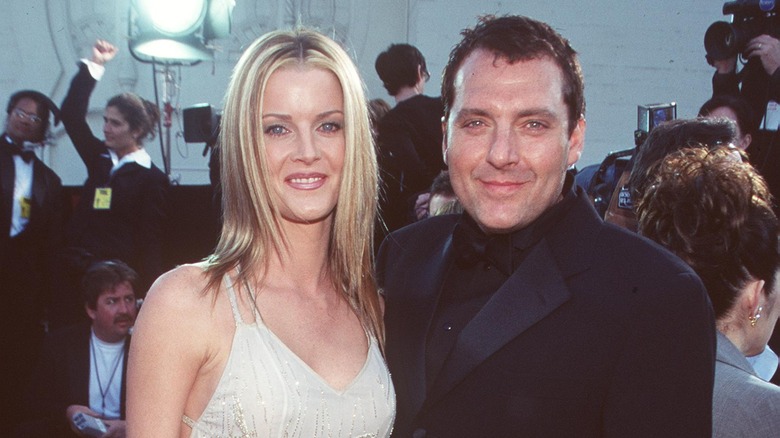 Ron Wolfson/Getty Images
According to Today, Maeve Quinlan tied the knot with Tom Sizemore in 1996. However, their marriage didn't last long, as the couple got a divorce in 1999. While not much has been disclosed publicly about their relationship, Quinlan alluded to Sizemore's abuse and a troubling divorce, per a 2019 piece in The Eden Magazine. It's worth noting that Sizemore has been Quinlan's only husband. While she didn't repeat his name, Quinlan opened up about her distressing experiences as a wife. She revealed, "I am finally ready to say this and make it public, that I am a survivor of domestic abuse, and that's something I intend to bring awareness to in my fifties. I didn't like to talk about it earlier because I was just grateful to be out of that marriage and out of harm's way."
Following his marriage to Quinlan, Sizemore developed a reputation for being sexually and physically abusive. In 2003, he was found guilty of domestic violence against his girlfriend Heidi Fleiss, per NBC News. He was arrested twice in 2009 and 2011 for the suspected battery of a woman. In 2017, he was charged with domestic abuse towards his girlfriend. That same year, an article came out by The Hollywood Reporter detailing Sizemore's sexual abuse of an 11-year-old actor.
If you or someone you know is dealing with domestic abuse, you can call the National Domestic Violence Hotline at 1−800−799−7233. You can also find more information, resources, and support at their website.