Why Ben Affleck And Jennifer Garner Lived Together Even After Their Split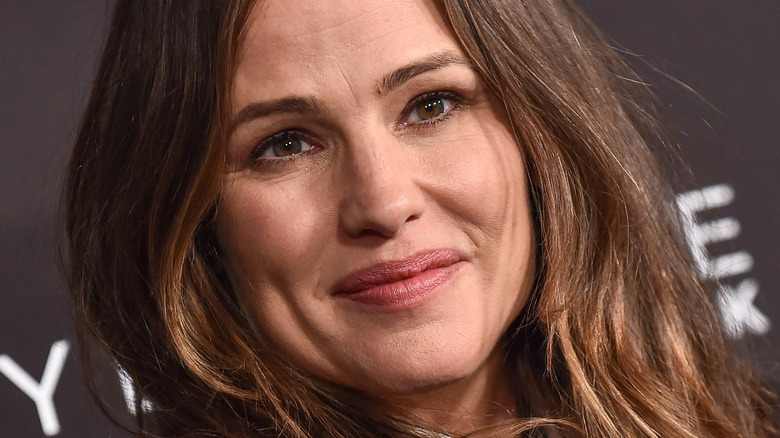 DFree/Shutterstock
Ben Affleck and Jennifer Garner's relationship isn't something that you can simply sum up in a few words. The former couple was married for a decade, and even after the two divorced, they remained in close contact with each other to the point that they chose to live under the same roof for a time. Talk about complicated.
Affleck and Garner first met on the set of "Pearl Harbor" in 2000, but it wasn't until they starred in "Daredevil" that they hit it off. "He's your basic tall, dark, and handsome. He's it," Garner told People of her future husband at the time. "I can't imagine anyone in the world I would rather see swoop in and save the day than Ben." They became a couple in 2004 and, come 2005, they were a family. They welcomed three kids together, and at one point, it seemed like nothing would tear them apart. "I am madly in love," Affleck shared on "The Ellen DeGeneres Show," boasting that he has the "best family" one could have. "I could not be luckier. I really have come right to the place where I was supposed to be," he gushed at the time. "You've got to knock wood. I've gone around and I've taken some rights and lefts and found myself at a place that is really wonderful, and that I'm really grateful for."
However, in 2015, just days after they celebrated their 10th anniversary, the two called it quits. But, unlike most couples, the pair decided to live together amid their separation.
Ben Affleck and Jennifer Garner chose to live together for their kids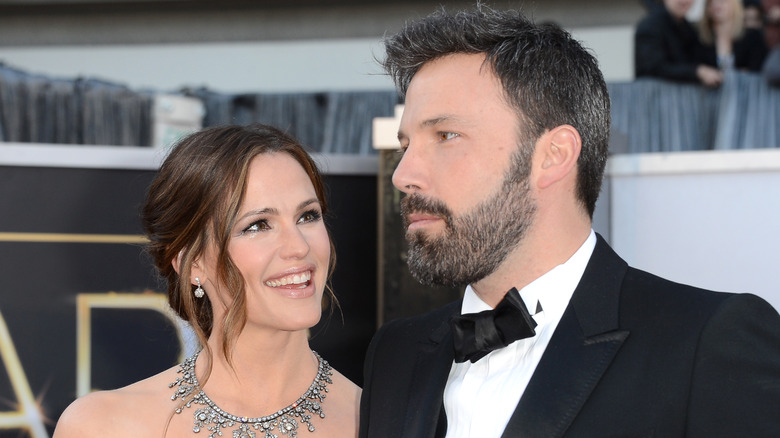 Jason Merritt/Getty Images
As it turns out, when Ben Affleck and Jennifer Garner decided they would divorce, there was zero drama at home — no big fights, not even petty bickering. It was apparently just a "normal day," a source told People. In fact, it was so "normal" that there was no abrupt change in how they lived. Affleck stayed at the guest house of their shared home so as not to disrupt their kids' routine.
"For now, they are all living together," the insider added. "One thing they agree on — the kids will stay at the family house. Jen and Ben will focus on making things as smoothly as possible for the kids. It's all about what's best for them." But just because it was convenient for their children doesn't mean the former couple was fine with the setup. "It's obvious many times that they both find it annoying to deal with each other," another source dished to the outlet. "They both seem to find the situation frustrating, but for now at least, they also seem to think it's best."
Affleck and Garner continue to be each other's confidantes even years after their initial split. In 2018, when Affleck had to check into rehab for the third time, it was Garner who drove him there. "There are no secrets, and Jen is great at explaining [to their kids] what's going on in ­age-appropriate ways," an insider divulged. "What she ultimately cares about is his sobriety and whether she can rely on him to co-parent. She is trying to keep the father of her children alive."
Where Ben Affleck and Jennifer Garner stand today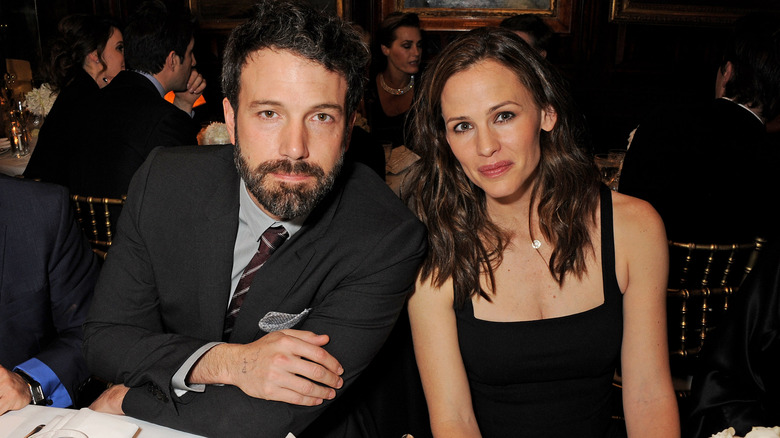 Dave M. Benett/Getty Images
Ben Affleck and Jennifer Garner are both romantically linked to different people now. Affleck is married to Jennifer Lopez, while Garner is reportedly dating John Miller. And since their split, the two had managed to build a beautiful friendship. They're even supportive of each other's current relationships.
"[Ben]'s very pleased Jen has found a guy to make her happy, someone who clearly treats her well and who's respectful to their kids," a source told Radar Online. Garner feels the same about Affleck and J.Lo. "Jen is happy for Ben," an insider told E! News. "And knows that J. Lo has been a positive influence in certain ways."
Now, Affleck and Garner are in a place of which they are proud. "When our kids get married, we'll dance, I know that now," Garner told The Hollywood Reporter interview. "We'll boogaloo and have a great time. I don't worry about that anymore."