How Did Jennifer Garner And Ben Affleck Meet?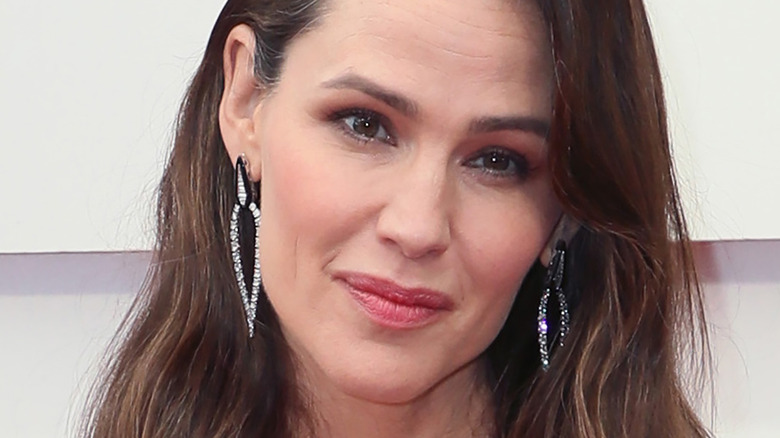 David Livingston/Getty Images
Long before Ben Affleck and Jennifer Lopez tied the knot in a small, unsuspecting Las Vegas chapel ceremony there was Ben and Jennifer Garner who also tied the knot in a small, unsuspecting ceremony officiated by Garner's "Alias" co-star Victor Garber. "It was an incredible honor and one of the most special events of my life," Garber gushed to Entertainment Weekly about his role in the celebrity nuptials. "I will never forget it. It's embedded in my heart."
Sadly, the marriage between Affleck and Mrs. Affleck 1.0 did not prove to stand the test of time and in 2017 the couple called it quits for good. "The biggest regret of my life is this divorce," he confessed to The New York Times in 2020. "Shame is really toxic. There is no positive byproduct of shame. It's just stewing in a toxic, hideous feeling of low self-worth and self-loathing," he added. 
But how exactly did the two high-profile actors meet in the first place? And were there sparks from the very beginning? The answer just might surprise you.
Ben Affleck and Jennifer Garner met while filming Pearl Harbor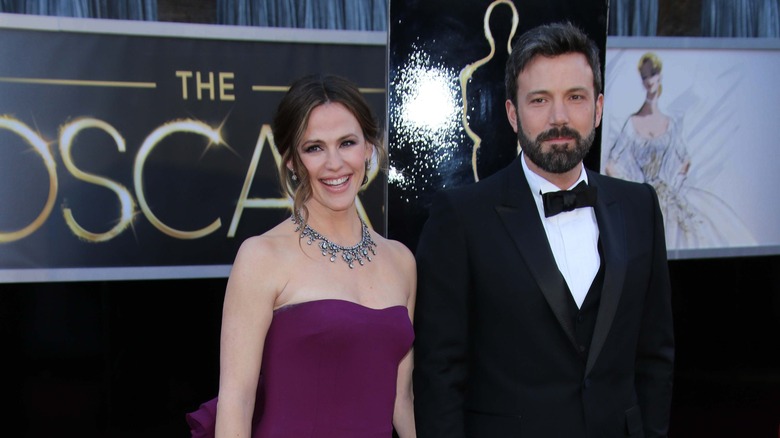 s_bukley/Shutterstock
The story goes that Ben Affleck and Jennifer Garner met while working on a movie — but not just any movie — the 2001 romantic war drama film "Pearl Harbor" to be exact. (Stars, they really are just like us.) Still, it wasn't until later on that the sparks began to fly.
"We met on 'Pearl Harbor,' which people hate, but we fell in love on 'Daredevil,' Affleck revealed during an interview with Playboy in 2017. "By the way, she won most of the fights in the movie, which was a pretty good predictor of what would happen down the road — my wife, holding swords and beating the living s*** out of me," he joked. The couple would go on to tie the knot in 2005 and expand their family by three with the births of Violet, Seraphina, and Samuel. And as it turns out, the couple ultimately cited their kids as the reason they called it quits. "Ultimately, we tried, we tried, we tried — because we had kids — but both of us thought, 'We don't want this to be the model our kids see of marriage.' I felt like we did it amicably, we did our best," Affleck told radio host Howard Stern in December 2021. Fortunately, their commitment to their children would also foster a lifelong friendship between the two co-parents long after the divorce. 
Jennifer Garner will always be a friend to Ben Affleck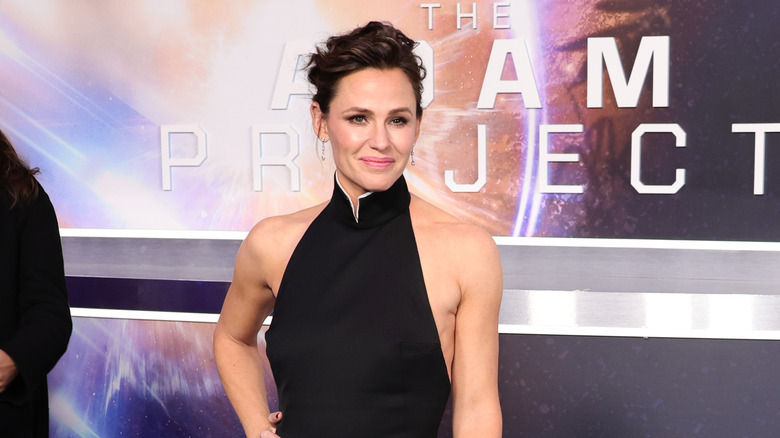 Jamie Mccarthy/Getty Images
In 2016 Jennifer Garner opened up to Vanity Fair about why she'll always be a friend to ex-husband Ben Affleck. 
"The main thing is these kids — and we're completely in line with what we hope for them," she declared. "Sure, I lost the dream of dancing with my husband at my daughter's wedding. But you should see their faces when he walks through the door. And if you see your kids love someone so purely and wholly, then you're going to be friends with that person," she continued. 
Still, there's one particular line of thinking that Garner takes offense to and it involves Affleck's large and often-ridiculed back tattoo. "You know what we would say in my hometown about that? 'Bless his heart," Garner joked. "A phoenix rising from the ashes. Am I the ashes in this scenario?" she asked. "I take umbrage. I refuse to be the ashes." Touché!