The Only Guests Who Were At Jennifer Garner And Ben Affleck's Wedding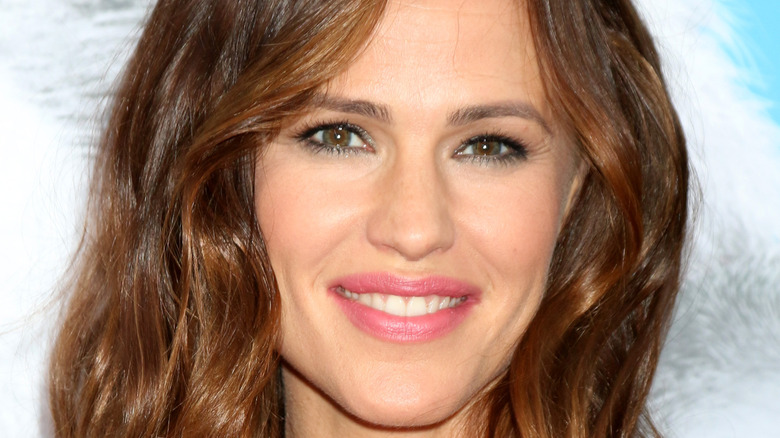 Shutterstock
With Jennifer Lopez and Ben Affleck fully back on as of June 14 when they were photographed in open PDA by Page Six, some people's thoughts have turned to Bennifer 2.0, i.e. Affleck and his ex-wife Jennifer Garner. According to an E! News source, Garner — who shares children Violet, 15; Seraphina, 12; and Samuel, 9, with Affleck — simply wants the best for their kids, even if that means staying unopinionated on her ex reuniting with his ex.
"Jen does not want to get involved. She has completely moved on," E!'s insider divulged. "She continues to focus on her kids and that is her priority. When the kids are with Ben, she hopes that is his priority too. What he does the rest of the time is not her problem ... She won't get involved with who he dates or his private life." 
An Entertainment Tonight source agreed that Garner harbors no resentment, even after it was reported that the latter spent Mother's Day 2021 vacationing in Montana with Lopez. Noting that the two have hit "a good groove when it comes to co-parenting," ET's insider shared that Garner only "wants what is best for Ben." Garner, after all, rekindled her own old flame with ex-boyfriend John Miller in May, per Us Weekly, striking up her initial romance with Miller in 2018 when her divorce from Affleck was finalized. Let's flash back for a moment to Bennifer 2.0's 2005 wedding ... and who the only two wedding guests present were. 
Victor Garber officiated Jennifer Garner's wedding to Ben Affleck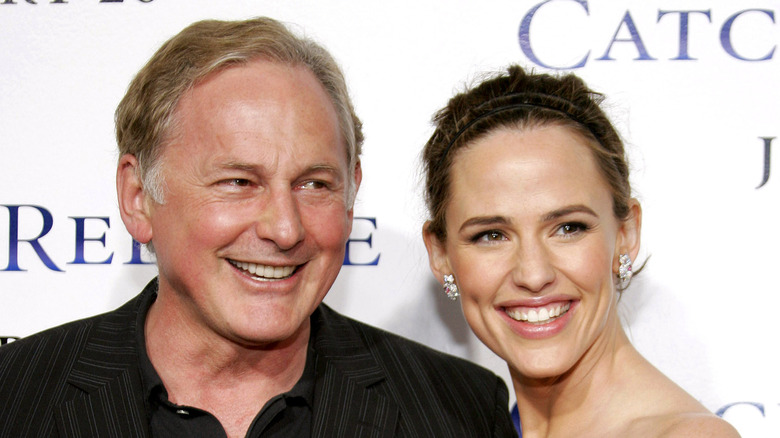 Shutterstock
After his heavily tabloid-profiled romance in the 2000s with ex-fiance Jennifer Lopez, Ben Affleck understandably went low-key for his 2005 wedding to Jennifer Garner, per PopSugar. Only announcing that they had eloped and were already three months pregnant after the fact, they only invited Garner's fellow "Alias" alum Victor Garber and husband Rainer Andreesen to their Turks and Caicos ceremony, which Garber officiated.
Speaking to Entertainment Weekly in 2010, Garber said, "It was an incredible honor and one of the most special events of my life. I will never forget it. It's embedded in my heart." Garber also was designated godfather to their firstborn, Violet. (Making all this sweeter was that Garber had portrayed Garner's father on "Alias.")
"I would go back and remake that decision," Garner told Vanity Fair in 2016 about marrying Affleck, despite their 2015 separation. "I ran down the beach to him, and I would again." (According to OK! photos, Garner ran down to Affleck, who was standing by the ocean in a beige suit, in a "long white dress with a green sash.") In the surprisingly candid interview, Garner shared, "You can't have these three babies and so much of what we had. He's the love of my life. What am I going to do about that?" Hopefully, time has since at least partially healed that wound.