What Jennifer Garner Really Thinks About Ben Affleck's Phoenix Tattoo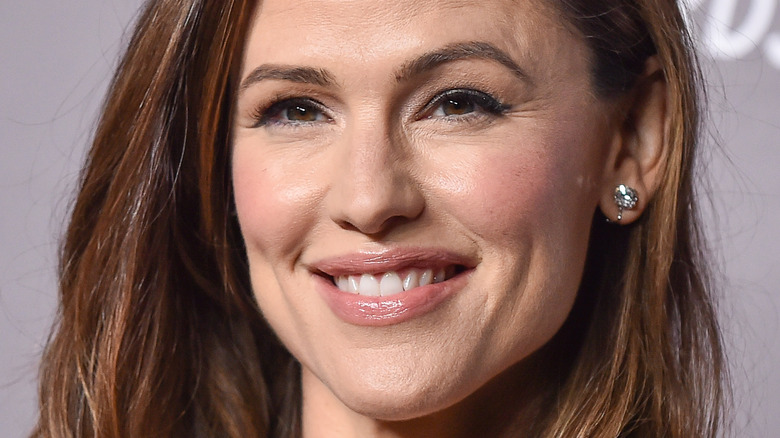 Shutterstock
As of April 2021, reports have been swirling that Ben Affleck and Jennifer Lopez are rekindling their romance, and fans are rejoicing like it's 2002. After splitting from former fiancé Alex Rodriguez, Lopez was spotted spending time with Affleck, and things seemingly escalated quickly from there. Whether they are jet-setting off to Montana for a romantic getaway or relocating to Los Angeles to be closer to one another, Bennifer 2.0 is looking more and more promising. 
Lopez's ex Rodriguez is reportedly upset that she has moved on, but Affleck's ex-wife Jennifer Garner feels differently. InTouch Weekly reports that Garner — who divorced Affleck in 2018 — believes him to be well matched with Lopez. "She is really happy for them," an insider revealed to the outlet. "She's moved on ... and Ben has moved on too! She's glad that he met a woman who is successful in her own right and isn't using Ben for fame." 
Though the source added that Garner is worried Lopez could be "rebounding" after cutting ties with A-Rod, she has ultimately "given her blessing." It's a mature outlook from the woman who is the mother of Affleck's three children. But, though the "Yes Day" actor may be supportive of her former husband's new flame, she's less supportive of other things, such as his body art. Let's take a look at what Garner really thinks about Affleck's infamous phoenix tattoo.
Jennifer Garner takes offense over the phoenix tattoo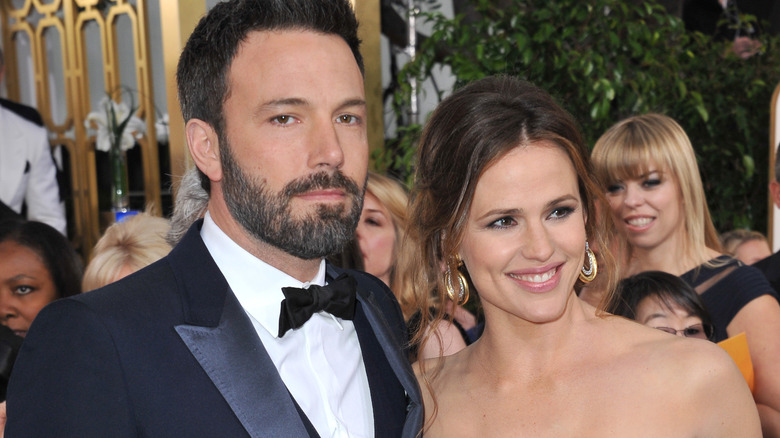 Shutterstock
Fans may remember that Ben Affleck's enormous back tattoo of a phoenix first made its appearance in 2015 during the filming of "Live By Night" (via Vanity Fair). While the actor initially denied it was real in the wake of backlash, he later admitted that the inking was forever. "It's a phoenix, rising from my ass," he joked on the set of "The Ellen DeGeneres Show" in 2019, adding that it's "meaningful" to him. "It represents something really important to me... I like it," he explained. "It's not something that I sort of kept private."
Meaningful or not, the phoenix certainly inspired quite a reaction, especially from ex-wife Jennifer Garner! The star of "13 Going on 30" did not mince her words when asked about her opinion on Affleck's larger-than-life tat. "You know what we would say in my hometown about that? 'Bless his heart,'" she revealed in an interview with Vanity Fair. "A phoenix rising from the ashes. Am I the ashes in this scenario? I take umbrage." 
While she played around by insisting that she "refuse[s] to be the ashes," it seems Garner takes equal offense with the tattoo itself, as with Affleck's description of it. After all, he did debut it just days after his split from Garner was announced! In better news, at least these two seem to be on good terms as of this writing.