Jennifer Garner's Low Key Romance With John Miller Is Still Going Strong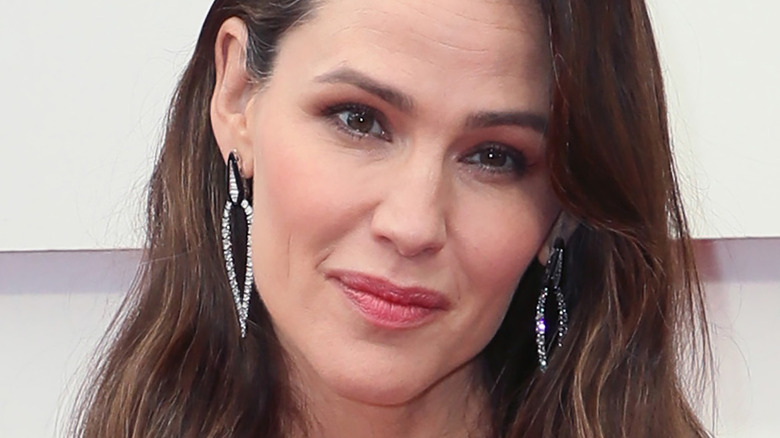 David Livingston/Getty Images
Jennifer Garner and boyfriend John Miller may have a pretty low-key romance, but that doesn't make it any less adorable. According to Cosmopolitan, the pair first linked up in April 2018, shortly after Garner and her now ex-husband, Ben Affleck, called it quits. Unlike the romance between Affleck and Jennifer Lopez, Garner and Miller tend to keep their love life away from the public eye and seem incredibly private. "She loves how little he cares for the limelight or the whole Hollywood scenester stuff," a source once told Us Weekly of the pair. "You'll never see them ham it up for the cameras or fixate about what events to attend together, it's just not their style."
The pair hit a roadblock in their relationship in 2020, and Us Weekly reports that they called it quits for a short time. "He was ready for marriage, and she just couldn't commit," an insider revealed. On the bright side, the same source added that "they parted on very amicable terms." However, the two didn't stay apart for very long, linking back up in 2021.
Since they resumed their romance, the couple has been getting closer, and Us Weekly reports that Garner and Miller's children all hung out together for Garner's 50th birthday bash in April. "John's kids finally met Jen's kids," a source snitched. "Lots of kids and family were invited, including John's kids, his parents, his brother, and his [brother's] wife." Today, they're still going strong.
Jennifer Garner and John Miller are getting closer and closer
Jennifer Garner and beau John Miller's relationship is going strong. While the notoriously private pair keeps things under wraps, we still have ways of knowing their current state of affairs. A source close to the pair tells Us Weekly that Garner and Miller have been heating things up and ​​"getting quite close" with one another's families. Yep, those are some massive steps in a relationship. Even though the couple tends to do under-the-radar things, that doesn't make them any less in love. "They meet at each other's houses — even for a quick glass of wine or for a low-key dinner date night away from prying eyes," the insider dished.
The source adds that the pair also goes on "secret getaways," with one another and they've traveled to New York and Italy — just to name a few. They will also stay the night at one another's homes "when the timing is right," the source revealed. We can only hope that Garner will start sharing fun videos with Miller on her Instagram feed, but we won't hold our breaths with their track record.
Miller is a far cry from a Hollywood star and instead has made a name for himself as a pretty successful businessman. According to his profile, Miller is the CEO of CaliGroup, which owns the restaurant chain CaliBurger. He also graduated from Stanford Law School and has written a book among other publications. Pretty impressive!