Jennifer Lopez Opens Up About Ben Affleck Like Never Before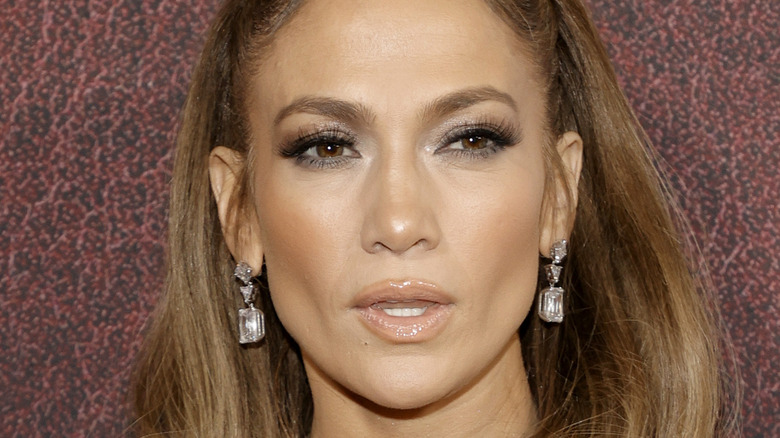 Amy Sussman/Getty Images
Jennifer Lopez always has focus on her goals, whether it's in her personal life or her professional one. But in the past year, Lopez's romance with Ben Affleck has certainly made things a little bit easier on her. One source close to the situation told People back in November, "They are doing really well. Jennifer loves being with Ben. She feels it's truly meant to be." Another insider told Us Weekly that Lopez and Affleck have "not a single doubt in their mind[s] that this is [not] going to work," and that they hope to spend the rest of their lives together.
Affleck and Lopez have certainly been giving Bennifer fans exactly what they want with all of their glamorous red carpet appearances together — and of course, the public displays of affection at airports, per Page Six. Now, the "On the Floor" singer has finally opened up about their relationship in her own words. In fact, Lopez has opened up about her main man like she's never done before.
Jennifer Lopez is all about second chances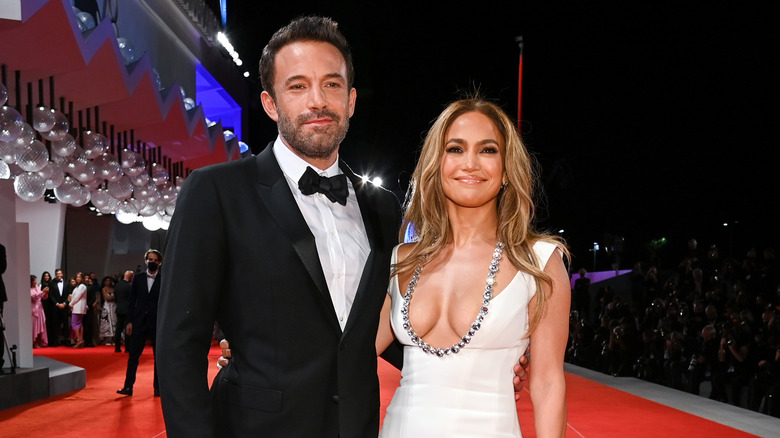 Pascal Le Segretain/Getty Images
In a new interview with People, Jennifer Lopez admits that she feels "so lucky" to have gotten a second chance to be with Ben Affleck. As many fans can recall, the couple first split up in January 2004 after calling off their wedding a few months earlier. At the time, they released a joint statement that read, "Due to the excessive media attention surrounding our wedding, we have decided to postpone the date," per ABC News. 
Fast forward 18 years later and Lopez and Affleck are still getting a lot of media attention, but this time it doesn't seem to be bothering them as much. That's because Lopez said that back then, she and Affleck were "naïve and ... got a little trampled" over the media's obsession with their relationship. Of this time, she said, "We're older now, we're smarter, we have more experience, we're at different places in our lives, we have kids now, and we have to be very conscious of those things. We're so protective because it is such a beautiful time for all of us."
In other words, it sounds like the grown-up, mature version of Bennifer certainly beats out the blinged-out "Gigli" version of the past. This Jenny from the block ain't fooled.