What Jennifer Garner's Boyfriend John Miller Really Does For A Living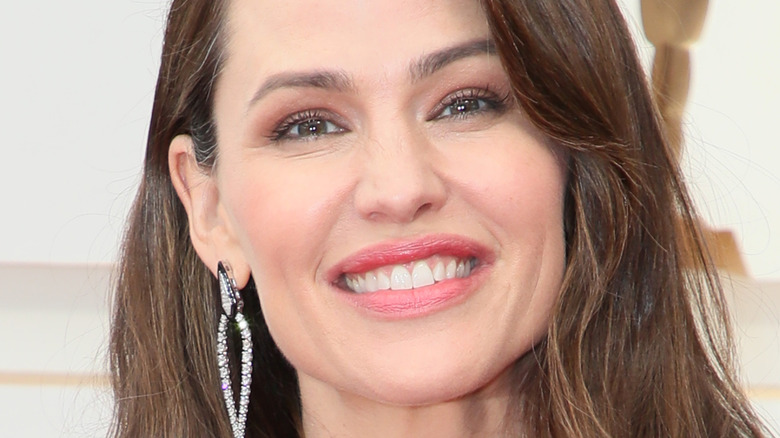 David Livingston/Getty Images
Like most other celebrities, Jennifer Garner's love life has been a hot topic of conversation. As fans know, Garner and (her now ex-husband) Ben Affleck enjoyed 13 years of marriage before they called it quits and went their separate ways. During their marriage, the couple welcomed three children together — daughters Violet and Seraphina and son Samuel. Despite their marriage not working out, Garner and Affleck still seem to be on good terms as they co-parent their three children.
While Garner has remained pretty coy on her most recent romance with John Miller, the couple reportedly started seeing one another in 2018, per Us Weekly. Two years later, Garner and Miller broke up, but it didn't last long, and they ended up getting back together. In May, a source told Us Weekly why Garner and Miller get along really well. "She loves how little he cares for the limelight or the whole Hollywood scenester stuff," the insider said, comparing it to Affleck and Jennifer Lopez's highly-publicized romance. The same insider added, "They're happier being a regular, under-the-radar couple and don't need anyone else's validation to know they're meant to be together. That's not to say they're taking digs against others; it's just not them."
There's no doubt that most people know Garner for appearing in hits like "13 Going on 30" and the popular television series "Alias." But on the other side, Miller leads a normal life and career outside the spotlight.
John Miller has an impressive resume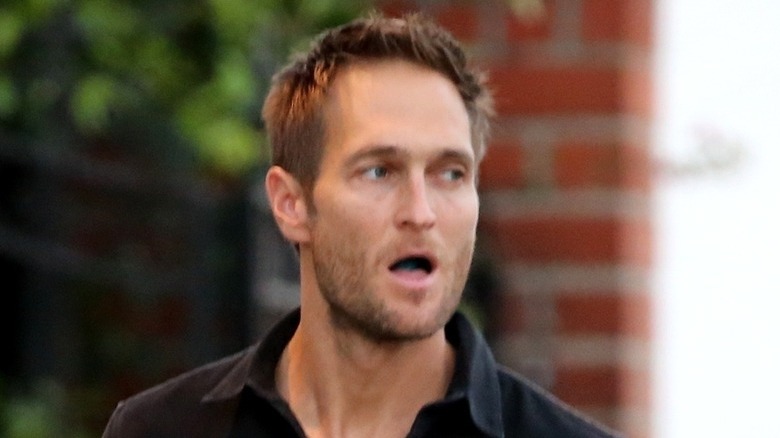 BACKGRID
Jennifer Garner isn't opposed to dating people who are not in the limelight — like John Miller. After her split from Ben Affleck, Garner took a significant turn by opting to date Miller, who happens to be an average dude ... but also a pretty successful businessman. According to the CaliGroup website, Miller serves as the chairman and CEO of the company. Yep, CEO status is pretty impressive. The website shares that CaliGroup "is a holding company focused on using technology to transform the restaurant and retail industries." They are also owners of the restaurant chain, CaliBurger. According to Us Weekly, the company also owns Miso Robotics.
Miller's profile on the website also confirms that he graduated from Stanford Law School, a hefty accomplishment. In addition, Miller has authored a book as well as several other publications. Before his stint as a CEO, Miller still held a pretty impressive gig. According to his LinkedIn profile, Garner's beau served as the VP of intellectual property at Arrowhead Pharmaceuticals. Miller's page also suggests that before heading to Stanford, Miller received his Bachelor's degree in economics from the University of Redlands.
It's safe to say that Miller's resume is pretty impressive, and so is his bank account. According to Gossip Gist, the CEO is worth somewhere in the ballpark of $15 to $20 million. In turn, Garner is worth about $80 million (per Celebrity Net Worth), and it's safe to say that the pair is a power couple.
Inside Jennifer Garner and John Miller's romance
As we mentioned before, Jennifer Garner and John Miller have had a few ups and downs in their romance. After the pair began dating in 2018, things to a brief turn, and they called it quits in 2020. According to Hollywood Life, the couple had a pretty easy split. "It wasn't any sort of a dramatic break-up. It happened a while ago ..." the insider revealed. "Jen's doing fine — she's great actually."
But hold up just a minute — it turns out that maybe Garner wasn't all that happy being single. In 2021, Us Weekly reported that after less than a year apart, Garner and Miller gave their romance another whirl by getting back together. A source told In Touch that Garner "considers herself blessed" to be with a man like Miller. "Jen and John are together, and they're happy. Jen absolutely loves John, he's super normal, a great dad, successful and handsome," the insider dished. The same source added that Miller has met Garner's three kids, and the blending of the families was "a very natural progression." Miller also shares two children with his ex-wife, per Us Weekly. 
It also seems like Garner's pals approve of Miller. In 2019, former co-star Victor Garber told Us Weekly that Miller was "a great guy." Adorbs!