How Jennifer Garner Reportedly Feels Toward Ben Affleck Over Their Son's Accident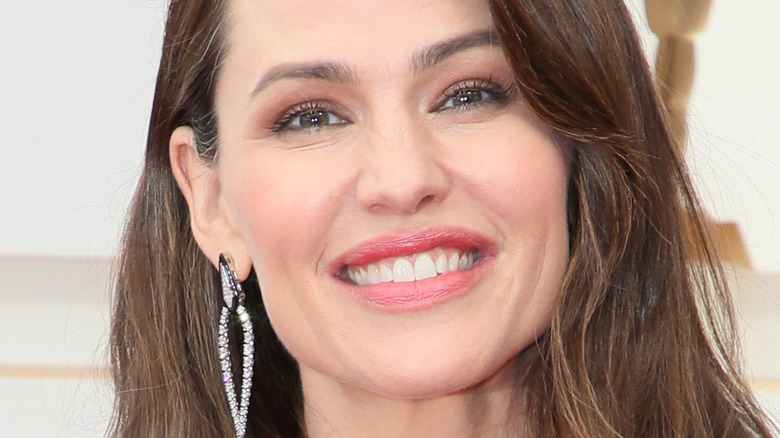 David Livingston/Getty Images
Jennifer Garner and Ben Affleck may no longer be together, but they still have a lot of ties as they share three kiddos together — daughters Violet and Seraphina Affleck and son Samuel Affleck. As fans know, Ben and Garner split in 2015 after 10 years of marriage, breaking hearts across Hollywood. Three years later, in 2018, the couple called it quits for good and finalized their divorce. Ben famously rekindled his romance with ex-fiance Jennifer Lopez, and the couple has made one headline after the next thanks to their red-hot romance.
Since Ben and Garner split, they have still been photographed several times as they've continued to co-parent their three children. The pair even attended their kids' football game together in 2019 and were all smiles, per Metro. In 2021, Garner spoke with The Hollywood Reporter about her co-parenting relationship with Ben. "Going through it in public is not what's hard; going through it is what's hard," Garner told the outlet. However, she knows the future is bright. "When our kids get married, we'll dance, I know that now," she confessed. "We'll boogaloo and have a great time. I don't worry about that anymore." Following their breakup, Ben also called Garner the "world's greatest mom," per People. How sweet is that?
And while the famous pair puts on a united front (for the most part), there was one highly publicized incident involving son Samuel Affleck and dad Ben that has Garner feeling pretty upset.
Jennifer Garner is not happy about Samuel's car incident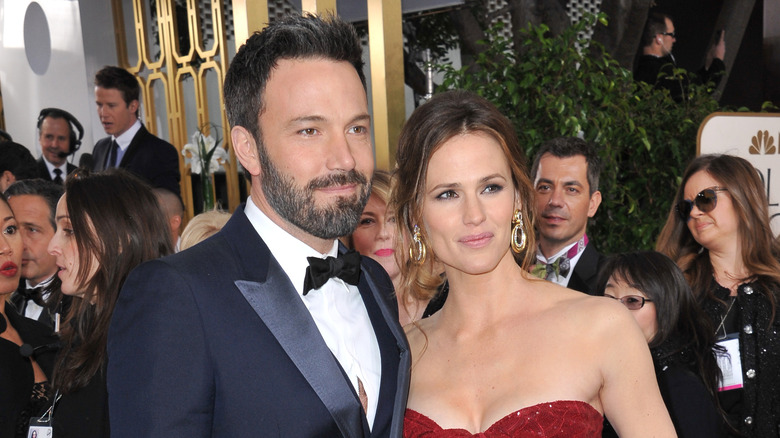 Featureflash Photo Agency/Shutterstock
Jennifer Garner and Ben Affleck seem to have a good co-parenting relationship, but that doesn't mean everything is always perfect. After the former couple's 10-year-old son Samuel Affleck backed a Lamborghini Urus into a BMW (per Us Weekly), Garner was not too pleased with what transpired. "Jen was not happy when she found out Ben let their son drive, particularly given he was driving a sports car in an enclosed space of all things," a source told Hollywood Life. The insider added, "She knows how dangerous that was, and she knows things could have gone very badly, so she's beyond thankful nobody got hurt."
At the time of the accident, Jennifer Lopez was also with Ben and Samuel, but luckily, there was no bad blood between the two ladies. The same source says Garner "doesn't blame her at all because Ben should've known better." At the end of the day, Ben has "profusely apologized" for the incident, and Garner just hopes everyone learned a valuable lesson.
Employee weighs in on Affleck's viral family moment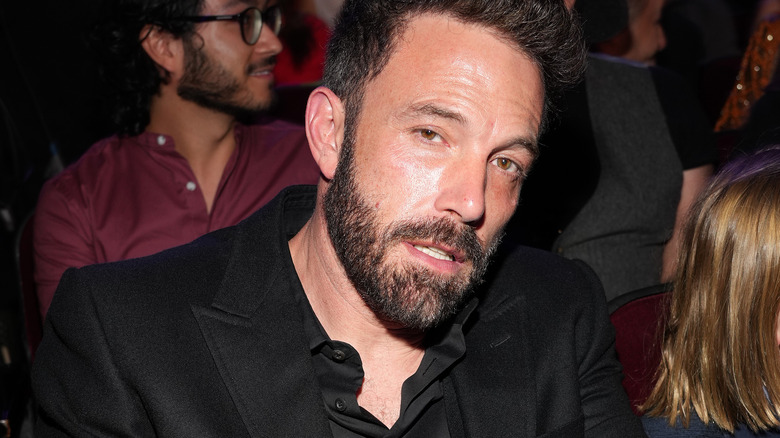 Kevin Mazur/Getty Images
Sources aren't the only ones reacting to on the viral parenting moment. According to the New York Post, an employee for the car dealership 777 Exotic shared how things went down. "When [Samuel] got into the car, it jerked back and forth," he told the outlet. At the time, Samuel was behind the wheel of a flashy yellow Lamborghini Urus that comes with a pretty hefty rental price tag of $1,475 for a single day. If you wanted to buy the car outright, it would set you back $250,000.
Even though Affleck and Garner have the cash to rent or buy a car of that caliber, they luckily didn't have to go that route, as the cars weren't damaged. Since all ended well, the day wasn't ruined. "They seemed happy and continued to browse," the employee shared, noting the father-son pair would be welcome back.