How Many Kids Do Ben Affleck And Jennifer Garner Have Together?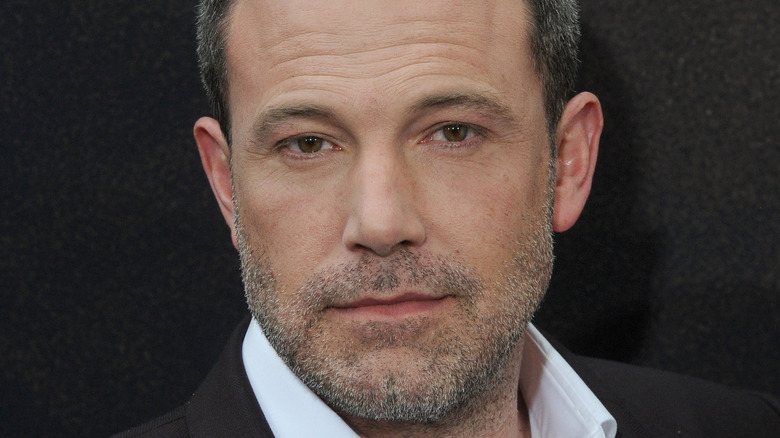 Albert L. Ortega/Getty Images
Ben Affleck and Jennifer Garner have been close for more than 20 years. The A-list actors met on the set of "Pearl Harbor" in 2000 and struck up a friendship. It wasn't until they worked together again on "Daredevil" in 2002, however, that it developed into something more. As Affleck told Playboy in 2017, "We met on 'Pearl Harbor,' which people hate, but we fell in love on 'Daredevil.'" But that wasn't actually the beginning of one of the most famous Hollywood couples of the 2000s and 2010s.
Affleck proposed to then-girlfriend Jennifer Lopez in 2002, when Garner was married to actor Scott Foley. Garner and Foley began divorce proceedings in 2003, finalizing it a year later — the same year Affleck called off his engagement to J.Lo, as MTV reported at the time. A few months later, in late-2004, Affleck and Garner began dating. 
Affleck and Garner wed in July 2005 at a private ceremony in Turks and Caicos attended only by actor Victor Garber, who officiated the matrimony, and his partner, per Contact Music. The couple remained married until 2018, announcing they were separating three years earlier, as People reported in 2015. Despite the divorce, Affleck and Garner have remained close over the years, with her playing an important role in his dealing with his alcoholism, as Entertainment Tonight reported. They consider maintaining a close bond crucial to their being successful co-parents. Keep reading to learn more about the former couple's children.
Ben Affleck and Jennifer Garner share this many children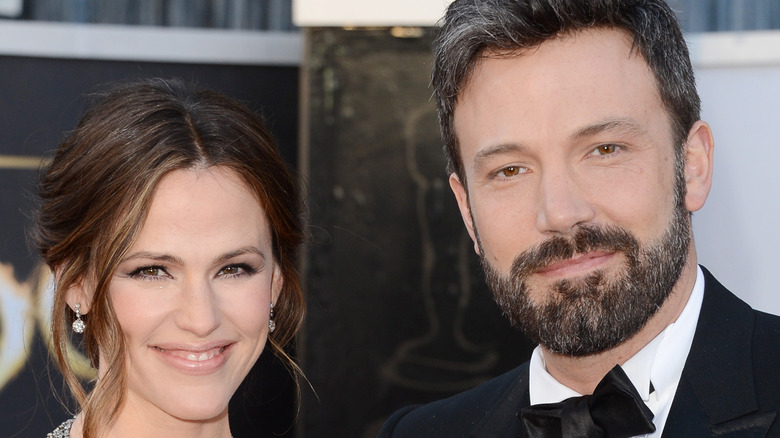 Jason Merritt/term/Getty Images
Ben Affleck and Jennifer Garner welcomed their first child five months after tying the knot. As People reported, Garner gave birth to Violet Anne Affleck in Los Angeles, Calif. in December 2005. "Ben has been changing diapers. He's an amazing father," a close friend told the magazine. "I don't know if I've ever seen anybody happier. He's already wrapped around Violet's little finger."
Three years later, in January 2009, the couple had a second daughter, Seraphina Rose Elizabeth Affleck. They welcomed their third child in February 2012, as People noted. In a 2011 conversation on "The Ellen DeGeneres Show," Garner said her girls were excited to have a new sibling, as long as they got one thing. "They don't really care the gender, as long as we name it what they want it to be." Garner explained that some of their choices were Ralphie, Frankie, Minnie Mouse, and Daisy Duck. "Daisy Duck Affleck — I could see us going that way," Garner joked. They went with Samuel, though that last option was tempting! 
Even since separating, Affleck and Garner have remained close as they co-raise their three kids. "She's a great mother... we're putting our kids first, and that's how we're focusing on our day-to-day lives, Affleck told CBS News in 2016. "We don't know what the future's going to hold, but every step we take is one that prioritizes our children.