The One Thing That Hurt Jennifer Garner In Her Divorce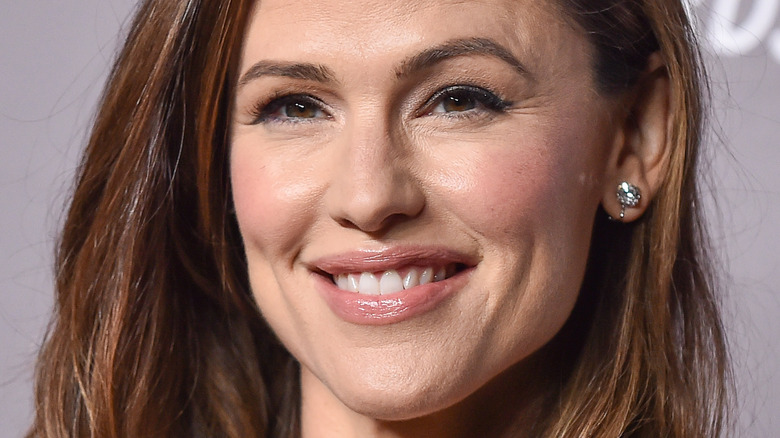 DFree/Shutterstock
Many fans would agree that Jennifer Garner has managed to rise above all the tabloid rumors about her personal life, especially when it comes to her relationship with ex-husband Ben Affleck. But it hasn't always been easy. Back in December 2021, Affleck suggested he would've "still been drinking" if he were still married to Garner during an interview on SiriusXM's "The Howard Stern Show." He said (via Page Six): "Part of why I started drinking was because I was trapped. I was like, 'I can't leave because of my kids, but I'm not happy, what do I do?' And what I did was [I] drank a bottle of scotch and fell asleep on the couch, which turned out not to be the solution."
Affleck later clarified his comments on "Jimmy Kimmel Live!" and suggested that they were taken out of context (via People), but that may not have been the only time Garner was left scratching her head over some of the things her ex-husband has done and said. In fact, there was something else that hurt Garner even more in her divorce from her famous ex-husband.
Jennifer Garner was totally heartbroken over their divorce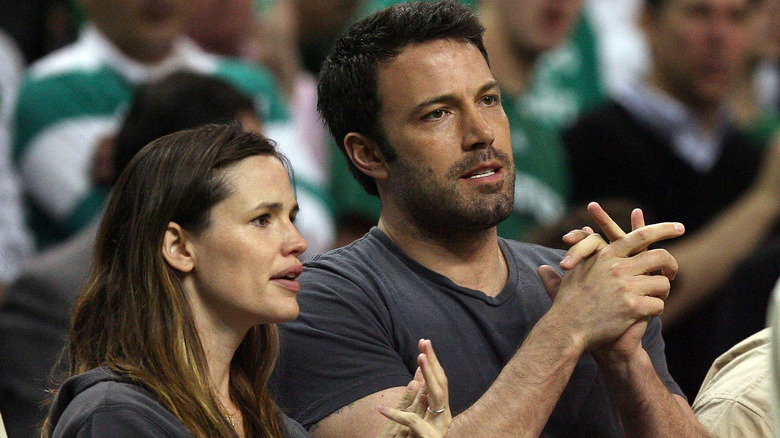 Elsa/Getty Images
In her candid interview with Vanity Fair in 2016, Jennifer Garner admitted that she was absolutely devastated over her divorce from Ben Affleck. When the two got together, Affleck had just pulled the plug on his high-profile relationship with Jennifer Lopez, while Garner just ended things with her first husband, Scott Foley. And while there were some reports suggesting Affleck might not have been totally committed to his marriage at the time — like all of those rumors about the nanny that made the headlines during the time of their separation — Garner made the painful realization that things simply weren't meant to be. She said, "But this is where I am. We still have to help each other get through this. He's still the only person who really knows the truth about things. And I'm still the only person that knows some of his truths."
Not only that, but Garner also said that she was super sad over the fact that she would not be dancing with Affleck at their daughters' weddings one day. But because the three children she shares with Affleck mean so much to her, she's willing to let go of past grievances. According to People in 2017, a source that was close to the former couple told them that nothing specific had driven them to pull the plug on their marriage. They just did it because "it was just time." So how does Garner feel about her divorce now?
Jennifer Garner still has love for Ben Affleck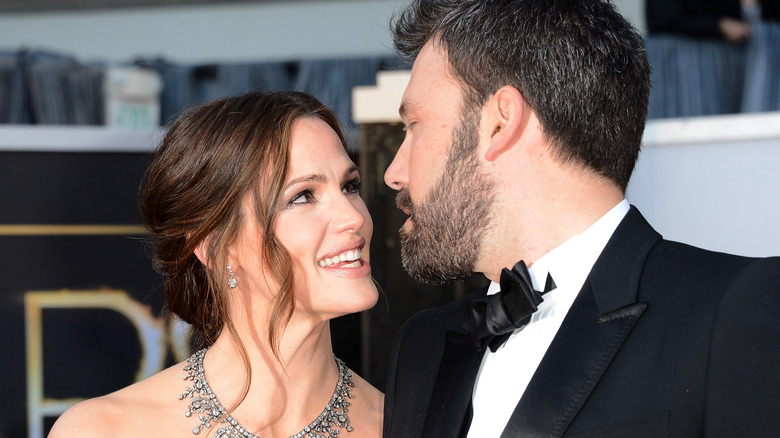 Jason Merritt/term/Getty Images
It might not be easy being the Jennifer in the middle, but that's what Jennifer Garner might be feeling like, especially now that Ben Affleck is officially married to Jennifer Lopez, his ex before he got together with Garner. Fans have even been sharing messages for Garner amid Affleck's surprise wedding to Lopez. Some have taken to Twitter to write, "Jennifer, wherever you are, please know that a random British woman is thinking of you and hoping you are LIVING and THRIVING and HAVING A BALL," along with, "I hope Jennifer Garner is out at brunch with friends laughing and saying, 'Vegas?? Really?'"
And even though Garner's marriage to Affleck didn't turn out to be the Hollywood fairytale that she was probably hoping for, Garner told The Hollywood Reporter in 2021 that she knows just how much people are in awe of her ex-husband. She said, "He's done incredible things, he's six-four, he's ... him, and they treat him with a kind of reverence." She also hinted that things are certainly amicable between them now. "When our kids get married, we'll dance, I know that now. We'll boogaloo and have a great time. I don't worry about that anymore." Seeing how things are working out between these two exes, we wouldn't doubt that at all.