The Truth About Scott Foley And Jennifer Garner's Relationship After Their Divorce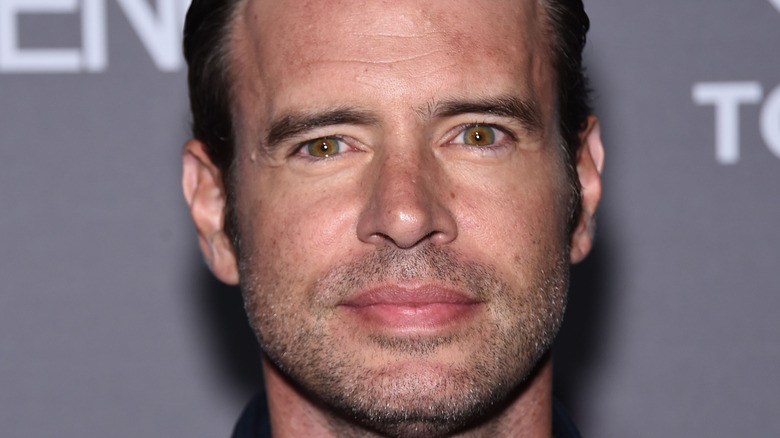 D Free/Shutterstock
America's sweetheart Jennifer Garner is often making headlines for her social media posts about her kids and cooking skills. The "13 Going on 30" actress has been successfully co-parenting her three children with ex-husband Ben Affleck since their divorce in 2015, as noted by USA Today. While Affleck is often brought up as Garner's most high-profile ex, few have forgotten that Garner had also been married to "Scandal" actor Scott Foley before she met Affleck.
According to InStyle, Garner and Foley met on the set of "Felicity" in 1998. Back then, Foley was one of the main characters on the hit WB show, while Garner guest-starred on two episodes. The two hit it off and married two years later in 2000. After three years of marriage, though, Garner and Foley announced their separation and cited "irreconcilable differences" as the reason for their divorce. Garner went on to marry Affleck in 2005 while Foley married Polish actor Marika Dominczyk in 2006.
Now, nearly 20 years after their divorce, Foley has opened up about his relationship with Garner. Find out the truth about their relationship below.
Scott Foley has a 'civil' relationship with Jennifer Garner post-divorce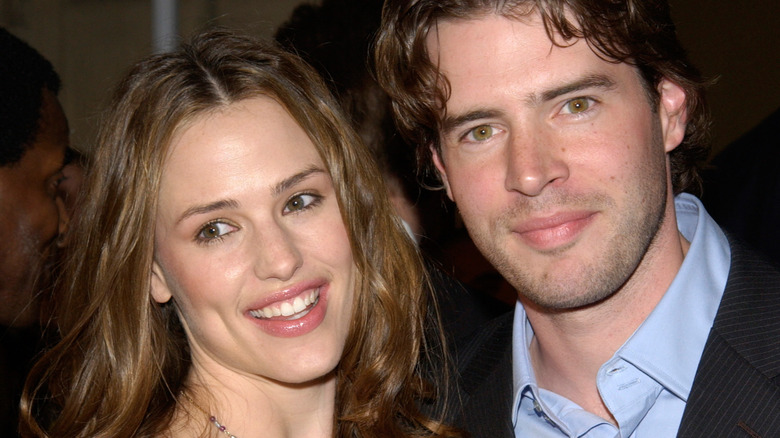 Feature Flash Photo Agency/Shutterstock
During an appearance on SiriusXM's "Andy Cohen Live," Scott Foley was asked by Andy Cohen about his "short-lived marriage" to Jennifer Garner in the early aughts and the actor made it clear that there was no animosity between them. "[Garner and I] were together for a total of about five years," Foley said, while joking, "I say that, I downplay that, because my wife's right behind me. ... I think we were married for three." He then said he'd say "hello" to her if he ever ran into her in real life because they're "civil" with each other.
Even though Foley doesn't mind greeting Garner if they bumped into each other, he also admitted that he hasn't been in touch with her. "I mean, we do not keep in contact because she has her own family. I have mine. It wouldn't be something that we would search out," he added. "But I've seen her a few times, especially when we were living in L.A. and [my wife] Marika [Dominczyk] has been with me. And, you know, everybody says 'hi' and you're cordial and you move on. That's life, right?"
Foley didn't divulge any more details about why he and Garner split up, but it seems like cordial feelings between them are mutual.
Jennifer Garner said she and Scott Foley were too young when they married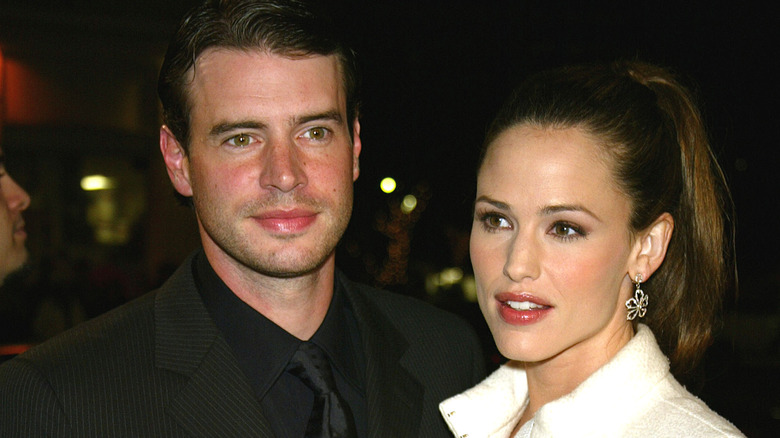 Kevin Winter/Getty Images
Jennifer Garner may have had a short marriage with Scott Foley, but she did not blame him for why they didn't work out. The "Yes Day" actor told Allure in 2013, "We were full-on grown-ups, but looking back I'm aware we did not know what hit us. We didn't have a shot. He's a really good guy, and we just imploded."
Garner later revealed to The Sun that she was too young to have gotten married and was devastated when she got divorced. "Everyone reaches maturity at different times," Garner explained. "I wish I'd known to wait for marriage until I was 30 or over. I did marry in my twenties and I found divorce a crushing experience. I thought the divorce statistics would never apply to me. I was beyond heartbroken when they did."
Of course, Garner went on to have another divorce with Ben Affleck, but she will never say never to getting married again. The actor told People in March: "I mean I definitely don't think that I'll be single forever."