Why Scott Foley And Jennifer Garner Called It Quits
Jon Kopaloff/Getty Images
Considered one of America's foremost sweethearts, actress Jennifer Garner is also known as the Ben Affleck's ex-wife. But not everyone knows that, before Affleck, the 13 Going on 30 star was once married to another popular actor.
According to In Style, Garner and Scandal star Scott Foley met on the set of Felicity in 1998. While Foley was one of the main characters on the hit WB show, Garner guest-starred in a two-episode arc. The couple married two years later in 2000, a year before Garner shot to fame in ABC's Alias. Yet, while Garner skyrocketed to success with her own hit show, the two could not seem to make it work and announced their separation in April 2003.
The Daredevil actress hinted that it was fame that contributed to their split, noting that they "really were the victims of Hollywood" (via In Style). She added, "Everything is speeded up here — it is a fast-lane life, and if something is not working, it is considered best to end it without much thought. If we lived where I was brought up [West Virginia], we would probably still be together." Garner and Foley, of course, did not end up together, but it seems the two do not harbor any hard feelings toward one another.
Jennifer Garner said she and Scott Foley didn't have a shot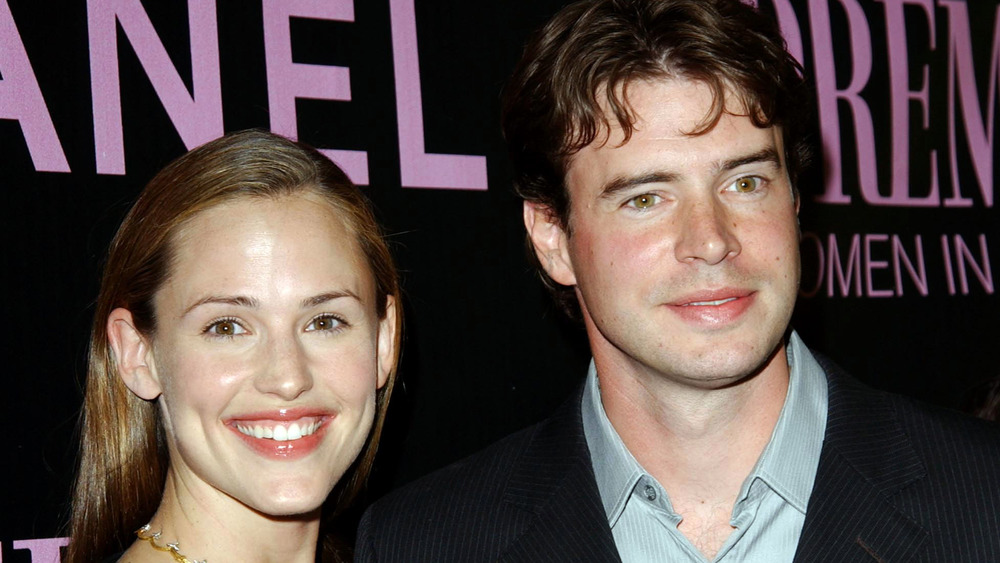 Jon Kopaloff/Getty Images
Ghosts of Girlfriend's Past star Jennifer Garner and Felicity actor Scott Foley may not have lasted long, but the two do not blame each other for their split. The currently single actress told Allure, "We were full-on grown-ups, but looking back I'm aware we did not know what hit us. We didn't have a shot. He's a really good guy, and we just imploded."
Foley echoed the sentiment that Garner's success might have contributed to the breakup, but he denied rumors of infidelity after Garner began dating Alias co-star Michael Vartan. Foley told TV Guide, via People, "Jennifer became a huge celebrity. She became a huge star, and she deserved everything she got. There was no other relationship, there was no infidelity, nothing. People get divorced, you know?"
People do get divorced, but Garner told The Sun that she never thought it would be her. "I thought the divorce statistics would never apply to me. I was beyond heartbroken when they did," she said. Garner talked about being so devastated that she wished she had waited to get married, saying, "Everyone reaches maturity at different times. I wish I'd known to wait for marriage until I was 30 or over. I did marry in my twenties and I found divorce a crushing experience."
Of course, the Elektra star went on to marry — and divorce — again with actor Ben Affleck. The former couple shares three children. Foley went on to marry actress Marika Domińczyk, with whom he also shares three children.