Fans Have A Message For Jennifer Garner Amid Ben Affleck's Surprise Wedding To Jennifer Lopez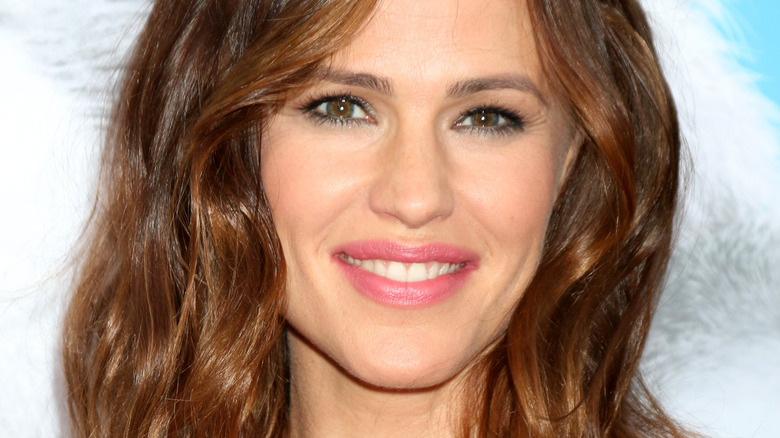 Kathy Hutchins/Shutterstock
After their initial engagement all the way back in the early 2000s to their real-time reunion, Ben Affleck and Jennifer Lopez have finally made it down the aisle. The pair are officially married, Page Six reports, with court records obtained by the outlet confirming a marriage license filed on Saturday, July 16 in Clark County, Nevada with the couple's full legal names. Per People, the couple's nuptials consisted of a small ceremony attended by only the closest of their loved ones.
To recap, Affleck and Lopez were one of the many "It" couples of the early aughts and by the time the "Justice League" actor popped the big question in 2002, it seemed as though they were certain they were meant to be. Their September 2003 nuptials, however, never happened, crushing the hearts of "Bennifer" fans everywhere. The postponement turned into a full-fledged breakup, as Affleck and Lopez revealed that their parting of ways was fueled by "the excessive media attention" their relationship was receiving at the time.
As many of us know, both parties subsequently moved on with other partners, seemingly creating lives outside of one another. Per Hollywood Life, Lopez tied the knot with singer Marc Anthony in June 2004, while Affleck married Jennifer Garner in 2005. Speaking of Jennifer Garner, fans are rushing to her side amid the news of Affleck and Lopez's nuptials.  
Jennifer Garner and Ben Affleck had a complicated marriage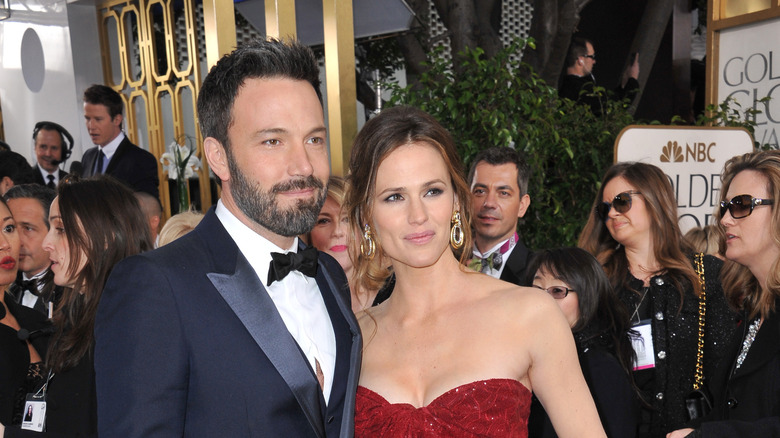 Featureflash Photo Agency/Shutterstock
After tying the knot in 2005, Jennifer Garner and Ben Affleck embarked on a complicated marriage to one another. Welcoming three children along the way, Garner and Affleck eventually grew apart from one another, with Affleck telling Howard Stern on his radio show that they did everything they could to make it work because of their kids. "The truth was, we took our time, we made a decision, we grew apart," Affleck said. "We had a marriage that did not work. This happens. It is somebody I love and respect, but to whom I should not be married any longer."
The "Good Will Hunting" actor further revealed that as their marriage went on, his abuse of substances continued to escalate. Telling The New York Times that he had always enjoyed alcohol at a relatively controlled level, Affleck confessed that as his union with Garner continued to unravel, he drank more which of course led to even more martial issues. The couple eventually announced their intent to divorce in 2015, with the actor sharing that he had to get sober for his family. All the while, Garner was in his corner supporting his efforts. 
"I knew she was a good mom. I hope that she knew that I was a good dad. I was. I had to get sober — I knew that too — and I acknowledged that. I said, 'You're right. I've got to quit drinking,'" Affleck shared with Howard Stern. In fact, three years after Garner and Affleck announced their divorce, the "13 Going On 30" star was seen driving her ex to rehab, per Entertainment Tonight. 
Fans are rallying behind Jennifer Garner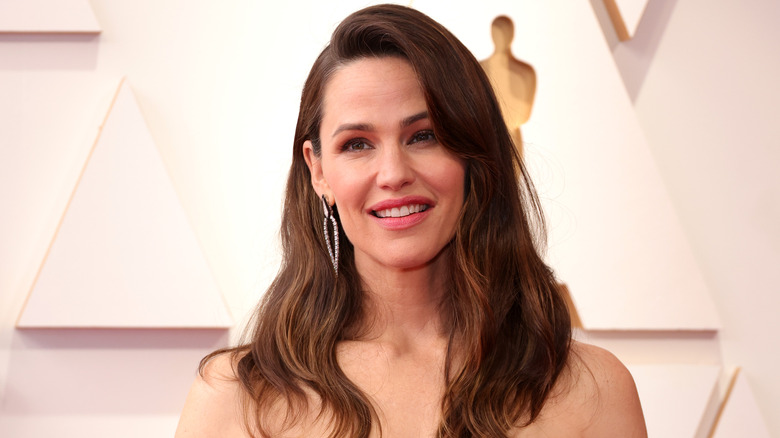 Momodu Mansaray/Getty Images
Following the news that Ben Affleck and Jennifer Lopez made things official after their very on-again, off-again relationship, fans are seemingly worried about the actor's ex-wife, Jennifer Garner. Highlighting that the "Alias" star seemingly did everything she could to support her ex-husband through his addiction, supporters have taken to Twitter to rally behind her. One fan wrote on Twitter, "Can't help feeling sorry for Jennifer Garner. Hope Ben really has his addictions under control. He's a good actor." A second fan shared similar sentiments, noting that Garner "really tried her best and even went out of her way for [him] to get his life on track even after getting divorced."
A few other social media users, however, believe Garner has no reason to be sad, seeing that she no longer has to provide emotional support for Affleck. "Congrats to Jennifer Garner; she's no longer responsible for bailing Ben out of trouble and letting him crash in her guest house!" one fan tweeted, while another believes the "Elektra" actor is "glad he's someone else's problem now."
As of publication, Garner has not broken her silence about her ex-husband's marital news, so time will tell if she comments on the matter publicly. As it stands, the ex-couple continue to co-parent their three children, and Garner has opened up about their improved relationship since their separation. Hopefully, all parties involved are happy, healthy, and looking out for each other's well-being amid an incredibly public divorce between Garner and Affleck, and now union between the "Bat Man" star and the dynamic Lopez.