The Truth About The HGTV Dream Home Giveaways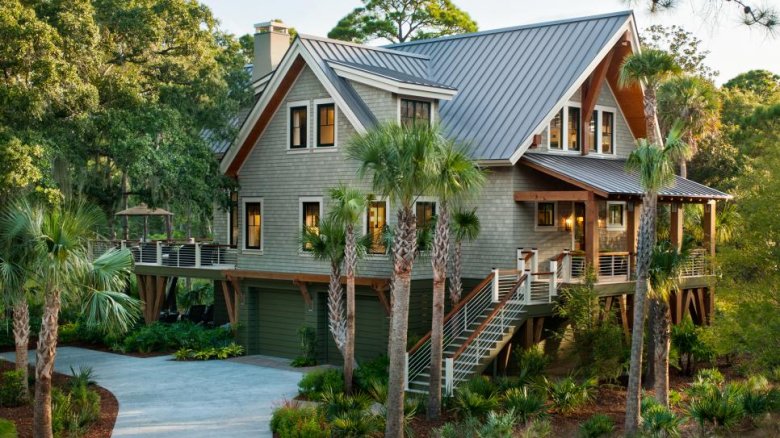 HGTV
Millions of contestants enter each year for the chance to win HGTV's Dream Home Giveaway, a stunning prize that includes a designer-curated home, a car, sometimes a boat, and hundreds of thousands in cash. The sweepstakes began in 1997 with a gorgeous log cabin that was imported from Finland and reassembled atop a vista overlooking the Grand Tetons in Jackson Hole, Wyo. Two decades later, the homes have spanned the entire United States, ranging from breathtaking ocean-side villas, to jaw-dropping mountain retreats, to classic country manors.
On the outside, winning this fabulous prize package valued at well over $1 million couldn't look any sweeter, but as they say, the devil is in the details. Along with the winnings comes an equally astounding income tax burden, as well as sky-high home maintenance costs and hefty property taxes. Then there are the realities of what goes into making HGTV Dream Homes even happen in the first place, like the corporate sponsorships and even the tragic death of a contractor who worked on one of the renovations.
Of course, we're not implying there are more negatives than positives to winning this spectacular slew of spoils — There aren't. But there are a few things that hopefuls may not be clued in on about winning the home reno channel's grand prize. Here is the truth about the HGTV Dream Home Giveaway.
Uncle Sam will be your first houseguest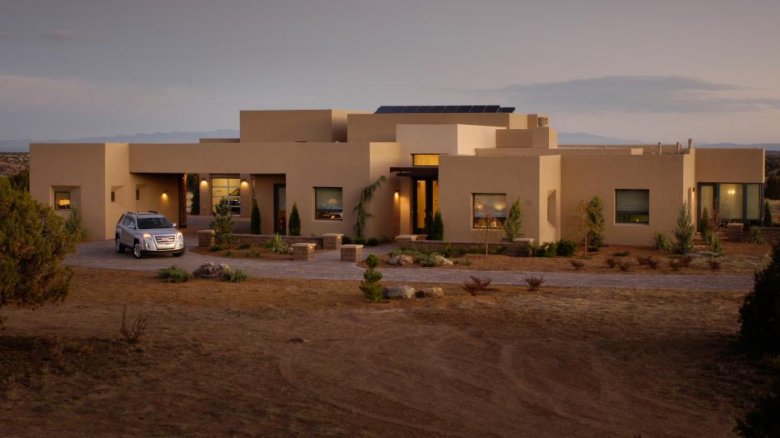 HGTV
Everyone knows that with a huge cash prize like the lottery, the government will be waiting with its hand out. Winning HGTV's Dream Home Giveaway is no different. In fact, the television network spells this out clearly in the sweepstakes rules for its Smart Home Giveaway, which is another sweepstakes sponsored by the network. (The rules for the 2018 Dream Home Giveaway are no longer available at the time of this writing, because the prize has already been awarded.) "All federal, state, and local taxes on prize are winner's responsibility," the Smart Home rules state. So how much does that add up to? Glad you asked.
According to Vocativ's breakdown, the tax liability on an HGTV prize worth $1,750,756 is $693,299. And that's just for the federal government. There are state and local income taxes, as well as real estate taxes that usually factor in the 1 percent of the value of the property range. The rub here lies in the fact that HGTV is only giving away a partial cash prize, so unlike a lottery jackpot, the winner can't just pay it right off the top. After all, how would they do that — by telling the IRS they can stay in the pool house?
That leaves a significant financial burden on the winner, who is usually an everyday joe or jane who doesn't happen to have a few hundred grand relaxing in the bank. Which leads us to...
Trust us, take the money and run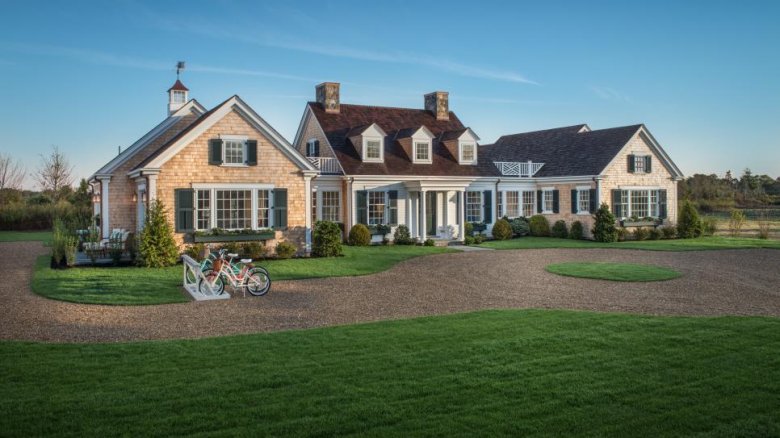 HGTV
In 2018, Country Living looked back at all of the past HGTV Home Giveaway winners only to find the sobering statistic that "of the 21 people who've won Dream Homes over the years, only six, or about 28 percent, actually lived in their home for more than a year." In fact, the longest any winner could maintain residence in their Dream Home was eight years.
That was Tina Carlson, the 1998 winner, who sold her coastal South Carolina bungalow after "her parents got too old to travel and couldn't come as often as they'd like," according to HGTV spokesman Emily Yarborough, who spoke with The Press Democrat. Most other winners followed a similar path of either taking the cash option or selling the house in order to satisfy the tax burden and recreate a "mini Dream Home" closer to their family roots.
Kathy O'Dell, the 2015 winner, did exactly that when she won a sprawling Martha's Vineyard charmer (above). O'Dell, a Huntsville, Ala. native, told AL.com there was "no way" her family could front the nearly $1 million tax bill on her prize package, so instead, they took the cash option and used it to pay off their five kids' student loans, as well as upgrade their family home of 26 years. "We bought our dream home here so that my husband could keep the job he loves," O'Dell said.
This may seem antithetical to the whole concept of giving away a "dream home," but then again, dreams aren't real, and HGTV is well aware of just how unrealistic keeping one of these places proves to be.
HGTV doesn't even expect people to keep the house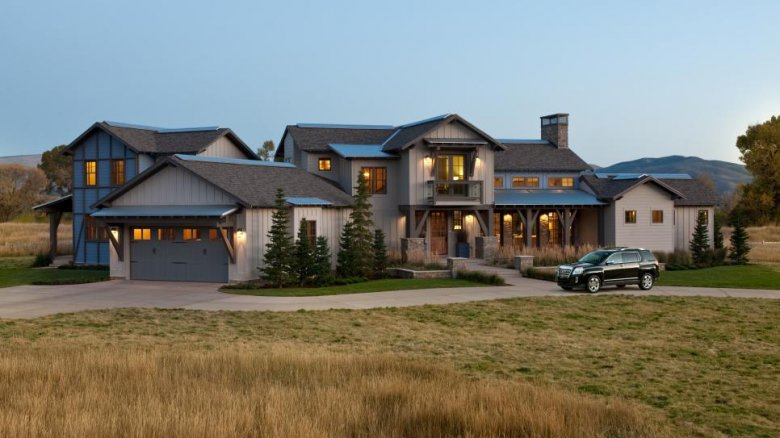 HGTV
Most people who are wealthy enough to cover a $1 million tax bill at the drop of a hat probably aren't sitting around entering sweepstakes drawings. And if they are, shame on them. Anyway, HGTV acknowledges this fact, and spokespeople for the network have said on multiple occasions that occupying the house isn't really expected of the winners.
Speaking with the Pittsburgh Post-Gazette, HGTV spokesperson Emily Yarborough said, "Our vision of the dream is that it enables you to do what you want to do." In more specific terms, Dream Home general manager Ron Feinbaum told Country Living, "Winning one of these homes is life-changing in that recipients either pick up their things and move or they suddenly have a large savings account." He added, "The outcome depends on the individual winner but the overarching theme is that, if you win, it's life-changing.
So, if HGTV's endgame is giving its viewers a windfall of cash, why don't they just do that directly? Again, we're glad you asked...
This is about moving product, period.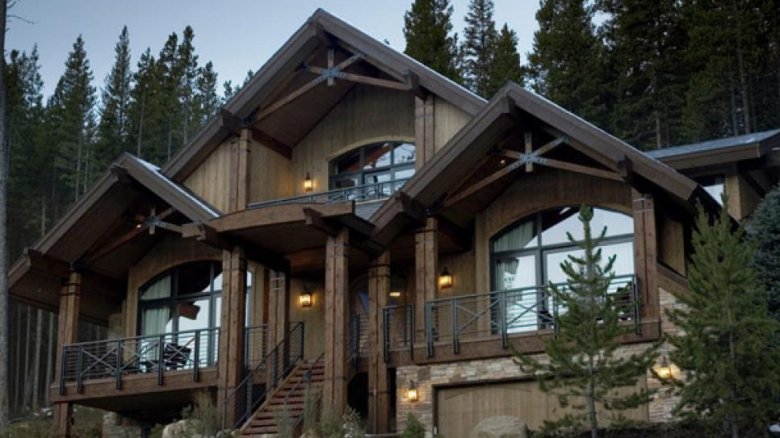 HGTV
There's a reason every other commercial on HGTV is for Home Depot or Lowe's, and it's not because those home improvement giants think the Property Brothers are super dreamy. It's because every single program on that network is designed to hypnotize the home viewer into thinking a DIY bathroom remodel is a piece of cake, or that if you put $10,000 into a renovation, you'll get back $100,000 in return.
The HGTV Home Giveaway is basically this exact concept, only better, because it allows the viewer to fantasize about incurring none of the hassle of a home renovation but reaping all the droll-worthy Instagram likes. No one made this more clear than Burton Jablin, the president of HGTV in 2005, who told Business Wire, "The HGTV Dream Home is the perfect representation of the HGTV brand."
"Though only one person wins the home, every HGTV viewer can take away ideas and inspiration from HGTV's Dream Home 2005 special that can help them turn their own homes into the homes of their dreams," Jablin continued. 
The hope, of course, is that through the prominent display of product labels and outright endorsements from designers and contractors, fans of the HGTV Dream Home Giveaway will know exactly where to get their shiplap, Edison bulbs, and ensuite sliding barn doors.
Not everyone can win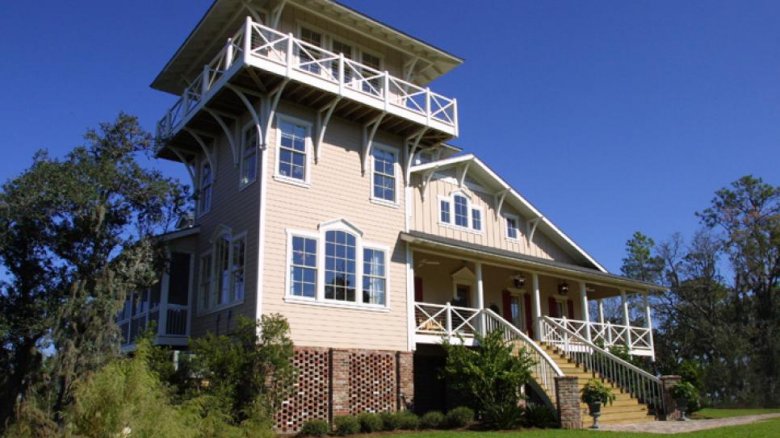 HGTV
Speaking of those sponsors, one interesting factoid we came across in the Smart Home Giveaway rules was that basically anyone associated with any of the brands featured in the sweepstakes is ineligible to win. The rules list the corporate sponsors and even bar "employees and members of their households, whether or not related, and immediate families (spouses, parents, siblings, children and each of their respective spouses regardless of where they reside)."
Wait, "whether or not related?" Ostensibly, that means that if you work for Sherwin-Williams, Sleep Number, Mercedes-Benz, or any of the other retailers listed, and you happen to have a buddy crashing on your couch, not even members of his immediate family can win. Could you even imagine how uncomfortable Thanksgiving would be that year for the parents who missed out on the opportunity to cash in on a coastal Georgia paradise home because of their slacker son lives in the basement of a friend who happens to be a Scott's regional manager?
Winner's weekend is where it's at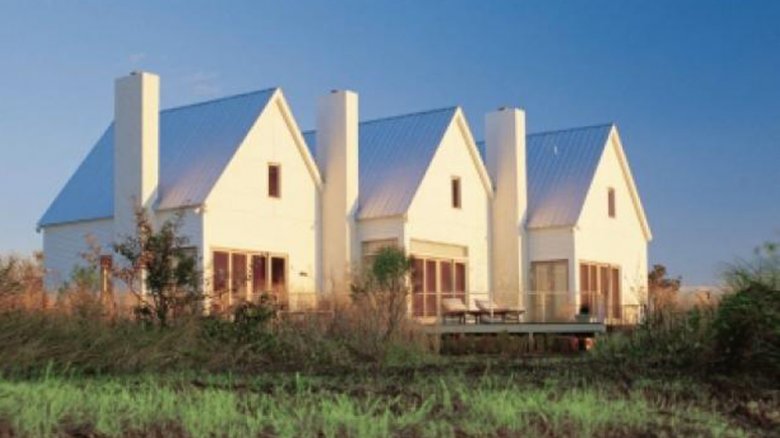 HGTV
Aside from, you know, winning more than $1 million in cash and prizes, one of the big perks for HGTV Dream Home Giveaways is the so-called "Winner's Weekend." This is when the lucky new homeowners (or cash option recipients) get to visit the property for the first time and enjoy the sights of what is usually an affluent and beautiful neighborhood.
2002 winner Milton O'Brant gave the head's-up to future recipients of a "Winner's Weekend" when he told The Balance Everyday, "You will eat the finest foods, visit the area's best attractions, and receive numerous gifts and keepsakes." Kathy O'Dell, the 2015 winner from Alabama told Al.com, "They treated me like a queen!" 
But it was 2005 winner Don Cruz who really championed the "Winner's Weekend" when he told The Balance Everyday what an "amazing experience" it was. Cruz said he ended up meeting singer and actor Dwight Yoakam during his visit to Dallas, near the Tyler, Texas lake house he won. He also said how wonderful it was to meet the 100 or so sponsors who were there to cheer him on.
It's actually remarkable to think Cruz could have walked away from his HGTV Home Giveaway experience with any kind of positive feelings, because out of all 21 winners, he had the roughest run of them all by far...
Foreclosing on a dream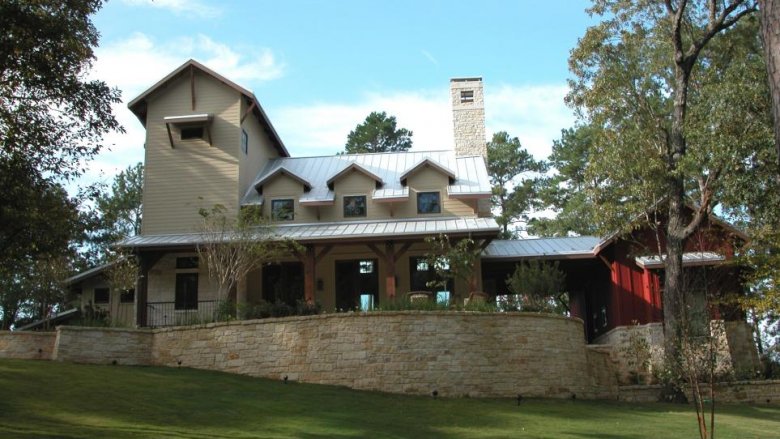 HGTV
Don Cruz and his family were one of the six grand prize winners to attempt to live in their HGTV Dream Home, and you can't really blame them when you consider they won a fabulous three-story, 6,000 square foot lakeside stunner (above), complete with its own elevator, outdoor fireplace, pool, spa, and separate dock house right on gleaming Lake Tyler in northeast Texas.
"I've fantasized most of my life about living in a big house, but my dreams never came close to this," Cruz told CNN Money of the life-changing abode. Alas, the Cruz family only lasted three years on the lake after relocating from the Chicago suburbs. In this case, it wasn't just taxes that turned the dream into a nightmare.
Cruz told CNN Money that on top of taking out a loan to float the taxes, he was also spending $2,900 a month in overhead costs, $7,000 a year in homeowners insurance, maintenance costs on seven family vehicles, and the $1,000 mortgage from the Illinois home his family kept. One time "splurges" also included "$5,000 on Christmas presents; $2,000 for scuba lessons; $1,800 on a go-kart," as well as $11,000 to "fix up the family boat" and $6,000 for "a dog run for their three dogs."
By January 2008, the Cruz family was $1.43 million in debt and its dream home was in foreclosure. Cruz told KTLA that paying for his father's cancer treatments is what eventually wiped out the family's finances. Amazingly, he also said, "But no regrets, whatsoever. I'd do it all over again."
Winning the dream home inspires the winners to give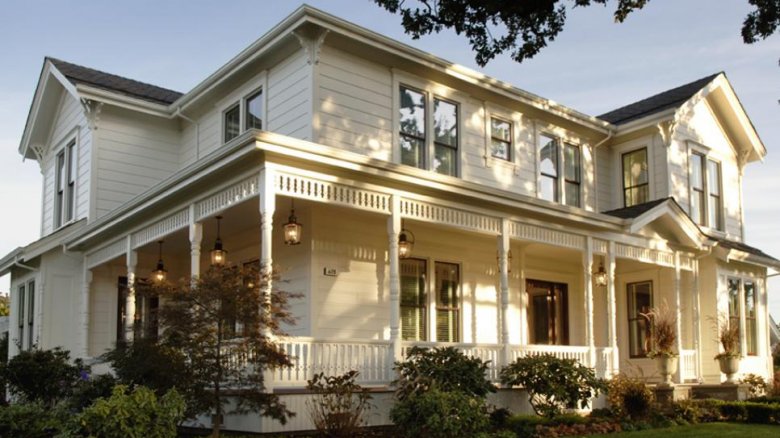 HGTV
Though charitable contributions are a nice offset to the huge tax liability of winning an HGTV Dream Home, it's still wonderful that some of these fortunate folks found it in their hearts to give back large portions of their prizes. One of those winners was actually Don Cruz. Yep, the guy who lost his dream home to foreclosure after some unfortunate financial circumstances. That wasn't before he "donated $40,000 to charity," according to CNN Money.
Then there's Cheryl and Joe Smith, the Florida retirees who won a stately custom-designed farmhouse (above) set in desirable Sonoma, Calif. wine country in 2009. Not wanting to be far from their grandkids, the Smiths decided to sell the property, but they also chose to donate the furnishings — worth a jaw-dropping $187,000, according to the Sonoma Valley Sun — to a charity called Harmony Foundation for Children, which serves underprivileged kids.  
See? We told you there were more positives than negatives to winning a mansion, a car, a truckload of designer furniture, and a pile of cash. Who knew?
Renting them out can be tricky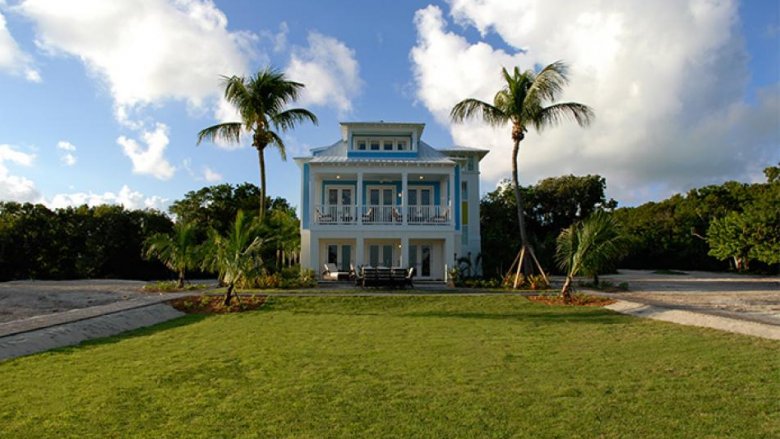 HGTV
The appeal of renting out an HGTV Dream Home is undeniable. First, there's the almost baked-in customer base from home viewers who would surely shell out cash just to stay in the place for a few nights. Second, these homes are often in very vacation-friendly places like the beach or the mountains, which makes them prime real estate for destination rentals. So, it's a no-brainer, right? Not so fast.
After purchasing a bungalow that was renovated for HGTV's Urban Oasis — which is yet another offshoot of the Dream Home Giveaway — Asheville, N.C. mortgage broker Tyler Evans and his wife ran into trouble trying to turn their prize into a rental property. According to the Citizen Times, the city had an ordinance against "renting for periods of less than 30 days," leaving the Evans' four-day Airbnb packages in direct violation. After a warning from city officials, the Evans' property was then only advertised in allowable 30-day stretches.
Don Cruz, yep, that Don Cruz again, also ran into issues when he tried to turn the dock house on his Lake Tyler, Texas property into a bed and breakfast. According to CNN Money, Cruz wasn't allowed to do so, because — get this — his prize didn't actually include the land on which the home sat. He actually had "a 30-year lease, with the right to renew," and as a mere tenant, Cruz was not permitted to start up a "new business" in the area. Geez, could that guy have had any more bad breaks?
There's playing it cool, and then there's whatever this is
There was a ton of buzz around 2008 winner Stephanie Dee's reaction, or lack thereof, when HGTV host Lauren Lake surprised her live on the air with the grand prize. Dee could barely maintain eye contact with Lake throughout the cringe-worthy five minute exchange that literally ended with Dee barely mouthing the words "thank you" after Lake announced her new status as "a mom turned millionaire." In fairness, Dee did confess that she was "overwhelmed" by the ambush, but her demeanor was more like a person waiting for a door-to-door salesman to leave than someone who basically just won the lottery.
Like most winners, Dee, an Iowa resident, quickly sold the Islamorada, Fla. beach house she had won. "We pretty much knew that was the case right when they walked in and told us," Dee's husband, Tommy, told the Twin Cities Pioneer Press.
As for what really caused Dee's curiously cagey behavior the night of her win, the simplest explanation is shock. In fact, she told the Miami Herald (via Houzz) as much when the paper accompanied her during her first visit to the bay front home. "Shock, I'm still shocked," Dee said, later adding, "I had no expectations of winning. You dream, but you never think you will be the person who wins it."
Working on the dream home was a nightmare for one contractor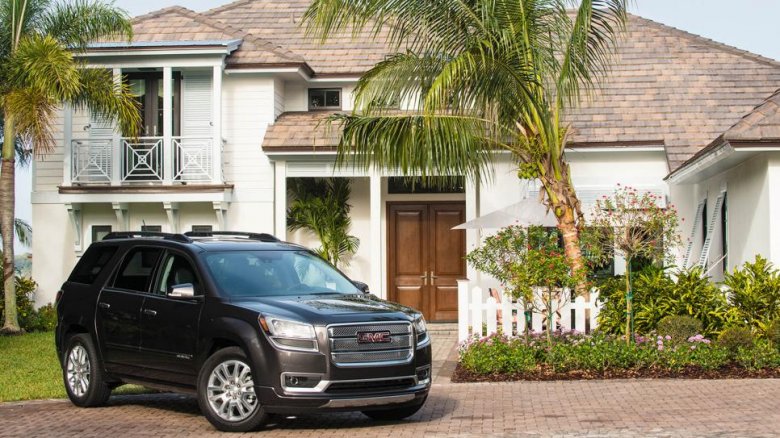 HGTV
We're ending on a sad note here. One of the lowest points in the history of the HGTV Dream Home Giveaway had to be the death of a contractor on the site of the Merritt Island, Fla. (above) that was awarded in 2016. According to USA Today, James Sands was working on the dock of the home when he was electrocuted and fell into the Indian River.
Sands was transported to a local hospital, but was pronounced dead on arrival. His death was declared accidental by the county sheriff.   
In a statement to USA Today, the network said, "Everybody at HGTV is greatly saddened by this distressing news, and all of our thoughts are with the bereaved family at this incredibly difficult time."