Rihanna And A$AP Rocky Were Friends Long Before Becoming A Couple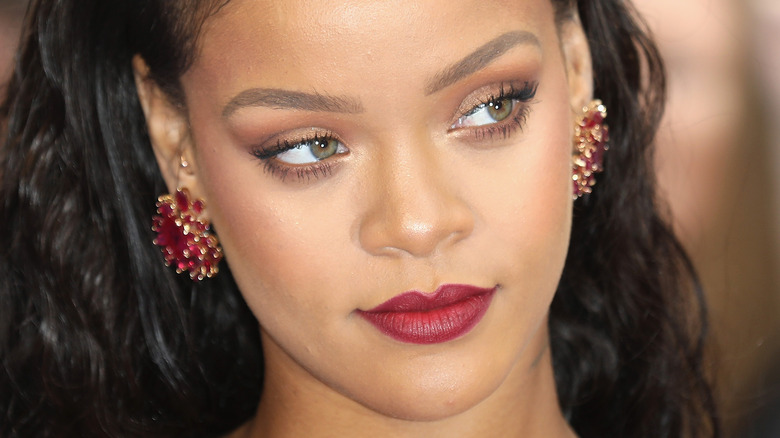 Tim P. Whitby/Getty Images
If you watched the Super Bowl LVII halftime show, you probably got the memo. Rihanna took the stage again after years away and, in addition to showing off a new FENTY product, the singer seemed to be sporting a very noticeable baby bump. As exciting as it was to see the superstar finally back on stage, fans were just as thrilled to realize that she might actually be expecting again. After a lot of Twitter speculation, Rihanna's publicist confirmed the news on Monday. 
The pregnancy came a little less than a year after Rihanna gave birth to her first child with A$AP Rocky. According to insiders close to the couple, they couldn't be more thrilled about their growing family. "Everything Rihanna does, she does it her own way on her own timetable, and having a baby is no different," a source told People." They're just like any other pair of parents-to-be. Yes, they happen to be famous, but they're just the cutest, giddiest young couple that's expecting kids."
In addition to raising kids, Rihanna and A$AP Rocky have been steadfast partners for years. Rihanna even stuck by him last year when he was arrested in connection with a shooting just a month before she gave birth. So, what's the secret to their success? Simply put, they've built a romance based on friendship, and there's no turning back now. 
Friends first is key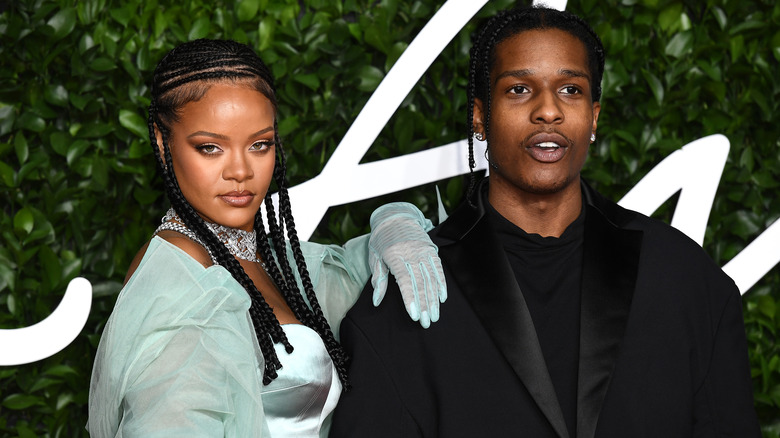 Jeff Spicer/BFC/Getty Images
These days they are the most committed of couples, but Rihanna and A$AP Rocky started as good friends. They first got close in 2012 when they went on tour after releasing a collaboration the year before. At the time, there were rumors that something may have been more than friends, but it seemed unlikely as they weren't actually seen hanging out again in public until 2018.
Rumors began to pick up in 2021 when they were spotted out and about in L.A. holding hands and looking very cozy. A$AP Rocky finally confirmed the romance to GQ a year later, and insiders confirmed that the couple couldn't be happier. "It's obvious they're a couple and also are each other's best friend," an insider told Us Weekly. "They kid around a lot [and] laugh a lot. They have private date nights together a lot and have a blast hanging out together."
By all accounts, they are the happiest of couples now, but the transition from friend to lover wasn't seamless. "People don't get out of the friend zone very easily with me," Rihanna said during an interview with Vogue U.K. The beauty mogul explained that after knowing each other for so long, the idea of dating just felt strange, even if they eventually got over it. "I certainly took a while to get over how much I know him and how much he knows me because we also know how much trouble we can land each other in."
Rocky and Rihanna are excited to grow their family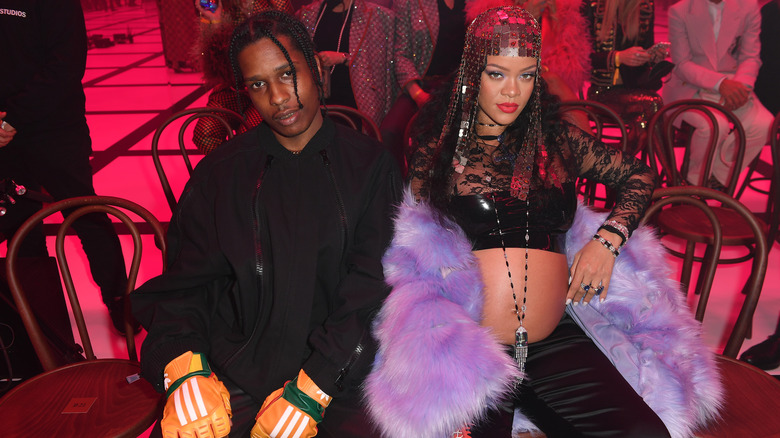 Jacopo M. Raule/Getty Images
Now that they are much more than just good friends, Rihanna and A$AP Rocky are reportedly thrilled to be adding to their family of three. "They wanted another baby and were trying, but the pregnancy came sooner than expected!" a friend told Us Weekly. "Rihanna and ASAP are so thrilled to be parents again," they added. "They love their family and are so happy to be adding another member."
For the artists, parenthood has been bliss. As of this writing, there is no word yet on the gender of the new baby — but Rihanna may be holding out hope for a girl since she's become a little bit of an outsider in her own family. "I'm literally the girl trying to get into the boys club, waiting for my turn," Rihanna told British Vogue about living with A$AP Rocky and their son. "He is obsessed with his father. And I'm like: 'Didn't I give birth to you? What is going on?'" the "Umbrella" singer joked.
While their (who has yet to be named publicly) baby has a special bond with A$AP Rocky, it hasn't stopped the parents from growing closer. "We're best friends with a baby," she told the outlet. "We have to be on the same page, but we've always kind of had that in our relationship. Everything changes when you have a baby, but I wouldn't say it's done anything but made us closer."