Jenna Dewan Is Doing 'Really Good' After Channing Tatum Split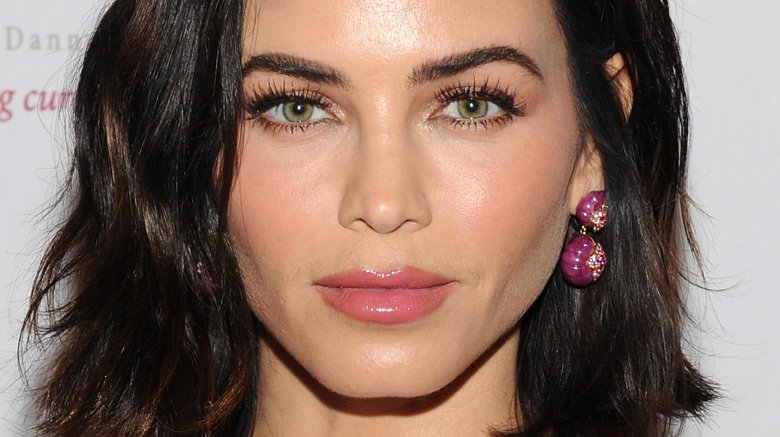 Getty Images
Jenna Dewan is moving forward.
On Tuesday, May 1, 2018, the World of Dance host spoke with Entertainment Tonight at the show's FYC event in Hollywood, where she opened up about how she's been doing following her recent split from Channing Tatum.
"I'm good, I'm really good," she told the publication. "I so appreciate all the love and everything."
Dewan also revealed how she hopes to spend Mother's Day with the former couple's 4-year-old daughter, Everly. "I always want Mother's Day to be like family. I want to do something together, I want to be with Evie," the actress said, adding, "Just have a really nice day and then the next day I want to go to the spa. That's what I want. I want the balance. I want the mommy time and then I want the me time. So that's my plan."
The following day, Dewan appeared on The Ellen DeGeneres Show to promote World of Dance. However, at the top of the interview, host Ellen DeGeneres profusely apologized for introducing her using Tatum's last name (via E! News). "And I have to say, the way that you and Channing are handling everything is beautiful and for your daughter and the statements have been great," the comedian told her guest, adding, "And I apologize. I just have known both of you for so long, and I'm so used to saying [it]."
"I know, I know," Dewan replied, letting the mistake slide. "Honestly, thank you and everybody for all the love and support. It's truly, like, it's so moving. So, thank you. It's all love."
As Nicki Swift previously reported, Dewan, 37, and Tatum, 38, announced they were calling it quits after eight years of marriage in early April. 
"We have lovingly chosen to separate as a couple," the pair wrote in a joint statement on social media at the time. "We fell deeply in love so many years ago and have had a magical journey together. Absolutely nothing has changed about how much we love one another, but love is a beautiful adventure that is taking us on different paths for now."
The exes, who were reportedly "relieved" after going public with their breakup, have since taken to sharing introspective posts on social media. Tatum and Dewan had married in 2009 after meeting on the set of Step Up three years earlier.