Why Ice-T Had Beef With LL Cool J (& How It Came To An End)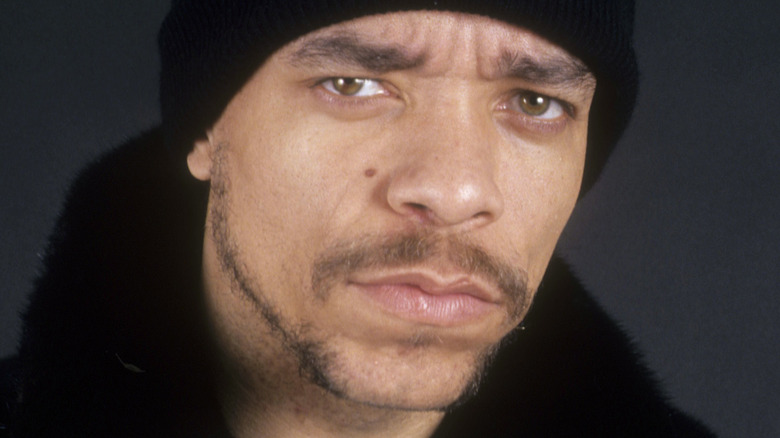 Al Pereira/Getty Images
During the late '80s and early '90s, Ice-T and LL Cool J were two of the biggest names in hip-hop, which led to a rivalry between the pair. Ice-T was a powerhouse performer from the West Coast, while LL Cool J represented the East Coast where he was known for his braggadocious delivery. "LL at the time was already saying he was the greatest rapper alive. Well, how am I gonna come out of the West Coast and allow that to happen?" the "I'm Your Pusher" artist recalled to Stereo Gum in 2020.
This led to the duo throwing shade at each other on records. In 1988, Ice-T dropped the track "The Syndicate" where he took shots at LL Cool J. "How many times on one album can you say you're 'Def?'/ 'I'm baaaad.' Yo punk, save your breath," he rapped. That did not go unnoticed by the New York rapper who had a verse for Ice-T on "To Da Break of Dawn" in 1990. "Before you rapped, you was a downtown car thief ... a  brother with a perm deserves to get burned," LL Cool J rhymed.
A few years later, the beef on wax pooled over to real life when the two attended Flava Flav's birthday party in 1993. "The two street poets had a verbal faceoff as their posses looked on," a blurb from the New York Daily News read at the time. It was not until decades later that the beef ended.
Why their beef ended
Ice-T surprised fans when he uploaded a snap alongside LL Cool J to his Instagram account on February 5. "Here's a pic hip-hop heads probably thought they'd NEVER see," the "Colors" rapper wrote in the caption. Days later, Ice-T opened up about ending his feud with LL Cool J. According to the "Law & Order: SVU" actor, the two rappers had put their differences aside years earlier while attending an event together. Although tensions were high in the past, there was never a true threat of violence. "But yeah, that's over ... the beef never really escalated. It was just rap beef," Ice-T told All HipHop. Apparently, past beef between the rap veterans was exacerbated by fans who would often ask about the feud.
In 2017, Ice-T shed some light on the infamous issues with Cool J while appearing on the "Drink Champs" podcast. "But it was just record s*** ... We weren't threatening each other's lives," he said. Even though there was no true violence, the two rappers stayed at odds until hip-hop elder statesman Afrika Bambaataa intervened. "That s*** got shut down. Bambatta actually shut down that rap beef," Ice-T recalled. Although their beef stemmed from the late '80s, the two did not have a proper sit down until decades later. "But this happened maybe five years ago," the "Pulse of the Rhyme" rapper recalled in 2017. 
Not only were Ice-T and LL Cool J able to make amends, but they even became friends. 
Why Ice-T can be proud of LL Cool J now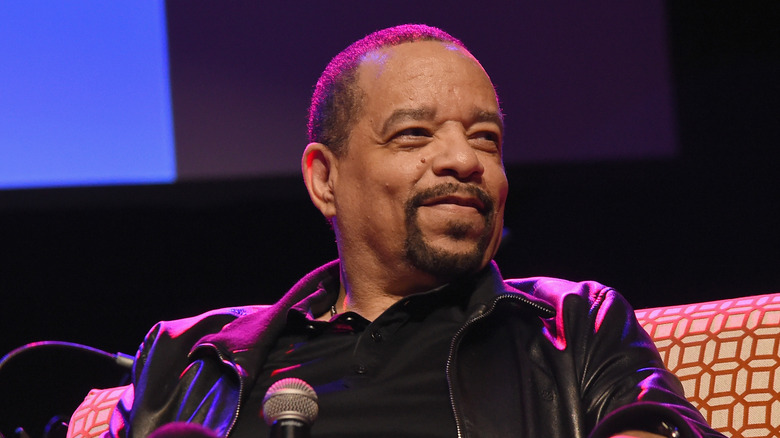 Rick Diamond/Getty Images
Once Ice-T and LL Cool J were able to hash out their differences, the "6 n' the Mornin'" rapper had gained perspective on why the beef started. "Now me and him are friends, it's water under the bridge," Ice-T told Stereo Gum in 2020, as he discussed why LL had been a prevalent target. "He battled Kool Moe Dee — a lot of people battled LL Cool J, because he was so good."
Over time, the acting careers of the hip-hop artists have nearly eclipsed their musical accomplishments. Ice-T became a staple on "Law & Order: Special Victims Unit" while LL Cool J carved out a career on "NCIS: Los Angeles." Despite their past differences, Ice-T had gained a lot of respect for his East Coast counterpart. "Me and LL have had a parallel relationship," the rapper told VICE in 2013. "Me and LL ended up in Monte Carlo at a television festival together. I'm happy for LL," he added as he reflected on Cool J's impressive acting resume.
In fact, LL Cool J was able to follow the career path he had wanted for years. During the early '90s when Ice-T and Cool J were battling each other, the "Going Back to Cali" rapper wanted to be more than a rapper. "I'd like to keep taking shots at [acting] until people don't seem interested anymore. Then I'll move on," LL Cool J told the Los Angeles Times in 1993.