Miley Cyrus Explains Why She Retracted Apology For Vanity Fair Cover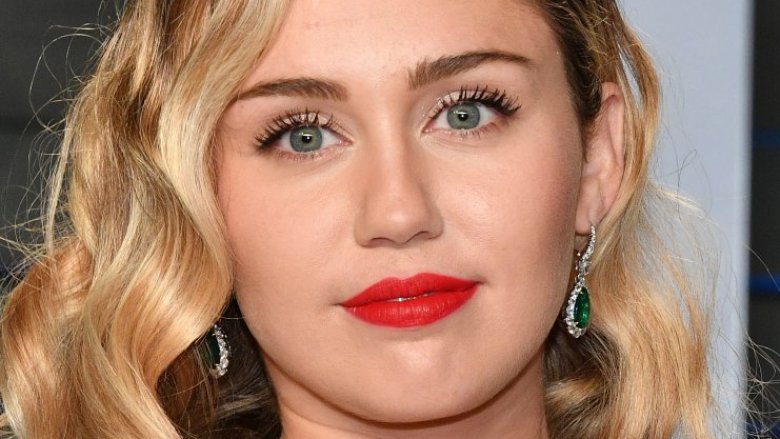 Getty Images
Miley Cyrus refuses to be shamed.
During her Tuesday, May 1, 2018, appearance on Jimmy Kimmel Live, the "Malibu" singer explained why she recently retracted her apology for her 2008 Vanity Fair cover.
"It was apparently 10 years ago, and I think a lot of things have changed and I think the conversation has changed a lot," Cyrus told host Jimmy Kimmel. "Something that I really thought about was, you know, sure, some people thought that I did something wrong in their eyes, but I think it was really wrong of someone to put on top of someone that this was my shame and that I should be ashamed of myself."
In the controversial cover, which was shot by famous photographer Annie Leibovitz, a then 15-year-old Cyrus appeared to be topless while wrapped in a satin sheet.
"When this photo was taken, my little sister was here on set," she continued, in reference to sister Noah. "There was nothing sexualized about this on set. It was everyone else's poisonous thoughts and minds that ended up turning this into something it wasn't supposed to be. So actually I shouldn't be ashamed. They should be."
Following major backlash at the time, the former Hannah Montana star had issued an apology, saying that, while the photoshoot was supposed to be "artistic," she just felt "so embarrassed" (via People). She stated, in part, "I never intended for any of this to happen and I apologize to my fans who I care so deeply about."
However, looking back, Cyrus said the statement most likely wasn't sincere. "I'm sure someone told me to," she explained. "But, you know what, that's why I don't do what people tell me to anymore because that idea sucked." 
Ultimately, the Disney alum "just wanted this to go away" at the time. She added, "I think I also was trying to balance and understand what being a role model is. And to me, I think being a role model has been my free spirited-ness and sometimes my unapologetic attitude for decisions that I feel comfortable with."
As Nicki Swift previously reported, the 25-year-old musician had taken to Twitter on Sunday, April 29, to officially take back her apology. "IM NOT SORRY," Cyrus wrote, captioning a snapshot of the front page of The New York Post, which read "Miley's Shame" and "TV's 'Hannah' apologizes for near-nude pic." She added, "F*** YOU #10yearsago."