The Forgotten Incident That Went Down Between Madonna And Mark Wahlberg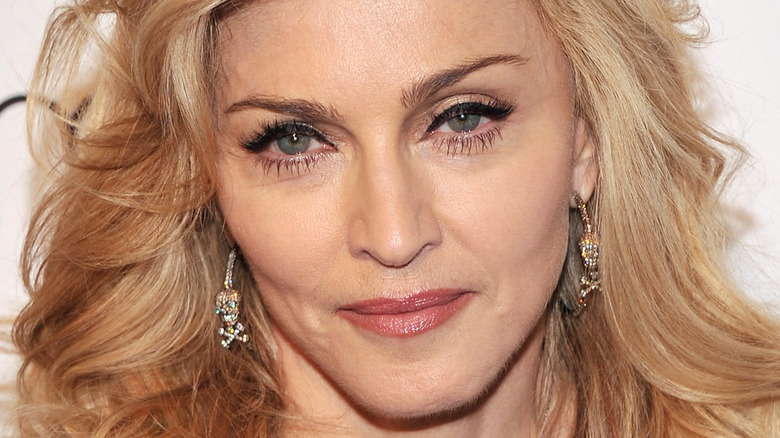 Stephen Lovekin/Getty Images
Celebrity feuds are just a way of Hollywood life at this point and they are almost as entertaining as the movies and music these stars create. Whether it has to do with exes or past romances, money or perceived publics snubs, stars are always feuding. Interestingly, one of the craziest instances of beef that resulted in a brawl was one incident that went down between Madonna and Mark Wahlberg.
Now, individually, Madonna just can't seem to stop beefing with other people. There seems to always be someone calling her out, whether it's another celebrity or fans online. And while Wahlberg used to also be in that position, even annoying his frequent co-star Leonardo DiCaprio at one point, he's on the clean and narrow path now. But back in the 1990s, when Madonna and Wahlberg had this scuffle, the "Like a Virgin" singer was at a peak in her career and Wahlberg was only just starting off in Hollywood as an actor. Why did these two get into a fight? We're not sure exactly what kicked off the feud. But it nearly cost Wahlberg his entire career.
Mark Wahlberg and Madonna's scuffle nearly cost him his first major film role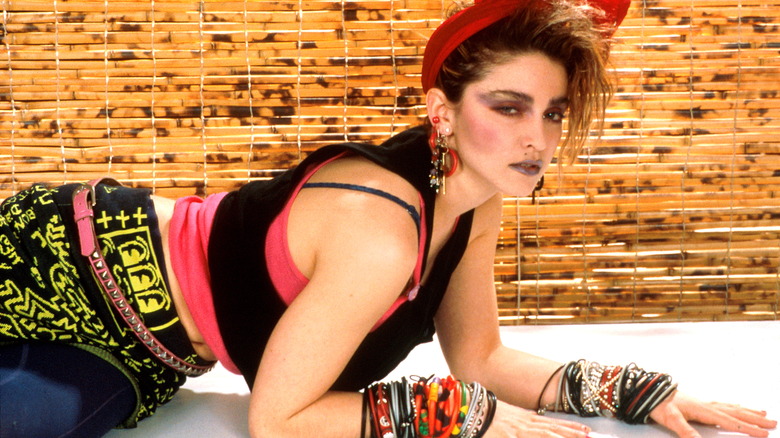 Michael Putland/Getty Images
While The Things reported that not only were Madonna and Mark Wahlberg briefly a rumored couple, but they're distant cousins. Even though that's some wild information, it's not that's not the major incident that connects them, actually. Back in 1993, People reported that the two stars were guests at talent manager Gerry Harrington's Hollywood Hills home to celebrate the 29th birthday of Alek Keshishian, a client of Harrington's. Keshishian directed Madonna's well-known 1991 documentary, "Truth or Dare," and recently "Selena Gomez: My Mind and Me."
Reportedly, a brawl took place between Madonna's people and Wahlberg that resembled "the hip-hop version of the OK Corral," per witnesses. There are conflicting accounts of how this fight started. Madonna's spokesperson, Liz Rosenberg, told People that Wahlberg called one of the singer's group members "a homo." Others claimed Madonna started it because she'd heard Wahlberg had been "dissing her in the press." If this was the case, it was very Nicki Minaj vs. Miley Cyrus circa 2015 VMAs, with Madonna reportedly yelling, "You're not my friend," to Wahlberg because of it.
They started throwing "sexually explicit insults" at each other, but things got physical when Wahlberg reportedly shoved people trying to intervene. He then punched talent scout, Guy Oseary, in the nose, breaking it. A GLAAD campaign Wahlberg was supposed to film shortly after this was also apparently put on hold most likely for the anti-gay remarks.
Mark Wahlberg's rough past is not a secret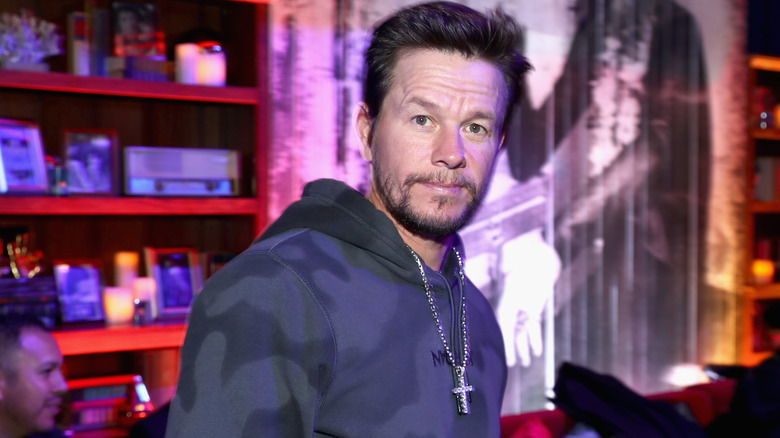 Rich Polk/Getty Images
In 2012, Mark Wahlberg looked back at the incident, telling the Shortlist this major blow-out almost cost him his first-ever film role, Private Tommy Lee Haywood in 1994's "Renaissance Man." "I got into a fight at a party in LA with three guys and broke a guy's nose. It was a few of Madonna's people, so she called the f***ing cops on me," he said."Told everybody this bulls*** story that I was doing s*** that I wasn't." He said Penny Marshall, the film's producer, angrily called him and asked what he was doing. But she then apparently said, "F*** that, I'm giving you the part anyway." It's possible Wahlberg wouldn't be where he is today in his acting career without that role. He'd already dropped his rapper persona, DJ Marky Mark, and was trying to make it as an actor. Without that breakthrough, who knows?
Wahlberg was no stranger to violence and bouts of anger; Wahlberg had a rough past and even spent time in jail for assault. He was the youngest of nine kids, bullied by his brothers, and he grew up in a rough part of Boston. "...When I walked out my door – violence is also all that was there," he told The Guardian in 2020. Had a lot of run-ins with the law and was addicted to cocaine when he left his brother, Donnie Wahlberg, and the band, New Kids On The Block. Wahlberg started committing crimes at only 15.