Love Is Blind Season 4 - Here's What We Can Tell Fans So Far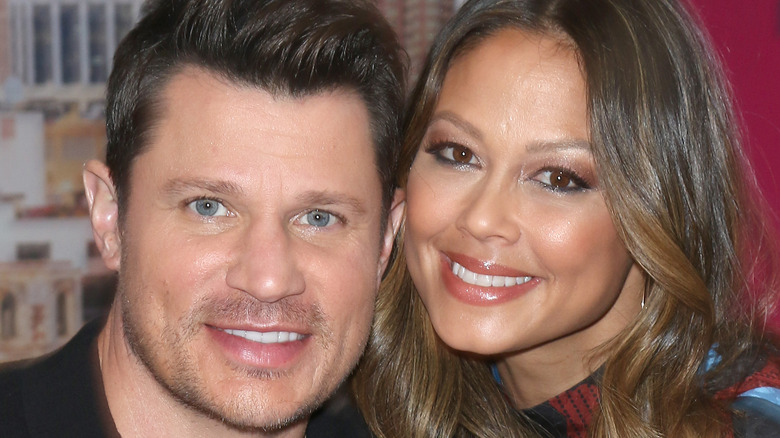 Jim Spellman/Getty Images
The fourth season of Netflix's hit dating show "Love Is Blind" will be streaming sooner than you think. The popular series has enraptured fans who tune in to watch people get to know one another — and hopefully fall in love — without seeing each other. The women are separated from the men and spend their days going on dates in the pods. The pods are rooms that are connected in the center but are completely enclosed so that voices can be heard but people cannot be seen. Each day, the eligible singles get to spend hours asking each other important questions in hopes of making a connection that stems beyond physical attraction. From there, couples who find a spark can choose to get engaged — and yes, the proposals happen before these people meet face to face.
Cameras roll as the newly engaged duos meet for the first time and head out to spend some intimate one-on-one time in a romantic location with the other couples where they all continue getting to know each other. From there, they are filmed at home as they embark on the real journey called life before they go to the altar and decide whether or not to say "I do," all within a matter of weeks.
If you're as addicted to the show as we are, we have got some good news for you. Just about a week after Netflix released the "After the Altar" special for "Love Is Blind" Season 3, we have received some new details about what fans can expect for Season 4.
Love Is Blind Season 4 is set to stream in March 2023
Some of us are still recovering from a crazy third season that saw only two couples say yes at the altar: Alexa Alfia and Brennon Lemieux, and Colleen Reed and Matt Bolton. Nevertheless, people are still obsessed with the show, and there are plenty of people who still want to give this unconventional way of meeting new people a try. Now we know that dozens more singles have already been in the pods to give blind love a chance and fans will get to see all of it play out very soon. The fourth season of "Love Is Blind" is set to premiere on Netflix on March 24. The first five episodes will be released straight away followed by three more on March 31 and another three on April 7. The season finale will be released on April 14. 
In anticipation of what's to come, Netflix put together a bit of a teaser video that featured reactions from fans who have watched previous seasons, trying to guess if people will say "I do" or "I don't" at the altar. At the very end of the video, there's a small sneak peek of the new season. "I set this bar crazy high. I just hope it lives up to what we're hoping it will," one person can be heard saying. In a flash, an engagement ring is shown, suggesting that at least one couple did find love on Season 4. 
Love Is Blind Season 4 was filmed in Seattle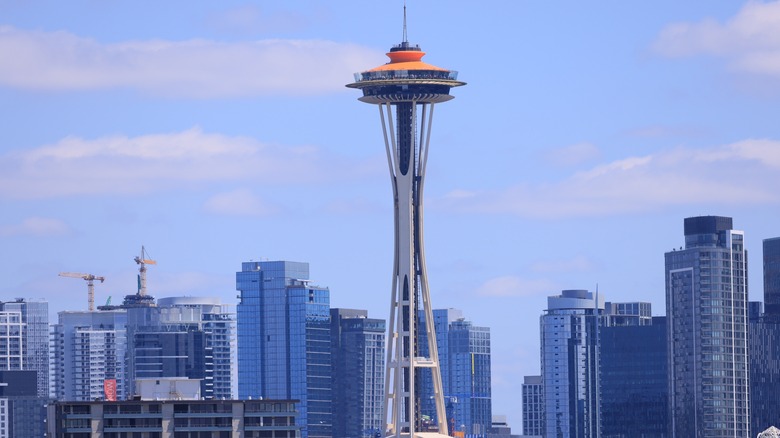 TODD17/Shutterstock
Hosted by Nick Lachey and his wife, Vanessa Lachey, the fourth season of the show promises to deliver more excitement and, of course, all of the drama that fans have become addicted to since the first season premiered back in February 2020.
One thing that makes "Love Is Blind" different from other dating shows is that the people looking for love are all from the same area. Unlike "The Bachelor," for example, where people come from all over North America to potentially date one person, the guesswork of who will have to uproot their lives and move away from family and friends is completely removed when it comes to the Netflix series. The first season was filmed in Atlanta, Georgia, while Season 2 featured singles from Chicago, Illinois. The third season took place in Dallas, Texas, and the fourth installment of the franchise was filmed in Seattle, Washington. 
"Singles who want to be loved for who they are have signed up for a less-conventional approach to modern dating in Seattle, and will choose someone to marry without ever meeting them," Netflix's description for the fourth season reads, according to Us Weekly. The cast has not yet been announced.