Who Is Georgianne Walken, Christopher Walken's Wife Of Over 50 Years?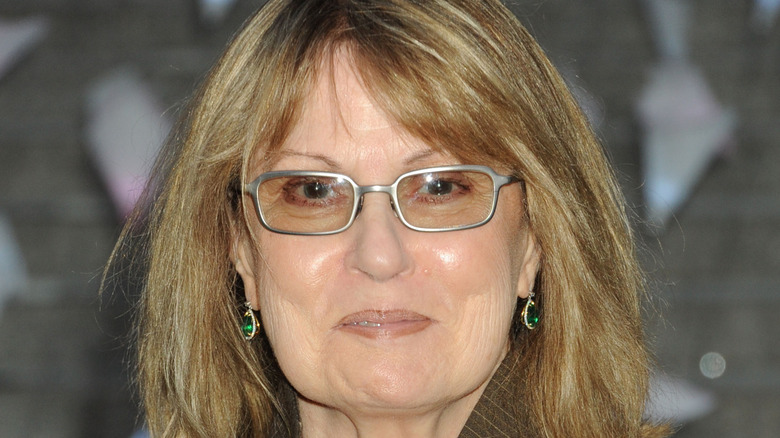 Jennifer Graylock/Getty Images
Christopher Walken has accomplished many things in his life. He's starred in some of the most iconic films in cinema and has received accolades for his work as an actor, but his greatest accomplishment in life has been his marriage to his wife, Georgianne Walken.
According to People, they first met at a production of the musical "West Side Story" in the '60s. From the moment the actor locked eyes on Georgianne, he was smitten, according to his biography, "Christopher Walken A to Z: The Man, the Movies, the Legend." "She was a fox. She is a fox. We loved each other right away," Author Robert Schnakenberg quoted Walken as saying. Georgianne felt the same, and it didn't take long for the couple to walk down the aisle in 1969. Unlike plenty of couples in the entertainment industry, the Walkens have made their love last throughout the years.
It has always been about the simple pleasures for the "Pulp Fiction" actor. He shared with The New York Times Magazine, "I'll be looking out the window, and I'll think, 'I feel pretty good. My bills are paid, my wife is healthy, the weather's nice.' That's really all I care about: when, apropos of nothing, I happen to look out the window and think, 'This is good.'" This simple mindset has worked for the couple as they have been married for more than 50 years. Although they've been in a long relationship, many still don't know much about Georgianne. Well, we are here to fill you in on all the details of the woman in Walken's life.
Georgianne Walken worked in the entertainment industry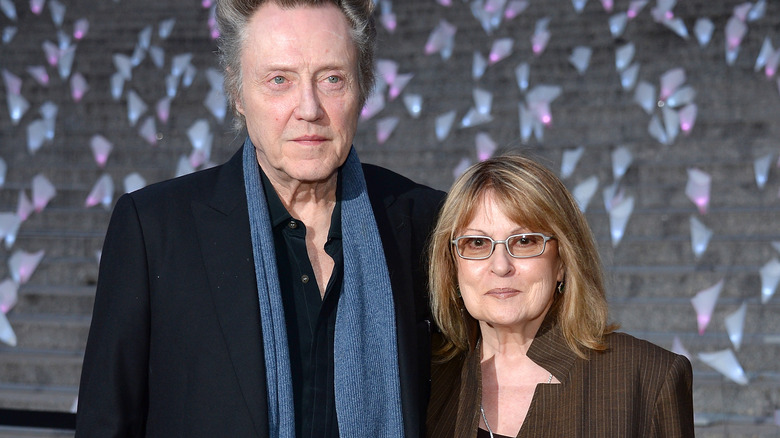 Dimitrios Kambouris/Getty Images
Like her husband, Georgianne Walken worked in the entertainment industry. Now, she's not an actor like Christopher Walken, although she has starred in a couple of projects. Instead, Georgianne put her focus into being a casting director. According to Studio Binder, "A Casting Director is a liaison between the Producer and Director, and the actors and their representation ... they are tasked with filling the character roles based on what the director is looking for." Georgianne is sure to know all the ins and outs of being a casting director as she began her career in 1989 with the film "Point of View."
Since her work on "Point of View," she has catapulted to success as she helped cast some of the biggest television series including "Entourage," and "The Sopranos." In fact, her work as a casting director has been recognized with some of the highest honors. Georgianne has been nominated at the Emmys a total of nine times. The casting director finally got to take home the coveted award for outstanding casting in a series in 1999 for "The Sopranos." Emmys aren't the only awards Georgianne has received. She has also won several trophies for the Casting Society of America. So, step aside Christopher Walken, because there is another Walken that has taken over Hollywood.
Georgianne and Christopher Walken never had kids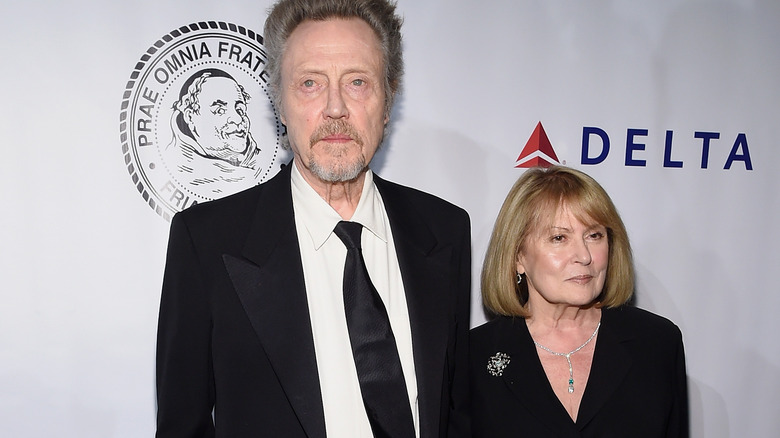 Larry Busacca/Getty Images
Most couples who have been married for a while decide to add to their family. However, Georgianne and Christopher Walken chose not to have kids. The couple never explained the reason behind their decision, but Christopher Walken has reflected on how different his life would be if he did have kids. Many of his roles as an actor have required him to play a father, including his character in "Wedding Crashers."
In 2005, the actor talked about how he has pondered the idea of being a father, but at the end of the day, it's not who he is, per the Hollywood Foreign Press Association. He said, "I do like to work as much as I can because I don't have children, I don't have hobbies, I don't do anything else. And I'm glad that I don't have children." Walken went on to share his experience with kids, thanks to his brother. He said, " I have two brothers and they have plenty of children, they come to my house and I am always very glad when they leave."
Although it's not exactly clear how Georgianne feels about not having kids, the couple seems content with the life they have. Instead of kids, they have fur babies. Christopher told Parade that the couple feels like their cats are their kids. So, even though they never had kids, Christopher and Georgianne make up for it with their cats and their love for one another.