The Heartbreaking Story Of Jennifer Aniston's First Love
Featureflash Photo Agency/Shutterstock
Jennifer Aniston has some pretty famous and well-known exes. Outside of Brad Pitt, who is the obvious big ex of the "Friends" actor, Aniston has also dated John Mayer, Tate Donovan, and Justin Theroux among other celebs, even getting married to Theroux. There are even some oddballs in her past, including Counting Crows singer, Adam Duritz, and actor Vince Vaughn. But Aniston has been famously childfree her whole career and is reportedly very content with being single too. But that doesn't mean she doesn't think about possibly missing out on settling down with "The One."
While she's "interested in finding a fantastic partner" someday, according to what she told People in 2021, she's letting things come as they may. This means no online dating for the SAG Award winner, despite Raya being a very popular and somewhat secure way celebrities are dating right now. She is not slowing down and her love life completely pales in comparison to her successful career; she is still going strong with her uber-popular Adam Sandler collabs, working on "Murder Mystery 2," and continuing to play Alex Levy on "The Morning Show," which won her the SAG Award. But back in 2015, Aniston shared that she fears she lost the chance to find forever love with one of her ex-boyfriends, which unfortunately irked his widow.
Jennifer Aniston feels like her first love is the one that got away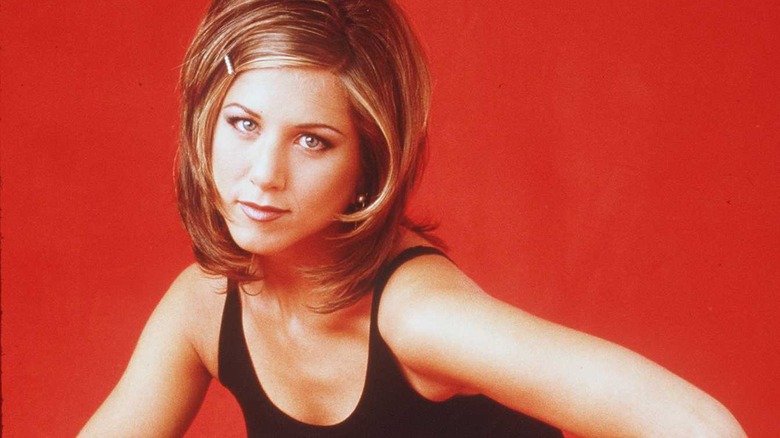 Getty Images/Getty Images
Even though Jennifer Aniston's love life has been a rollercoaster, full of public highs and lows and messy courtships, she started off her history of love affairs with something really pure. As she told Rolling Stone in 1999, her "first real, mature relationship" didn't happen until she moved to California. She revealed that his name was Daniel McDonald, an actor nominated for a Tony for "Steel Pier" at the time. He appeared in several movies from 1984 to 1998 and appeared on TV episodes of "Law & Order," "Murder, She Wrote," and "Sex and the City."
"When we broke up, he moved to New York and started doing great," Aniston told Rolling Stone. "Just before 'Friends,' we broke up." She said that he was "just wonderful" and a "dear friend" when it came to her newfound fame. Over a decade later, Aniston told the New York Times in 2015 how fondly she looks back on McDonald. "He was my first love — five years we were together," she said. "He would have been the one. But I was 25, and I was stupid. He must have sent me Justin [Theroux] to make up for it all." This is referring to the fact that McDonald died of a brain tumor in 2007 at the age of 46, suggesting that maybe he was a guardian angel who came down to send her Theroux, her fiance at the time. 
Daniel McDonald's widow slammed Jennifer Aniston's comments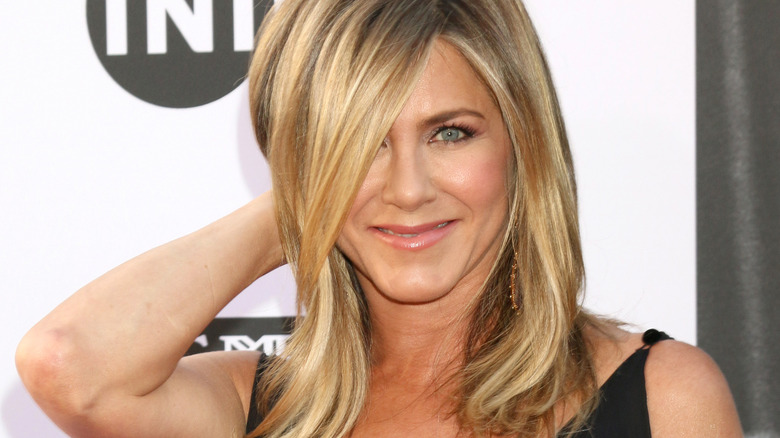 Kathy Hutchins/Shutterstock
It's unclear if Jennifer Aniston and Daniel McDonald stayed friends, but she obviously felt enough to still think he was potentially "the one." A source told Daily Mail in 2015 that the actor "never stopped loving" McDonald and broke things off because her career was moving too fast and they lived on opposite ends of the country. "But I don't think she ever got over letting Dan slip through her fingers," they shared.
However, this fantasizing from Aniston disturbed McDonald's widow, Mujah Maraini-Melehi. She married McDonald in 1999 and they had two kids together. After Aniston's New York Times interview, Maraini-Melehi wrote in a public Facebook post that she was "very upset that the media is exploiting Daniel's memory" due to Aniston's comments. "Why now? I wonder. After decades of stardom, she is media savvy enough to know that any casual comment she makes becomes front-page tabloid news," Maraini-Melehi wrote,  continuing to say, "It pains me to read the headlines that allude to her losing him tragically when she was not present during his long and difficult illness."
She also told Inside Edition in a statement that she was "sorry that Jennifer did not realize the treasure that was Daniel when she had the chance." She also noted that her late husband would not be happy with "all this uninvited attention" due to dating Aniston in the past. "I lost my husband. My children lost their father," Maraini-Melehi said.