Jennifer Aniston Fans Reveal Who They Think Is Her Worst Ex Ever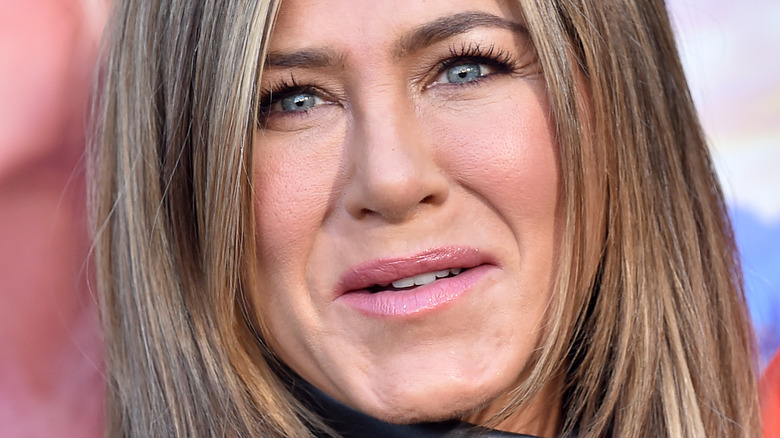 DFree/Shutterstock
Jennifer Aniston has gotten as much attention for her personal life as her career over the years. Despite being an A-lister that is always in the spotlight, Aniston told the Hollywood Reporter in 2021 that she doesn't pay attention to all of the tabloid rumors like she used to. "I used to take it all very personally — the pregnancy rumors and the whole 'Oh, she chose career over kids' assumption," she explai ned. "It's like, 'You have no clue what's going with me personally, medically, why I can't ... can I have kids?' They don't know anything, and it was really hurtful and just nasty."
Aniston was of course referring to all of the rumors that suggested she had chosen her career over motherhood while she was still married to Brad Pitt, as detailed by the Daily Mail. And while Aniston has confirmed that has never been the case, a new survey by Nicki Swift suggests that she might have been done wrong more by one particular ex than the other ones that were in her life.
Brad Pitt tops the list of worst exes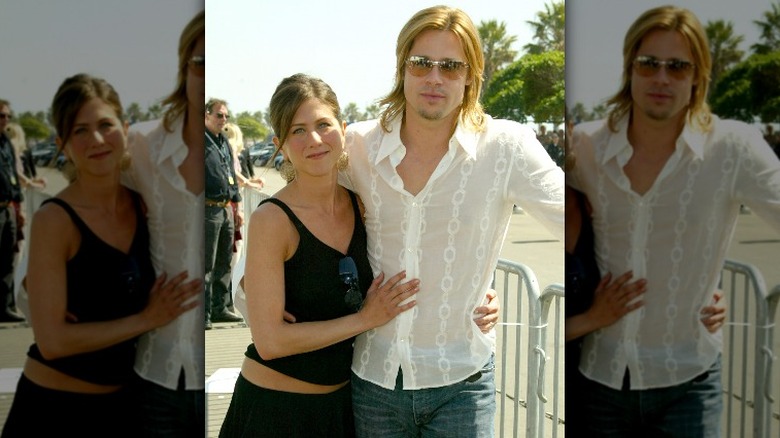 DFree/Shutterstock
According to a new survey conducted by Nicki Swift, over 27% of respondents believe that Brad Pitt was Jennifer Aniston's worst ex ever, even though he was perhaps her most well known ex as well. Coming close in second place was John Mayer at 26%, while Aniston's "The Break-Up" co-star Vince Vaughan came in third at 20%. Following Vaughan was Aniston's other ex-husband Justin Theroux with 16% of the vote while another 9% of readers found Tate Donavan the least worst ex ever for Aniston.
While Aniston and Pitt are still on friendly terms today, back in 2005, she did tell Vanity Fair that her ex-husband was missing a "sensitivity chip" after he posed with Angelina Jolie for a W magazine photo spread shortly after their breakup. The photos depicted a fictional but also happy family life for Pitt and Jolie, which some people thought was a little too much and a little too soon. Aniston said at the time, "There's a sensitivity chip that's missing. I just don't know what happened ... I feel as if I'm trying to scrounge around and pick up the pieces in the midst of this media circus."