Inside Jennifer Aniston's Life Today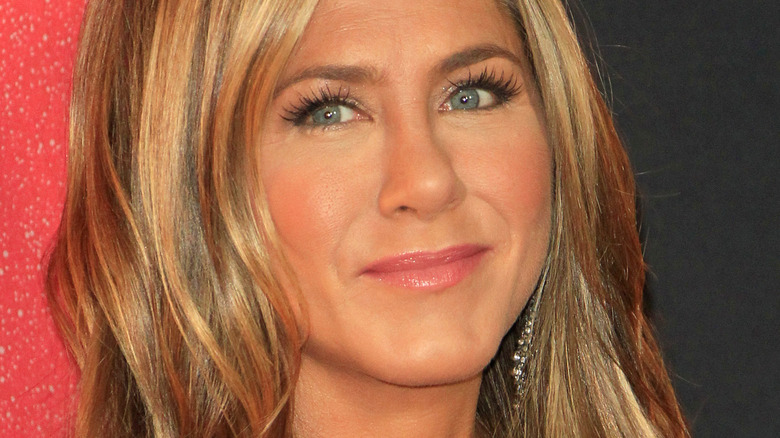 Shutterstock
Jennifer Aniston has a lot to celebrate — she's basking in the afterglow of the "Friends" reunion, and Season 2 of "The Morning Show" will air in September, per People.
Even though she made her mark on Hollywood, there was a time when Aniston thought about leaving her acting career behind. She opened up during a September 2020 "Smartless" podcast episod (via Insider) where she talked about how an "unprepared project" made her question everything. "I would have to say the last two years that has crossed my mind, which it never did before," she said. "I was like, 'Whoa, that sucked the life out of me, and I don't know if this is what interests me.'"
The incident occurred before she joined "The Morning Show," but don't panic: Aniston has no plans to stop acting. She never gave a name to the "unprepared project," but said she has the best memories from her time on "Friends." "I loved, well, obviously 'Friends.' That's a no-brainer. I would have to say that would be No. 1," she said.
Even though she's one of the most famous actors of all time, have you ever wondered what her life is really like? Keep reading for more details.
Jennifer Aniston is more simple than you think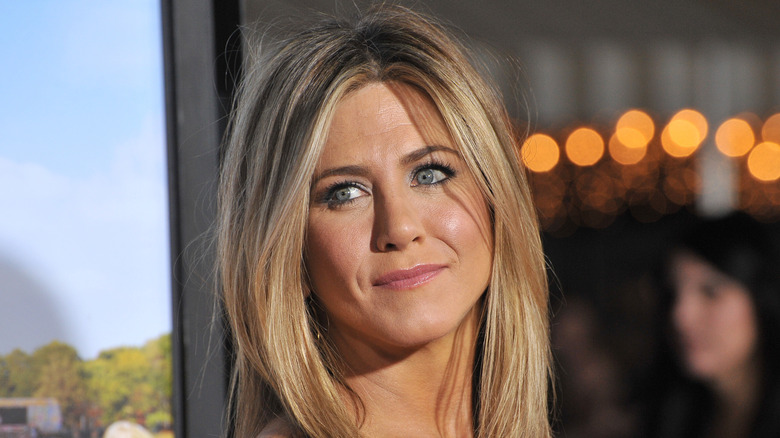 Shutterstock
Don't be fooled by the glitz and glamour — Jennifer Aniston is just like the rest of us and enjoys the simple pleasures, like watching sunsets, she told People.
"It's my favorite moment," she explains. "I wish we could freeze time in that magic hour because there's a lot of taking it all in, the appreciation of the day and what's happening." She added that no day is complete without meditation and she also writes and practices yoga.
Aniston seemed genuinely happy when asked to talk about her "life right now:" "I'm in a really peaceful place. I have a job that I love, I have people in my life who are everything to me, and I have beautiful dogs. I'm just a very fortunate and blessed human being," she said. 
She also revealed how much therapy has helped her and emphasized the importance of "self-awareness." "I've really gotten a lot out of therapy. Just being a public person, there's a lot of amazing things that come with that. But there's also a lot of tough stuff, because we're only human, and we tend to walk around with bulls-eyes on our heads."
Aniston said that she wants to be remembered as the one who always made her friends laugh. "I have a good heart, and I'm a great friend. I lead with love," she concluded.