Liam Neeson Slams The View Co-Hosts For 'Embarrassing' Guest Appearance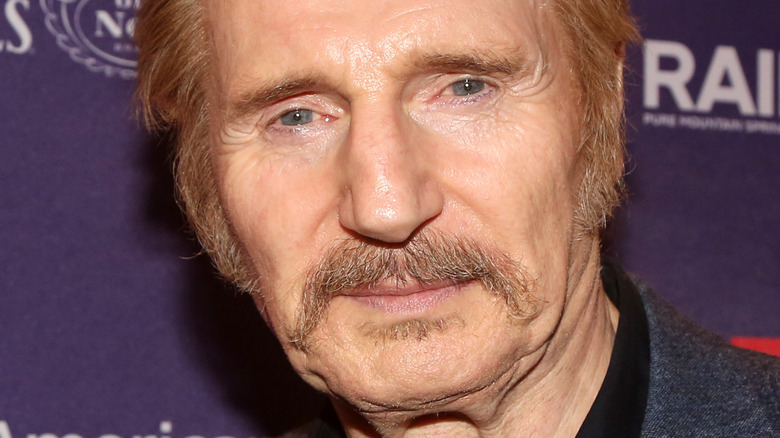 Bruce Glikas/Getty Images
Liam Neeson has starred in some really big roles throughout his career, and movies like "Taken" had us all telling our friends we have a very particular set of skills. But one of the most notable characters that Neeson played came in 1993 when he landed the role of Oskar Schindler in "Schindler's List." The star has talked about the movie several times, including on "The Late Late Show," saying that he was "not happy with [his] performance at all" because he didn't see any of himself in it.
Neeson also made the press rounds to promote his film on its 30th anniversary (and promote his new movie, "Marlowe"), and he stopped to chat with the ladies of "The View."  But the show's panelists didn't just talk about the movie. "[Joy] will believe anything you say because she thinks you're the hottest and the greatest ever," Sunny Hostin told Neeson during the interview. Then, producers played clips of Behar gushing over Neeson throughout the years, including one where she said, "I would just like to have my ashes sprinkled over Liam Neeson." In the end, Joy Behar blushed as Neeson jokingly asked if she had received the checks he sent. "I'm speechless at this point. It's embarrassing when they put them all together like that ... embarrassing me and Liam," Behar added.
Neeson was a good sport on the show's set, but as he recalled his experience afterward, he didn't have the fondest memories. 
Liam Neeson says View appearance made him uncomfortable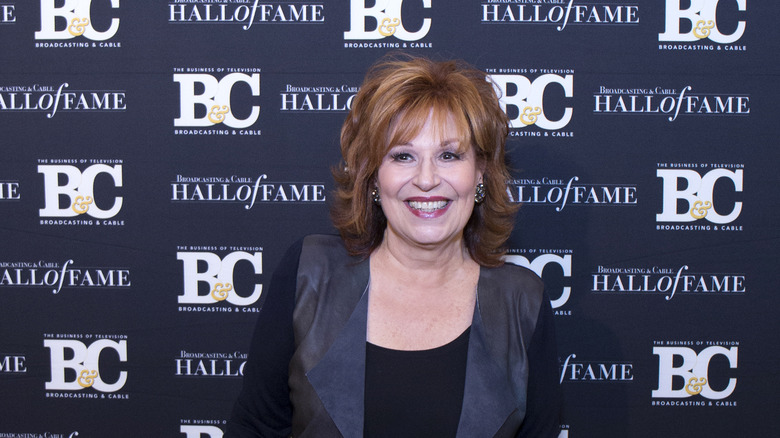 Santiago Felipe/Getty Images
Liam Neeson didn't leave the set of "The View" feeling warm and fuzzy. The star spoke with Rolling Stone about his mid-February appearance on "The View," and he didn't have the greatest things to say about it. In fact, he slammed the women for making him feel so uncomfortable while he was on set. "I go onstage and join the ladies during the break, and I was congratulating them on this discussion," he explained. "And then our segment starts, and it's just all this BS with Joy [Behar] and Liam Neeson and having a crush, and I've known Whoopi for years and Joy a little bit, but I just wasn't impressed. I'm uncomfortable in those situations, you know?" But it wasn't all bad. Neeson explained that he and one of the show's co-stars, Sunny Hostin, had a pretty good conversation before the Behar drama. "It was a good, intelligent conversation, but then the segment's all about this — oof —thirteen, fourteen-year-old crush. It's just a bit embarrassing."
Some fans caught wind of Neeson's interview with Rolling Stone and weighed in with their thoughts on Twitter. "Liam Neeson criticizes The View interview as uncomfortable. WHAT DID HE EXPECT FROM THOSE HARRIDANS??!!!" one fan pondered. "It sounds like they treated him like he's just a piece of meat," another tweeted. One more wrote, "I'm embarrassed with him. No one should have to be subjected to the ignorance of The View." Talk about drama!