What Happened To American Idol Winner Laine Hardy?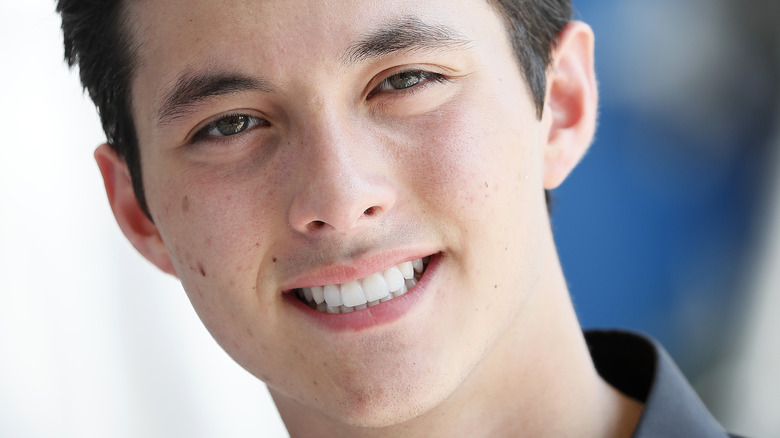 Paul Morigi/Getty Images
In 2018, 17-year-old Laine Hardy auditioned for Season 16 of ABC's "American Idol." Though Hardy only made it to the top 50 that time around, this was not the end of his "American Idol" story. The following year, Hardy accompanied Ashton Gill, his best friend's little sister to audition for a chance in Season 17 of the show. And even though Hardy hadn't planned to audition, he ended up singing The Band's "The Weight" and won his way to "American Idol." 
In the weeks that followed, Hardy became a fan favorite, winning hearts with his rich voice and boyish personality. At the end of the season, Hardy beat runner-ups, Alejandro Aranda and Madison VanDenburg to emerge the winner. Clearly a huge feat for an 18-year-old, Hardy couldn't have been more surprised by his victory. "When Ryan told us the results, they totally went in one ear and out the other because, for some reason, I didn't want to believe it," he admitted to USA Today. He continued, "It's so overwhelming; it's just the craziest feeling you could ever feel in your life."
Since winning "American Idol" however, the young singer has gone under the radar, leaving fans wondering what has Laine Hardy been doing the last few years.
Laine Hardy continued pursuing music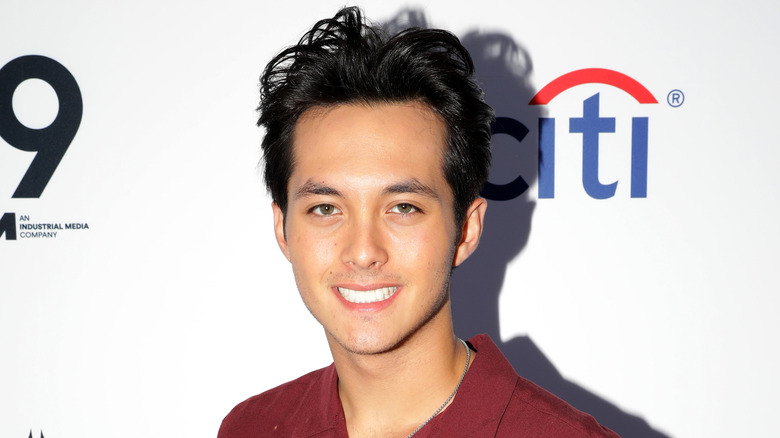 Tiffany Rose/Getty Images
Shortly after he was crowned winner of "American Idol" Season 17, Laine Hardy released the track "Flame." Written by songwriters Jon Levine and Ester Dean, "Flames" went on to sell 18,000 downloads in its first week, as reported by Billboard at the time. One year later, in April 2020, he released two singles, "Let There Be Country" and "Ground I Grew Up On." He released a third song, "Tiny Town"  three months later.
In the months that followed, Hardy released several more songs. In May 2021, the American Idol alum released "Memorize You," a song he later performed during an episode of "The Bachelorette." Through this performance, Hardy was once again shot into the national limelight. "I didn't expect it at all, but I was definitely open to the opportunity of playing on 'The Bachelorette,'" Hardy said to American Songwriter. "When they mentioned it, I thought 'Really? Me?' It was an amazing experience." In September of that year, Hardy released his debut album "Here's To Anyone," a project he claims to have made with a different approach. "I experimented a lot with this album, and I was very open-minded to things. I really wanted to try all kind of different experiments with these songs," Hardy told Taste of Country.
Laine Hardy was arrested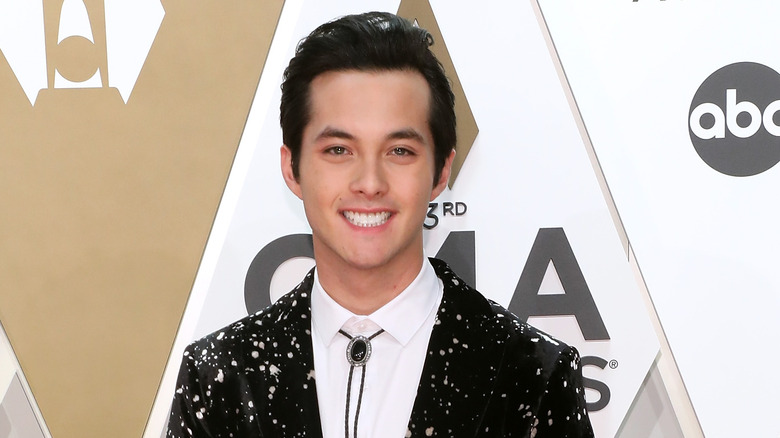 Taylor Hill/Getty Images
In April 2022, Laine Hardy announced that the Louisiana State University Police Department issued a warrant for his arrest after he came under their radar for criminal offenses. "However, due to the sensitive nature of this allegation, I humbly ask for privacy at this time. I have the utmost respect for the law and will assist in their investigation as needed moving forward," he said (via New York Post). According to the outlet, Hardy's ex-girlfriend spoke to the police after discovering a device under her mattress. After some research, she discovered that the device was in fact a listening device. 
The victim, who dated Hardy from November 2021 to February 2022 had previously suspected that Hardy bugged her room after finding out he knew how her Christmas break went even though she had not told him. Upon confronting him, Hardy reportedly admitted to illegally listening to her through a bug he planted in her room but falsely added that he had gotten rid of it. Though the device recovered by the victim provided the police with enough evidence to support her claims, Hardy was eventually released from the East Baton Rouge Parish Prison shortly after his arrest.