Olivia Wilde Had A Lavish Childhood (& Very Well-Connected Parents)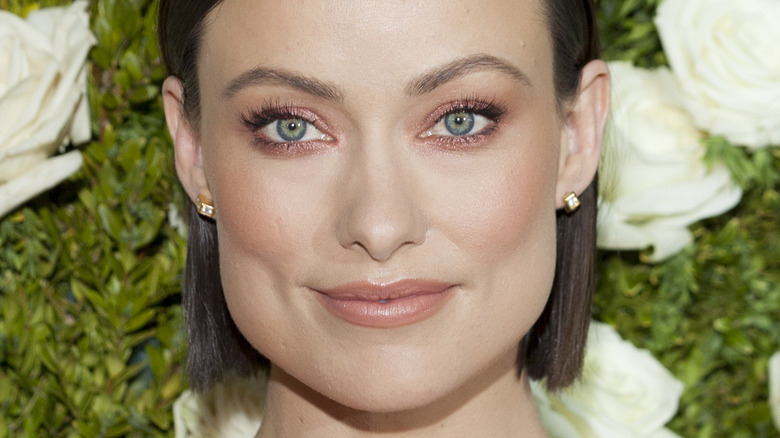 lev radin/Shutterstock
When you think of Hollywood Nepo Babies, Olivia Wilde's name isn't exactly top-of-mind. For one, the actor-director is a self-described hippie who effortlessly exudes a grounded, no-frills aura. During an interview on "Off Camera with Sam Jones" (via People), Wilde revealed that she and the cast of 2013's rom-com, "Drinking Buddies," downed real beers during shooting. "We were hammered the entire movie ... because beer on that set was cheaper than water," Wilde said.
For another, the "Don't Worry Darling" director never had a definitive breakthrough moment. Instead, Wilde worked her way up the industry ladder, paying her dues with a memorable 13-episode run on "The O.C." and stints on short-lived dramas like "The Black Donnellys" — before playing series regular Remy "Thirteen" Hadley on "House."  Wilde's trajectory in film was just as gradual. For many years since the start of her career, Wilde took supporting roles in vehicles featuring larger stars (e.g. "Conversations with Other Women," "Alpha Dog," and "The Girl Next Door"). It wasn't until 2010 that Wilde finally shone next to Jeff Bridges as the butt-kicking Quorra in "Tron: Legacy." Relative success allowed Wilde to move into the producer's chair, with her executive-producing multiple shorts in the 2010s, including the Oscar-nominated and Emmy-winning "Body Team 12." Her decades of on-set experience finally paved the way for Wilde to direct her first feature film, "Booksmart," in 2019.
With Wilde's gradual rise to stardom, one would never guess just how impressive her family roots actually are.
Olivia Wilde comes from one of America's most prominent families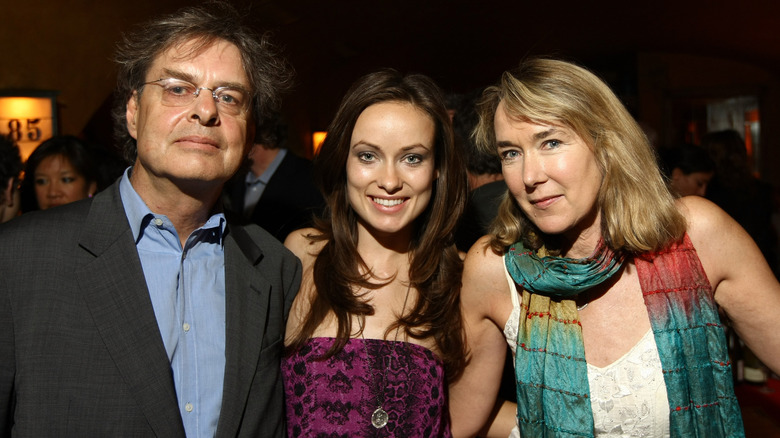 Neilson Barnard/Getty Images
Olivia Wilde sure seemed destined for greatness from birth. Born to acclaimed British journalist Andrew Cockburn and "60 Minutes" producer Leslie Cockburn, Wilde grew up with a revolving door of celebrities at her house. Once when she was four, Mick Jagger caught her eavesdropping on his conversation with diplomat Richard Holbrooke and herded the youngster to bed. As her mom quipped later to GQ, "How many girls were told to go to bed by Mick Jagger?" Babysat by icons like author Christopher Hitchens, he told the outlet, "With Olivia you could tell it was going to be the movies or stage or TV or nothing." 
Wilde's paternal lineage is also cluttered with influential historical figures. Her grandfather, journalist Claude Cockburn, penned "Beat the Devil," the novel later adapted into Humphrey Bogart's film of the same title. Meanwhile, her great-great-grandfather, British colonial administrator Henry Arthur Blake, had been the governor of the Bahamas, Newfoundland, and Jamaica. As for military officer Sir George Cockburn, a distant relative, well... he ordered the capture and burning of Washington during the War of 1812.
While Wilde may not venture so directly into politics herself, she did attend the elite Phillips Academy, a Massachusetts boarding school that counts George Bush Sr. and Jr. among its famous alumni. "It was all about working hard enough ... so that you can become a leader of the free world or whatever," Wilde told The Guardian.
Olivia Wilde was born connected, but she married into real royalty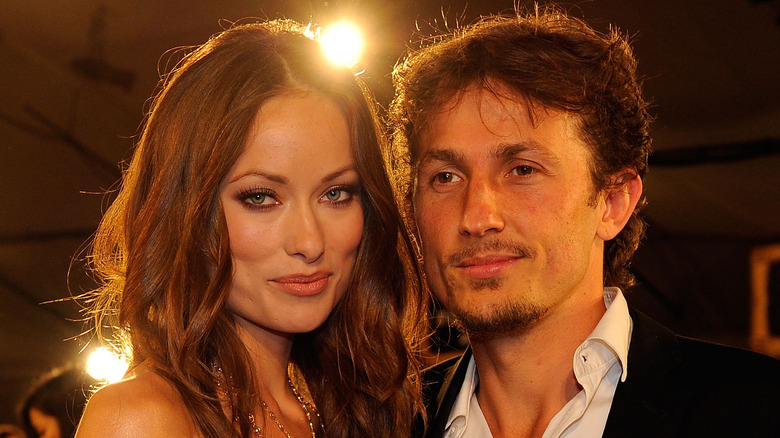 Kevork Djansezian/Getty Images
Given her familial connections, Olivia Wilde's first marriage to Italian aristocrat Tao Ruspoli doesn't seem so out of left field. Still, as the son of Alessandro "Dado" Ruspoli, the 9th Prince of Cerveteri, Tao is the son of an Italian prince — anointing Wilde an Italian princess when they wed in 2003. Even the actor was impressed with her ex-father-in-law's royal escapades. "Dado was friends with the Stones, with Salvador Dalí, orgies with Brando, all these people," she told GQ. "We have pictures of him bathing Brigitte Bardot." (Naturally.)
In actuality, Tao himself fell far from his royal roots. A budding filmmaker by the time he met Wilde (shortly after she moved to Los Angeles to pursue acting), Tao and Wilde eloped after just six months of dating. Exchanging their "I do"'s on a school bus with two witnesses, Tao called that bus home when he first met her. The "Vinyl" star told Women's Health that her initial thought, upon a mutual friend offering to set them up, was, "'Whoa! I don't want to meet a dude who lives on a bus!'"
In fact, Tao and Wilde seemingly bonded over their inner hippie children. As Wilde told Women's Health, people were always in disbelief to see Tao picking her up "in this old Thunderbird, wearing flip-flops, his hair all crazy." The two called it quits in 2011, however, with Wilde later telling Marie Claire she had spent their marriage in "arrested development."