Kelly Ripa Credits Her All My Children Days With Mark Consuelos To Their Next Step As Live! Co-Hosts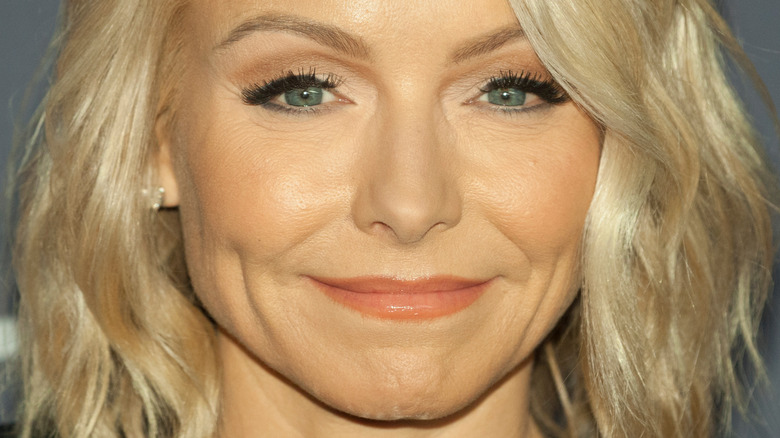 lev radin/Shutterstock
Things are about to change for Kelly Ripa — and she seems really excited about it. The talk show host will be getting a new co-host on "Live With Kelly and Ryan," after Ryan Seacrest decided not to renew his contract. On the February 16 episode of "Live," Seacrest told his longtime co-host that he made the "tough decision" not to return to the show after the current season ends. "I love the fact that we get a chance to sit here every day and connect with you at home, in your kitchens, in your living rooms, at work. There's nothing like this on television. I'm getting emotional. I promised Kelly I would not cry ... I will always be forever grateful," he said.
Ripa first joined "Live" as Kathie Lee Gifford's replacement, taking the seat next to Regis Philbin in 2001 for the show's first rebranding of sorts. Philbin retired in November 2011, leaving the network with big shoes to fill. Ripa's new co-host, Michael Strahan, was announced in 2012, followed by Seacrest in 2017. This time around, Ripa's co-host will be none other than her husband Mark Consuelos. "The only person I can think of that is capable of holding [Ryan's] torch the way [he has] held it would be my husband, Mark Consuelos," Ripa said on Live.
Ahead of the newly titled "Live With Kelly and Mark," Ripa is speaking out about what's to come and the one thing that she feels made it all possible.
Kelly Ripa & Mark Consuelos are ready for their new journey together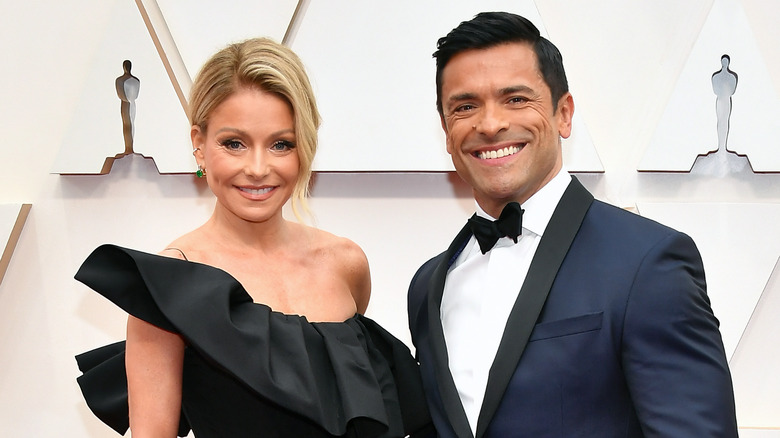 Amy Sussman/Getty Images
Kelly Ripa and Mark Consuelos have a Hollywood love story for the record books. The couple met during an audition for "All My Children" in 1995 and had a whirlwind romance, tying the knot in Las Vegas a year later. Aside from having a solid marriage complete with three kids and plenty of TMI moments, Ripa and Consuelos have incredible chemistry and fans of "Live" seem to love whenever the two are hosting the show together — which has happened numerous times over the past several years. Now, it will be a permanent thing.
Ripa credits the network for the success that she and Consuelos have achieved in their careers. "Mark and I owe everything we have in our professional lives to ABC. We met there at the beginning of our careers and got married and had our kids while there," Ripa told Us Weekly after the official announcement was made. "So many wonderful moments have happened while with ABC, so it only makes sense for us to come full circle and work together once again for the show that has given us so much joy and so many years of memories," she added. According to ABC News, when Consuelos joined Ripa and Ryan Seacrest on the February 17 episode of "Live," he said, "I think it's going to be a blast."