What Really Happened Between Rachel McAdams And Michael Sheen?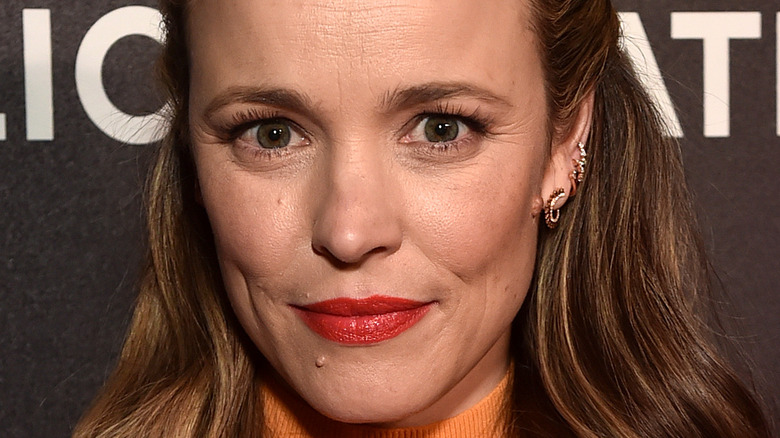 Alberto E. Rodriguez/Getty Images
Rachel McAdams is definitely one of the queens of rom-coms. From the iconic movie "The Notebook" to the heart-wrenching film "The Vow," it's obvious that McAdams is a sucker for love. Despite her showing such emotions about love on-screen, the actor is incredibly private about her off-screen romances.
Even though she has dated stars like Ryan Gosling and Josh Lucas, McAdams does her best to keep her relationships on the down low. However, McAdams was a little more vocal about her romance with "Midnight in Paris" co-star Michael Sheen. Like many relationships in Hollywood, the pair met on the set of the film in 2010, but McAdams has shared that they didn't start their relationship until after they wrapped filming. She said, "Michael and I didn't get together while we were filming Midnight in Paris, which I feel strongly about not doing when I'm working. We became quite good friends, which I think is a great way to start."
Once they were officially together, they couldn't get enough of each other. The "Mean Girls" actor shared how the two never spent "more than three weeks apart." Which is pretty hard to do with their line of work, but the couple wanted to make sure they made time for one another. It appeared like the two were madly in love with each other, but sadly the three-year relationship came to an end in 2013. The couple realized that they weren't as compatible as they thought.
Rachel McAdams and Michael Sheen's futures weren't aligned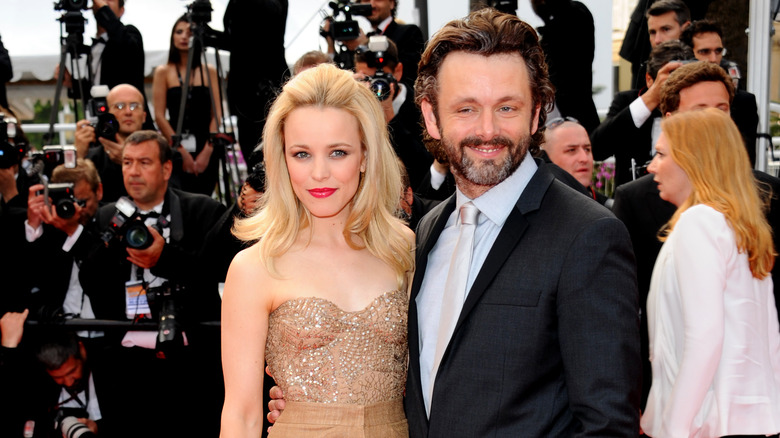 Anthony Harvey/Getty Images
Rachel McAdams and Michael Sheen looked like they were on their way to tying the knot, but looks can be deceiving. Turns out the couple didn't have the same perspective on the future, which caused the two actors to break up. It seems "The Notebook" actor had envisioned getting married to Sheen, but Sheen was not on the same page. A source shared, "Rachel wants to settle down and is dreaming of having a family. Michael always seemed content with their relationship." Sheen's past relationships may have influenced his reasoning for not wanting to settle down with McAdams.
The "Underworld" actor had previously been married to actor Kate Beckinsale. The couple met in 1995 and welcomed their only child together, Lily, in 1995. In 2002, Sheen and Beckinsale ended their relationship with each other. Although McAdams and Sheen got together years later, Sheen had already experienced what it was like to have a family and be married, so he felt no rush to do it again. A source shared, "Since he already has a daughter, he feels no need to have more children. He wants to focus on his career."
However, since he and McAdams were in a years-long relationship, they did try to work through things. The source said, "...At the end they just couldn't agree. It caused some frustration and they thought it was better to go separate ways."
Rachel McAdams and Michael Sheen moved on quickly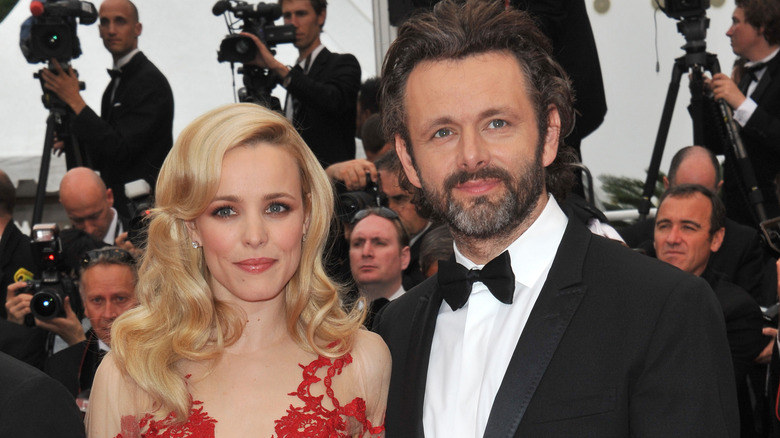 Featureflash Photo Agency/Shutterstock
After going through a difficult breakup, it can take time to jump back into the dating scene, but Rachel McAdams and Michael Sheen moved on pretty quickly. 
The "Time Travelers Wife" actor began seeing new beau, Patrick Sambrook just months after her breakup with Sheen. The couple's relationship only blossomed from there as they officially became boyfriend-girlfriend. Unfortunately, the couple's relationship didn't last long as they called it quits just a year later. Since then, McAdams has been involved in a couple more relationships but has yet to settle down.
As for Sheen, he too moved on from his relationship with McAdams quickly, just not as fast as "Mean Girls" actor. It took Sheen a year to join the dating world again. In 2014, he was connected to comedian Sarah Silverman. Just like his relationship with McAdams, the couple was together for three years before they decided to break up. Sheen has since moved on with Anna Lundberg as the two have welcomed two children together. Despite his not wanting to settle down at the time of his relationship with McAdams, it seems that things have changed.