What Whitney Way Thore's Dad Glenn Really Does For A Living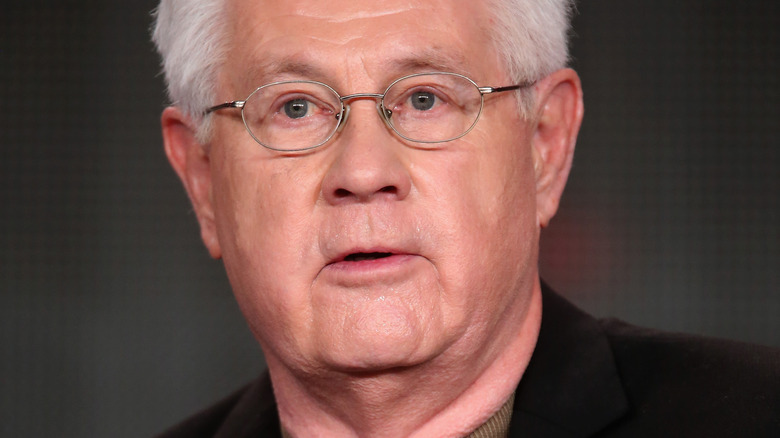 Frederick M. Brown/Getty Images
Whitney Way Thore's dad, Glenn Thore, has long been one of the highlights of "My Big Fat Fabulous Life" and his sweet love story with Barbara "Babs" Thore would make anyone's heart melt. While he may not be the focus of the series, his presence brightens up any episode. His charm lies in that he's devoted, honest, and (perhaps most endearing of all) not afraid to have a little fun. Who could forget Glenn agreeing to take part in Whitney's '80s-inspired workout video in Season 10, complete with neon spandex?
And he's not just wonderful in front of the camera. As Whitney has repeatedly shared on Instagram in yearly birthday posts, Glenn is everything viewers have grown to suspect and more. "My father is many things: a leader, a hard worker, a man of impeccable integrity and boundless wisdom, an adoring husband, but most of all, he is our protector and our encourager," the reality star wrote in 2020, while in 2022, she gushed that he's "the greatest, the baddest, the most fabulous father on the face of the planet." As she posted in 2021, "I am so happy millions of people all over the world have watched him on TV and that you have gotten to see a sliver of the strength and joy he brings to everyone he meets." 
We sure have, but while we have all come to know how wonderful he is, one question still remains: What exactly does Glenn do for a living?
Glenn Thore established a career in printing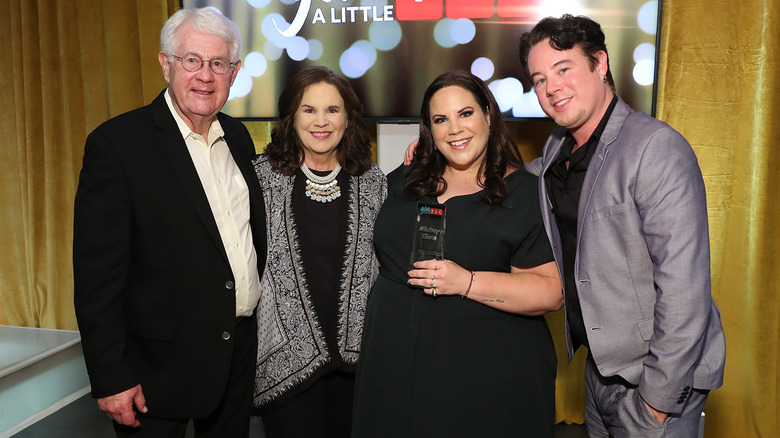 Cindy Ord/Getty Images
Glenn Thore has built quite a career in printing. According to his LinkedIn, he graduated with a BA in History & Political Science from Guilford College in 1973, then honed in on the print industry, building his way up to vice president of manufacturing at L&E Packaging, Inc. in 1981. According to Bloomberg, the company prints hang tags and labels for clothing and Glenn worked there for more than 21 years. He then took a job as the vice president and general manager of PBM Graphics Greensboro Division in 2003, followed by a gig as account manager at Hutchison Allgood in 2010. After that, he jumped to Graphic Visual Solutions as an account manager in 2012 before settling down again, this time as executive vice president and general manager at Millennium Print Group in 2014. The company handles all aspects of printing — from color-proofing to die-cutting and fulfillment — and despite being in his 70s, Glenn is still working there part-time.
His potential retirement was even a storyline on Season 10 of "My Big Fat Fabulous Life," as he mulled over the idea of stepping back — but only slightly — and going into the office three days a week, while spending the rest of his time caring for his wife. In the end, that's what he decided on, with Whitney Way Thore confirming on Instagram in June 2022 that she was heading to his "(semi) retirement party."
Glenn Thore also slayed a second career
In addition to filming for "My Big Fat Fabulous Life" and crushing his day job in the print industry, Glenn Thore has also excelled at a second career: being the perfect husband and father. Fans of "My Big Fat Fabulous Life" will know well that Glenn didn't leave Barbara "Babs" Thore's side as she battled the cerebral amyloid angiopathy which eventually took her life on December 7, 2022. As Whitney Way Thore documented in countless sweet clips on Instagram, Glenn was there for his wife until the very end, whether it was surprising Babs with a 76th birthday party or moving in with her at Abbotswood. Indeed, the moment Babs was able to leave the hospital for the retirement community, Glenn moved in with her. Whitney even called them out for being peak couple goals (we agree!) as she shared a snap of her parents holding hands and lying next to each other the moment Babs arrived at Abbotswood.
What's more, Glenn is also an incredible dad. "Growing up, he not only attended every single game, performance, recital, etc., but he coached my brother and me in soccer and was involved in every aspect of our lives," Whitney wrote on Instagram in honor of his 77th birthday in 2023. "In almost 40 years, he's never let me down." Adding that she hopes to one day find a love like her parents', she gushed, "To this day, my daddy is my coach, my teacher, my hero, and my friend."