Is CNN's Kaitlan Collins In A Relationship?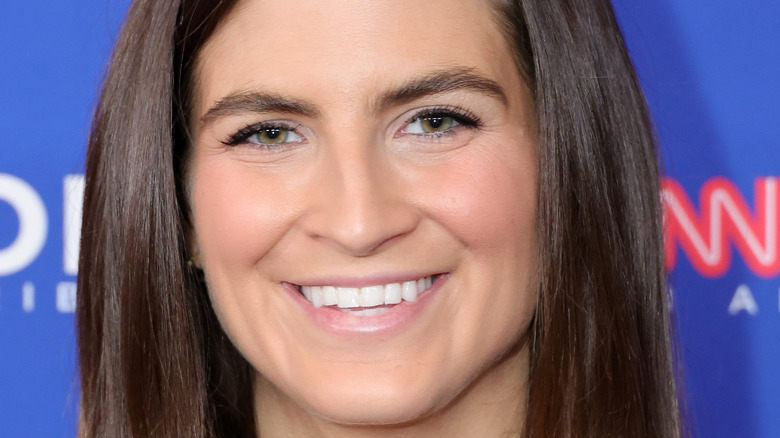 Michael Loccisano/Getty Images
Kaitlan Collins has been at the top of her game for years and shows no signs of slowing down anytime soon. The CNN anchor started her career as an entertainment reporter for the conservative news outlet The Daily Caller in 2014. "I didn't even know what The Daily Caller was. But I needed a job... and you have to start somewhere," she explained to InStyle.
From writing celebrity gossip, Collins was promoted to cover the 2016 presidential elections and was named a White House correspondent for the website in 2017. She held the post for several months before joining CNN's White House team during the summer. Fast forward to 2021, and the Alabama native is now the network's youngest White House chief correspondent at age 28. "I think that the best way to earn the respect of your colleagues — not just within your own team but within the entire White House press corps — is to be well-read on what's going on and to have good reporting," she told Forbes. "I think that's what I tried to do as soon as I joined the team, and I really just hit the ground running."
Now, Collins serves as co-anchor of "CNN This Morning" alongside her peers Don Lemon and Poppy Harlow. And as one of the most influential media personalities of today, people are naturally curious to know more about the personal life of the renowned journalist, including, first and foremost, her love life. Is Collins currently in a relationship? Let's take a look.
Kaitlan Collins dated politician and pharmacist Will Douglas
Although Kaitlan Collins is known to keep her romantic life exceptionally private, the CNN anchor was said to be in a long-term relationship with Texas-based pharmacist and conservative politician Will Douglas. The two started dating sometime in 2015, while Collins was still with The Daily Caller, but seemed to have parted ways after about two years as a couple. While not much is known about their romance — including details of how they met — both Collins and Douglas frequently shared photos of each other on social media during their time together. In September 2015, Douglas posted a snap of himself and Collins while attending a Garth Brooks concert in Texas. "When you and bae go to a @garthbrooks concert and stand on a manhole cover and also don't make it on the kiss cam," he captioned the post on Instagram. 
However, Collins has since removed all traces of their relationship on her Instagram page and has severed ties with Douglas on social media — leading many to assume that the two have indeed separated. Since her relationship with the politician, the "This Morning" broadcaster has seemingly remained single and is not known to be dating anyone — at least for the moment.
More details about Kaitlan Collins' personal life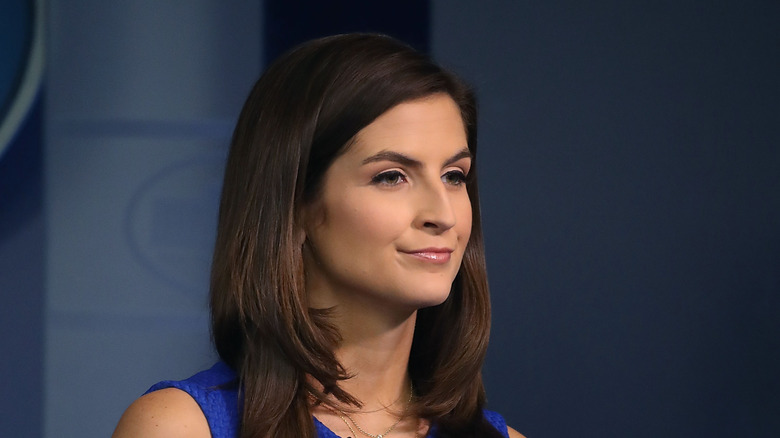 Mark Wilson/Getty Images
Kaitlan Collins was born on April 7, 1992, in the famously conservative state of Alabama (Prattville, to be exact.) It's easy to assume that Collins grew up in a political household, but in her interview with InStyle in 2021, the CNN anchor said it was actually quite the opposite. "I had a really apolitical upbringing," she said. "My parents watched local news, but they didn't watch anything political. I think the most national news show that we watched was 'The Today Show.'" Collins said it was only after she went to study at the University of Alabama that she started to really care about politics. She was majoring in chemistry at that time but soon shifted to journalism. "[I remember thinking], I've always been a big reader, I like to write, maybe I should try my hand at this."
After graduation, she moved to D.C., Washington, and worked for the entertainment beat of The Daily Caller despite wanting to write about politics. "That wasn't really a long-term sustainable solution for me," she said of being an entertainment reporter. But not only did Collins move on to cover the important stuff, but she also rose up to the ranks when she became a White House correspondent for CNN in 2017. It wasn't a walk in the park, especially in the beginning, but Collins delivered. "I love reporting, and obviously covering the White House was my pride and joy," she said. "I loved doing it. I truly enjoyed doing it."