RHONJ: Did Melissa Gorga Ever Find Her Long Lost Sister?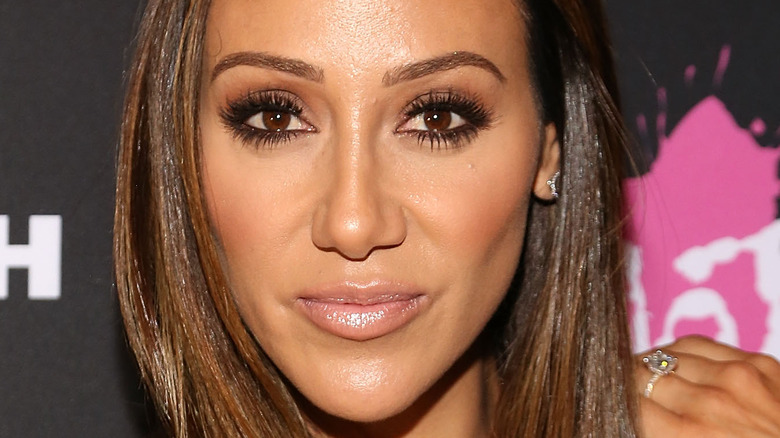 Manny Carabel/Getty Images
"Real Housewives of New Jersey" has never shied away from outrageous family drama, especially when it comes to sisters-in-law, Melissa Gorga and Teresa Giudice. That said, one thing most viewers probably didn't expect in Season 9 was the possibility that Gorga had a long-lost sister. 
To recap, a 2018 episode of "RHONJ" saw Gorga reveal that she'd sat down with a medium, who gave her some pretty shocking news: She may (or may not) have a long-lost half-sister through her late father. The boutique owner said the thing that made her believe there may be some truth to the story was the memory of an unknown woman at her father's funeral. According to Gorga, the woman in question had been inconsolable, despite not being known by the family. Decades later, she connected the dots.
Granted, Gorga's mother, Donna Marco, wasn't entirely convinced there was truth to the story — and neither were some viewers. Case in point: Two years after Gorga shared the possibility of a long-lost sister with the world, a fan-submitted question to the Season 10 reunion suggested it had been a lie. But Gorga doubled down, saying she had seen a medium and taken steps to follow up on it. So, did she find anyone? 
Melissa Gorga never found her long-lost sister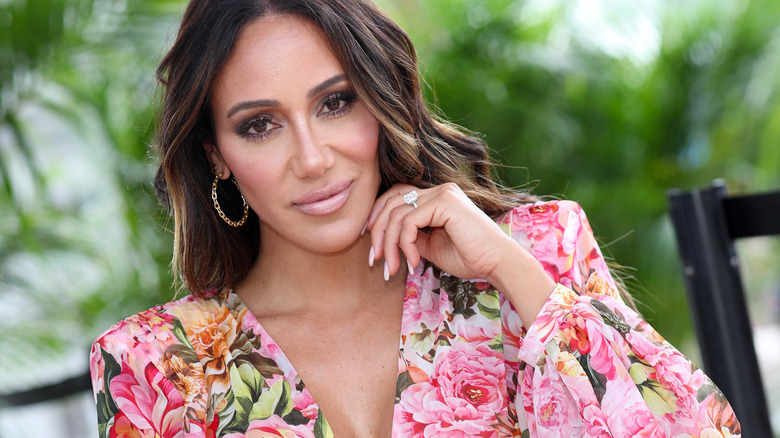 Manny Carabel/Getty Images
Unfortunately for anyone hoping to see a family reunion on "Real Housewives of New Jersey," Melissa Gorga has never found the long-lost sister her medium spoke of. However, it certainly hasn't been for lack of trying on the "RHONJ" star's part. 
Speaking to Bravo's "The Daily Dish" podcast between Season 9 reunion episodes, Gorga shared that she had taken steps to see if she had an extra sibling. The reality star shared that she went through the DNA testing service 23 and Me but hadn't heard of any matches at the time of the interview. But, she also shared that was as far as she was willing to go. "I feel like if it's meant to be, and this girl is out there ... and she has an inkling that my father is her father, she'll do it. She'll do the test, and I'll find her," she explained. 
Naturally, not everyone was a fan of Gorga's "Que Sera, Sera" approach, and some "RHONJ" fans have even taken to Reddit to theorize that the whole thing may have been a paid partnership with 23 and Me all along. While that might be a stretch, we also haven't heard anything more about Gorga's long-lost sister since 2019. 
But she's is super close with the sisters she grew up with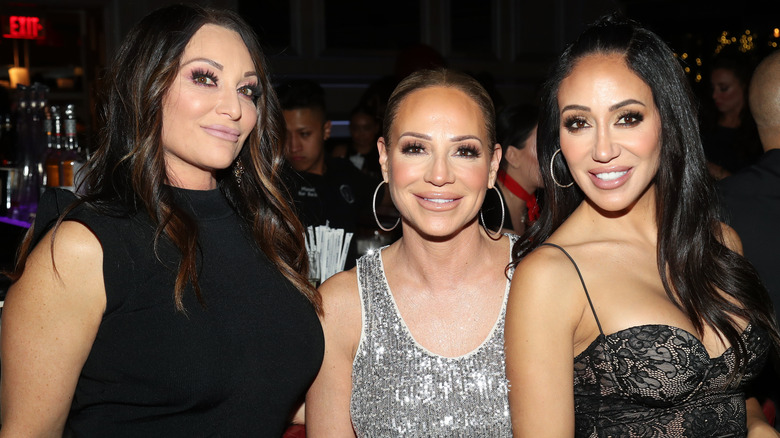 Manny Carabel/Getty Images
Melissa Gorga might not have found her long-lost sister, but she's already got a close bond with the two sisters she grew up with, Lysa Simpson and Kim Marco Pirrella. 
As longtime fans of the "Real Housewives of New Jersey" may remember, Simpson and Pirrella have previously appeared on the show, and of course, they were present when Gorga broke the news that they might have a half-sister. Bravo asked the two about their sister's long-running spot on the show, and it's safe to say they were all for it. However, that doesn't mean they hadn't felt a certain way when their younger sister was involved in drama. Simpson pointed out that — especially at the beginning of her tenure — she felt incredibly "overprotective." Pirrella agreed, joking, "We wanted to kill everybody." That said, both gushed over how impressed they were as time passed. Several years later, at the premiere of "RHONJ" Season 13, both sisters were by her side, and Gorga gave them a shoutout on Instagram. "I am blessed in so many ways. I recognize that," she wrote. 
Gorga may have another sister out there, and she'd love to meet her if possible. However, even if that never happens — and even if the medium got something wrong — this "RHONJ" star is balling in the sister department as is.