Gizelle Bryant And Candiace Dillard Bassett's Feud (& The Chris Rumors) Explained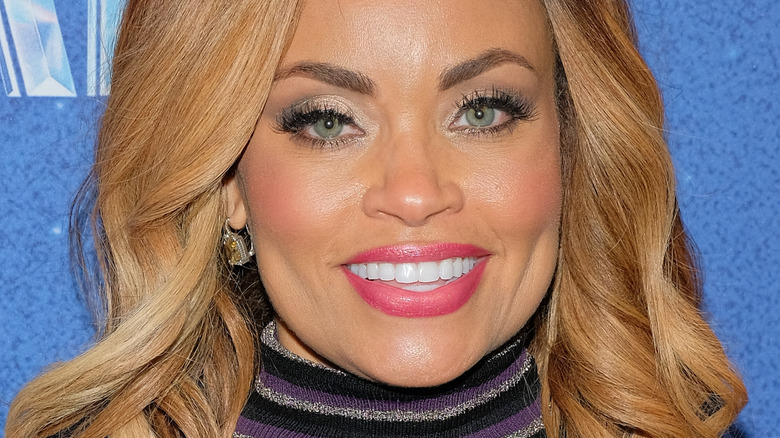 Matthew Eisman/Getty Images
The stars of "The Real Housewives of Potomac" bicker with each other so much that it's hard to keep up with who is feuding with whom. Season 7 ended on a dramatic note, with a surprising rift between Candiace Dillard Bassett and Gizelle Bryant. Since joining the cast in Season 3, Bassett's outspoken nature and unwillingness to back down from a fight has landed her in plenty of hot water.
During "RHOP" Season 5, Bassett's feud with Monique Samuels turned physical when the two former friends started bickering at a bar. Samuels grabbed Bassett by the hair and slammed her into a table. Production had to step in and stop Samuels from going after Bassett further and she left the show after that season. The cast was divided into Team Candiace and Team Monique, but Bryant was fully on Bassett's side. Bryant seemed to look out for her younger cast mate, despite Bassett being in the middle of many spats throughout the seasons. But, during Season 7, Bryant shared a tidbit about Bassett's husband that ultimately ended their friendship.
Gizelle Bryant said Chris Bassett made her feel uncomfortable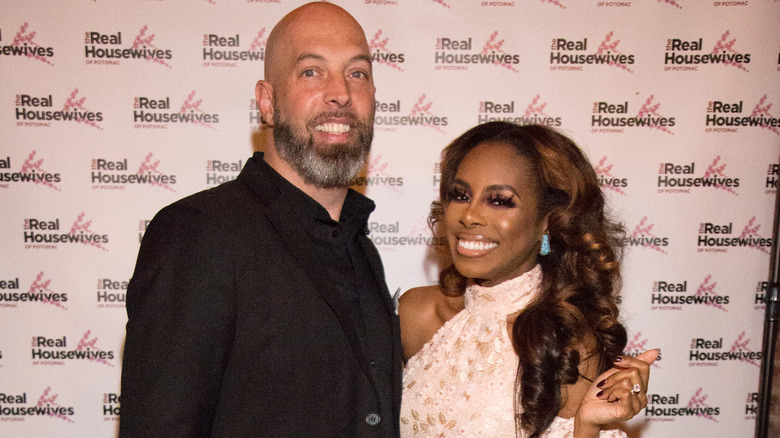 Brian Stukes/Getty Images
The "Real Housewives" rule is to never go after the husband, but Gizelle Bryant did just that with Candiace Dillard Bassett. During an episode of "The Real Housewives of Potomac" Season 7, Bryant spoke to her BFF Robyn Dixon about an alleged moment she had with Chris Bassett after the Season 6 reunion that made her feel "completely uncomfortable." According to Bryant, Chris invited himself into her dressing room and closed the door to have a private conversation with the reality star. "Many a married man have tried me and I felt like he was trying to see if I was with it. I was complaining about his wife, so he was letting me know he was unhappy ... He's a sneaky link."
When the incident was mentioned to Candiace, she was naturally incensed and demanded to speak to a producer. "If it's going to be about maligning my f***ing husband, you don't want me here," she explained, adding that Ashley Darby's husband, Michael, was known for grabbing people's behinds. Bryant stood by her comments and stated during a confessional, "If he's doing things that are making people feel uncomfortable and nobody says anything to him, he's going to continue to do it." Following the accusations, both Candiace and Chris took to social media to slam Bryant for acting like a "victim."
Candiace Dillard Bassett accused Gizelle Bryant of playing it up for TV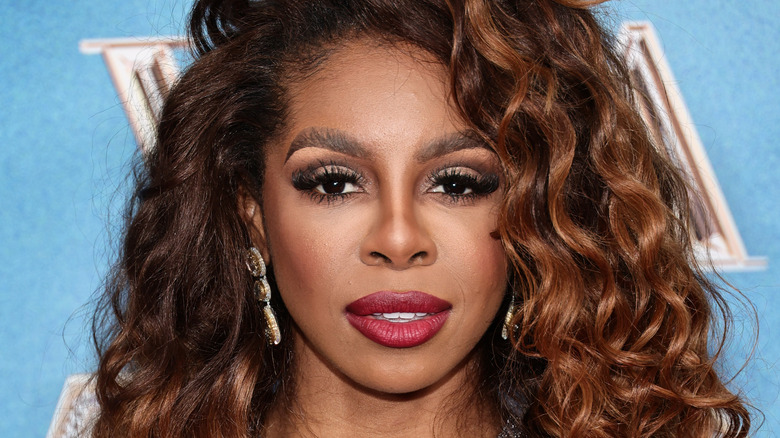 Jamie Mccarthy/Getty Images
After watching Gizelle Bryant's accusations against her husband Chris Bassett play out on-screen, Canidace Dillard Bassett shot back at her co-star on Twitter. While first acknowledging that she supports women and the #MeToo movement, Candiace then wrote, "It's why the most appalling part about this episode and those that will play after is watching a feral gutter snipe attempt to upend and dismantle these pillars that women have worked so hard to establish...all in the name of...what? All in the name of...entertainment?" The "RHOP" star then stated Bryant was "not a victim" and shaded her parenting skills by tweeting that she was setting a bad example for her daughters.
Chris slammed Bryant with his own tweet, "i am now fully convinced these women were bored as f***....got nothing going on, and just had to make up some bulls***. in NO WAY do i believe production had anything to do with this....just some miserable a** women on their own."
The drama between the two housewives (and a husband) ended their friendship, but Bryant doesn't regret voicing her accusations. "Candiace wants to always be a victim. We're no longer friends, so I don't feel like I need to hold back anything anymore," she told Today. Bryant teased that the incident will be brought up again on "The Real Housewives Ultimate Girls Trip" Season 3, but unfortunately, their friendship remains fractured.