How Much Did Janet Jackson Walk Away With In Her Divorce From Wissam Al Mana?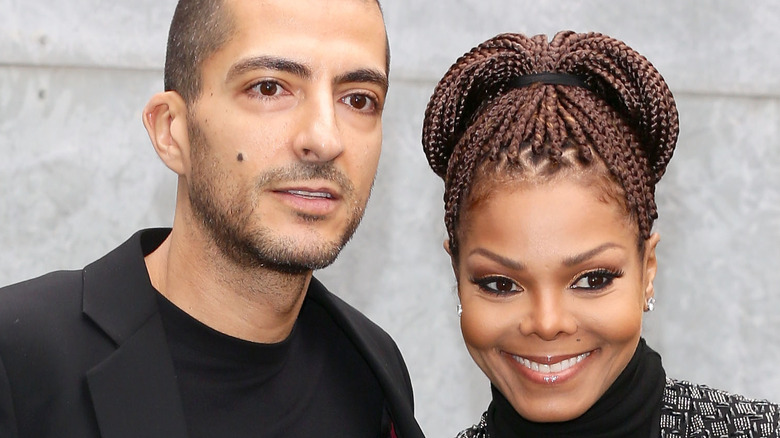 Vittorio Zunino Celotto/Getty Images
Legendary pop star Janet Jackson has been married thrice, but none of her previous marriages were as controversial as her relationship (and subsequent split) with Qatari billionaire Wissam Al Mana.
The two reportedly met in April 2010 at a hotel opening in Dubai and started dating that same year. At the time, Al Mana was head over heels for the singer, telling VMAN magazine that she wasn't just "dating" material but "my girlfriend" and that she was a "very special and talented woman who never ceases to amaze me." The two tied the knot in 2012, with Jackson confirming that they "married in a quiet, private, and beautiful ceremony." In 2016, Jackson delayed her tour as she and Al Mana had plans to start a family. Sure enough, it was later reported that they were expecting.
Come January 2017, and the two welcomed their son, Eissa, but three months later, Jackson and Al Mana announced their split. A source told Page Six that Al Mana had "become too controlling," with the businessman apparently having a say in what Jackson wore and how she performed her shows. To make matters more complicated, the two reportedly had clashing views on how to raise their child. And while most divorces can be ironed out in court, there's another layer that made their split more complex: money.
Did Janet Jackson take home hundreds of millions following her divorce?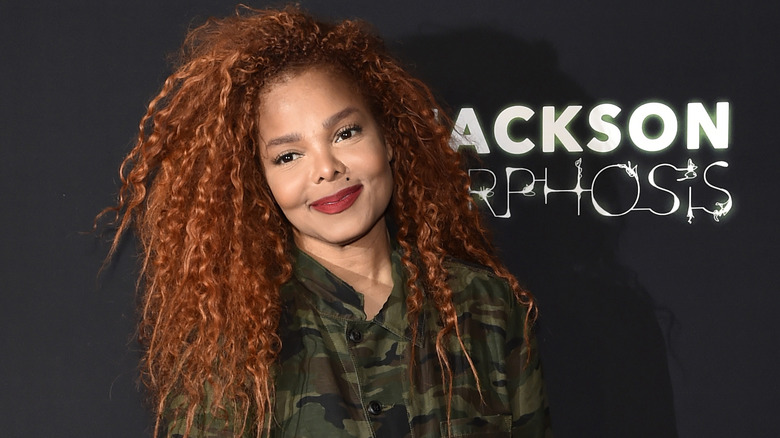 David Becker/Getty Images
While most of us would love to have an overwhelming amount of money in the bank, it can complicate matters of marriage and divorce. Page Six reported that at the time of Janet Jackson and Wassim Al Mana's separation, Jackson was worth $250 million. But Al Mana? At the time, he is estimated to be worth a whopping $1 billion thanks to his portfolio of businesses that reportedly included real estate, cars, retail, and more.
According to The New York Post, Jackson and Al Mana had an iron-clad prenuptial agreement entitling the singer to a hefty payout. Under their agreed-upon terms, she would receive $100 million if they remained married for five years and another $100 million if they had a child. Jackson and Al Mana were married for a little over five years at the time of their split and shared one son.
Some accused Jackson of being after Al Mana's money, but those close to the singer jumped to her defense. "Even if there was a possibility that my friend could make 500 mil off of having a child," wrote Jackson's creative director Gil Duldulao in a since-deleted Instagram post. "She would never accept a pay out or want a pay out. That's the human being I know." Meanwhile, a security guard working for the Jackson family maintained that the split was never about the cash. "She loves to be in control," they said. "She ceded that control [in marriage] and she was not happy about it."
What went wrong between Janet Jackson and Wissam Al Mana?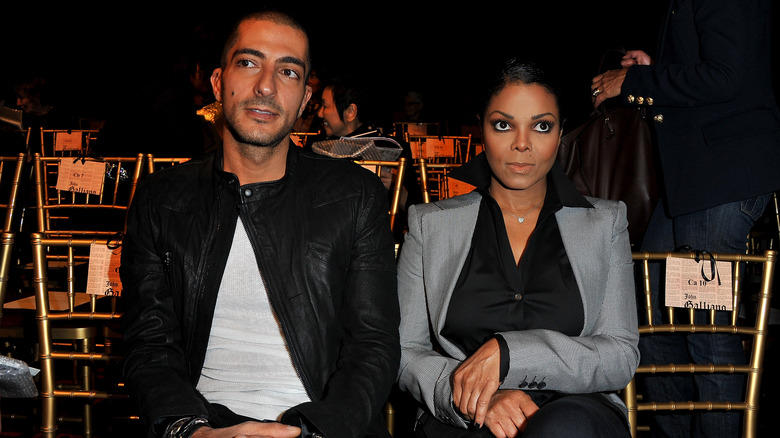 Pascal Le Segretain/Getty Images
The exact amount that Janet Jackson received in her divorce settlement with Wissam Al Mana isn't known. However, sources close to the situation told People that the couple had significant differences in raising their child, which played a big role in their split.
"Their cultural differences, that also ended their marriage, are tricky to work around," they explained. "They have very different ideas about how to raise Eissa. Janet has expressed frustration about this in the past." Furthermore, Jackson was allegedly concerned with Al Mana's parenting style, with a source telling ET the billionaire was "verbally abusive." At one point, Jackson reportedly had to call authorities to check on the welfare of her son while he was under Al Mana's watch. The source added that when they were married, Janet "lived a life where she felt controlled at every moment" and she didn't want her son "growing up with the same feelings."
On the flip side, while Jackson remained mum about her feelings for Al Mana, the businessman penned her a short letter on his website after they parted ways. "To the most beautiful person in the world, thank you for your divine love, your eternal support and for being my best friend," he wrote. "I love you so much, inshallah we will be together in the Great Forever x."