Madonna Thanks Late Brother Anthony Ciccone Despite Their Rocky Past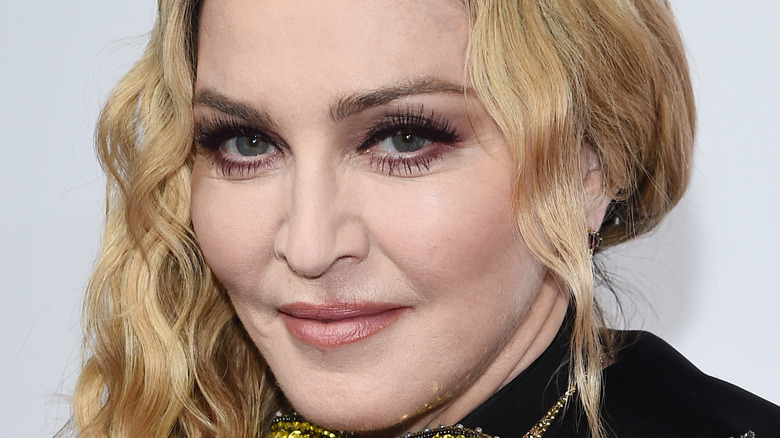 Ilya S. Savenok/Getty Images
The following article contains mentions of substance abuse.
Madonna and her late brother, Anthony Ciccone (who died on February 24 at age 66) had a publicly documented history of estrangement. Ciccone's years of struggling with alcoholism left him reportedly homeless and living under a bridge at one point. In 2011, Ciccone publicly blasted the pop icon for neglecting him during that time. As he claimed to the Daily Mail, he and Madonna "never loved each other," with the billionaire supposedly living "in her own world" and indifferent to whether Ciccone was "dead or alive." 
Despite Ciccone's remarks about his famous sister, the "Vogue" singer reportedly didn't feel the same about him. "Madonna helped to support her brother when he would accept that support," an inside source told Page Six recently. "During his final months, he was in contact with family and Madonna." According to the source, Ciccone decided, of his own volition, to reject help from his rehab facility. "It was clear he was ready to move on," they said.
Anthony and Madonna's brother-in-law, Joe Henry — who's married to their sister, Melanie Ciccone — announced the former's death in a February 26 Instagram post. "Anthony was a complex character... we tangled in moments, as true brothers can," Henry reflected. "But I loved him, and understood him better than I was sometimes willing to let on... Trouble fades; and family remains."
Following Henry's touching tribute, Madonna has now also broken her silence over Anthony's death.
Madonna pays public tribute for first time to her late brother
In an Instagram Story on February 27, Madonna celebrated all the things her late brother, Anthony Ciccone, introduced to her as a child. With Ciccone her senior by two years, Madge penned, on a black-and-white photo of them and several smiling friends, that he "planted many important seeds" in her life. "Thank you for blowing my mind as a young girl," she wrote, rattling off a litany of artists and philosophical influences, such as Miles Davis, Buddhism, Charles Bukowski, and Jack Kerouac, that Ciccone opened her eyes to. According to the singer, her late brother also helped nurture her "expansive" and "outside the box" thinking. 
Madonna and Ciccone were seemingly making amends with one another toward the end of his life. The "Express Yourself" singer was reportedly paying his rehab facility bills in Michigan up until his death. Reportedly, Ciccone — who has been with the rehab center for a while — removed his feeding and breathing tubes two days before he died. Having lost a great deal of weight throughout his treatment, Ciccone reportedly removed them knowing it would result in his death.

If you or anyone you know needs help with addiction issues, help is available. Visit the Substance Abuse and Mental Health Services Administration website or contact SAMHSA's National Helpline at 1-800-662-HELP (4357).