The Story Behind Rob Lowe's Disastrous 1989 Oscars Performance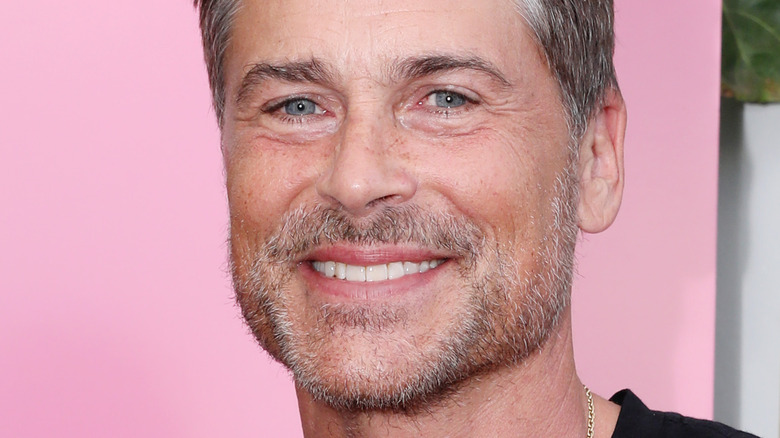 Anna Webber/Getty Images
Airing award shows live increases the chances of things going wrong. And while things often go off without a hitch — especially when Kelly Clarkson is hosting — sometimes, the complete opposite occurs. For example, Ariana Debose attempted to recreate her 2022 Tony's magic at this year's British Academy Film Awards but left people wondering just who choreographed her odd rap number. Of course, Kanye West storming the stage during Taylor Swift's first MTV Video Music Awards win definitely comes toward the top of the list for unpredictable moments. 
And while any award show can go off the rails, the Oscars has a rather long history of disastrous moments. Just think of the 2022 ceremony when Will Smith slapped Chris Rock, resulting in a 10-year ban and a permanent dark cloud over his first-ever Oscar win. Or when, back in 2014, John Travolta introduced Idina Menzel as Adele Dazeem. One of the cringiest moments of all time, however, occurred at the 1989 Oscars. This particular year, the Oscars ceremony trudged forward without a host in tow, which was definitely not the smartest idea in hindsight. What was even worse, however, was the decision to open the show with a bizarre 11-minute medley featuring a star-struck Snow White, a young Lowe, and star-covered dancers who sang and danced along to cheesy music. To this day, Lowe's opening is still regarded as a particularly low moment in Oscar history.
However, the story behind the infamous moment is rather interesting. 
The Oscar performance warranted a strongly worded letter
Today, a cringe award show opening will probably lead to a slew of memes on Twitter. However, Rob Lowe suffered a far worse fate. His opening was such a monumental failure that a group of Hollywood bigwigs wrote a formal letter to express their disappointment about the show. "The 61st Academy Awards show was an embarrassment to both the Academy and the entire motion picture industry," read the letter (via Fox News). "It is neither fitting nor acceptable that the best work in motion pictures be acknowledged in such a demeaning fashion." 
Disney was also so up in arms over the decision to use Snow White without permission that they sued them. Ultimately, the studio dropped the lawsuit after the Academy apologized. ″The academy sincerely apologizes to Disney for the unauthorized use of Disney's copyrighted Snow White character and for unintentionally creating the impression that Disney had participated in or sanctioned the opening production number on the Academy Awards telecast," read the Academy's statement (via AP News).
Fortunately, Lowe has since been able to find the humor in the situation. "It's fitting and proper that we continue to honor the dark and tragic event that befell our nation 30 years later," Lowe joked during an interview with The New York Times. "I'm particularly looking forward to the candlelight vigils," he added.
The infamous Oscar opening tanked Allan Carr's career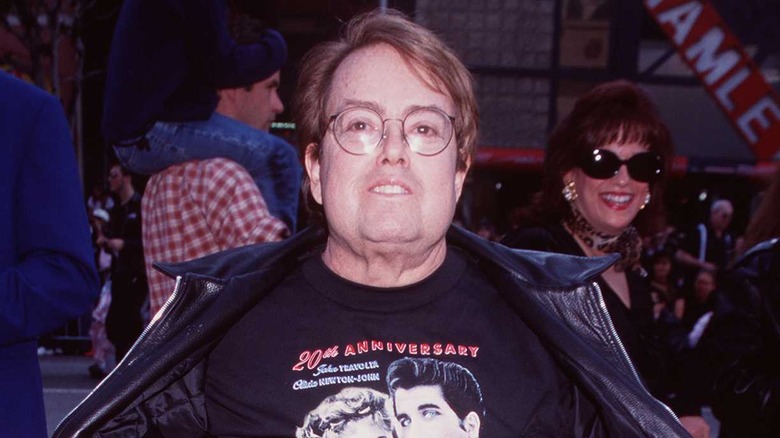 Brenda Chase/Getty Images
Before the 1989 Oscars, Allan Carr was the well-known, somewhat eccentric producer responsible for writing and producing "Grease," in addition to other notable projects. However, his career eventually stalled. As Meta Flix reports, he hoped that producing the Oscars ceremony would help jump-start his career in a fresh direction. Unfortunately, it only kickstarted his downfall. After the poorly-received musical number, Carr failed to maintain his former fame and ultimately stopped working in Hollywood. 
Ironically, Carr did implement long-lasting changes to the Oscars which can still be felt today. According to Los Angeles Magazine, Carr introduced the concept of the red carpet pre-show and the now-famous line, "The Oscar Goes to ... " However, Carr's strides weren't enough to overshadow the bizarre musical number, which would sully his reputation. Even worse, Carr's life came to a rather tragic close a decade later. On June 30, 1999, People reported that Carr — who'd been dealing with a host of health issues — succumbed to cancer at the age of 62.