Emma Heming Willis Embraces Expert Help After Husband Bruce's FTD Diagnosis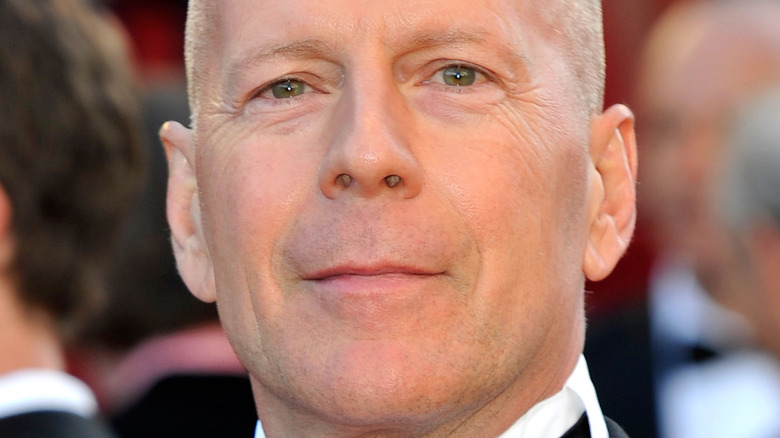 Gareth Cattermole/Getty Images
Bruce Willis has retired from acting after being diagnosed with aphasia. The "Die Hard" star's family shared the news in a candid Instagram caption in March 2022, letting fans know that the condition had been "impacting his cognitive abilities." As the next eleven months went by, the Willis family seemed completely focused on supporting Bruce as they all adjusted to their new normal. While his wife, Emma Heming Willis, and some of his kids have shared photos and videos of him, Willis no longer has a social media presence of his own — and he hasn't been out in public much, either. 
In February 2023, Willis' family returned to Instagram to share another update on his health. "Since we announced Bruce's diagnosis of aphasia in spring 2022, Bruce's condition has progressed and we now have a more specific diagnosis: frontotemporal dementia (known as FTD)," the family shared. "Unfortunately, challenges with communication are just one symptom of the disease Bruce faces. While this is painful, it is a relief to finally have a clear diagnosis," they added.
Undoubtedly experiencing a whirlwind of emotions, the whole family has been learning how to adapt as well as provide the best possible care for Bruce. And while there are different ways that people can cope with this sort of news, Bruce's wife sought some help from an expert. 
Emma Heming Willis was praised for being a 'remarkable' caregiver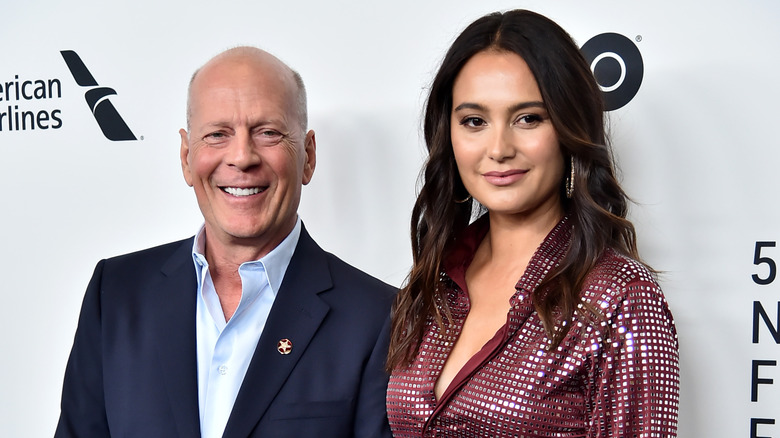 Theo Wargo/Getty Images
Emma Heming Willis has been working with a dementia specialist named Teepa Snow to get educated about the disease and to learn how to support her husband during this challenging time in his life. On February 28, Emma shared a picture of herself with Snow on Instagram and thanked her for helping her "add to my dementia care toolbox." In the comments section of the post, Snow praised Emma for her dedication to her husband and to continuing to grow and change as Bruce's needs do. "[Emma] has done an absolutely remarkable job of providing the right support for Bruce as his abilities have changed and created a place space and life that continues to provide him with what he needs to live well," Snow wrote. She went on to credit the whole Willis family "for their very very hard work and dedication."
Bruce and Emma have been married since 2009 and have two daughters together. He also shares three older daughters with his ex-wife Demi Moore, whom he was married to from 1987 through 2000. The families live very blended lives and are all working together to ensure that the rest of Bruce's life is comfortable and filled with love. Although frontotemporal dementia is not terminal, patients can experience a wide range of complications and may eventually require round-the-clock care.