NBC Officially Determines That Matt Lauer 'Engaged In Inappropriate Sexual Behavior'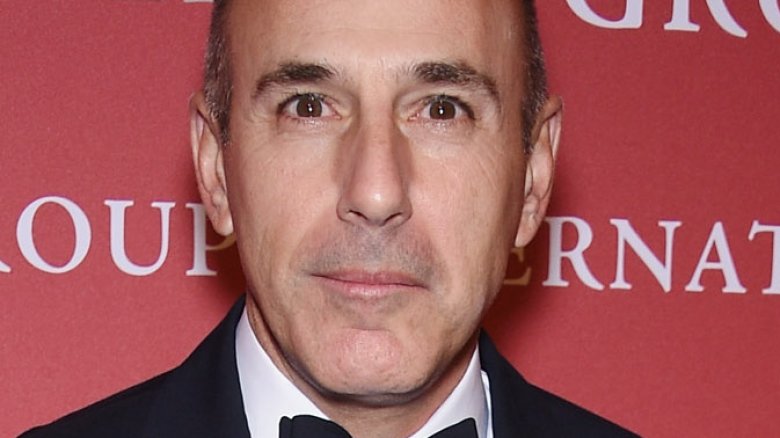 Getty Images
NBC has concluded its investigation into former employee Matt Lauer's workplace behavior.
BuzzFeed News reports that NBCUniversal ended its internal investigation into Lauer following allegations that the former Today show co-anchor had sexually harassed female colleagues. According to NBC's report, the network "found credible" claims from four women who'd spoken out against Lauer. However, NBC also determined that there was "no evidence" that company management had known about Lauer's alleged behavior.
The four women mentioned "confirmed that they did not tell their direct manager or anyone else in a position of authority about their sexual encounters with Lauer," though one woman did inform a superior about Lauer having had touched her thigh in the years before her alleged sexual encounter with him. At the time, she and her manager decided that she should not be assigned to travel with Lauer.
It's worth noting that the investigation into Lauer was led by NBCU general counsel Kim Harris and included about 70 interviews with current and former company employees, as well as more than 30 focus groups with 262 current employees, as noted by People magazine.
Ultimately, the investigation also determined that there was no "widespread or systemic pattern of behavior that violates company policy or a culture of harassment in the News Division."
As Nicki Swift previously reported, Lauer was fired from NBC News in late November 2017, following a "detailed complaint from a colleague about inappropriate sexual behavior in the workplace."
Lauer later addressed the allegations made against him, stating, "There are no words to express my sorrow and regret for the pain I have caused others by words and actions. To the people I have hurt, I am truly sorry."
He continued, "As I am writing this I realize the depth of the damage and disappoint I have left behind at home and at NBC. Some of what is being said about me is untrue or mischaracterized, but there is enough truth in these stories to make me feel embarrassed and ashamed," adding, "I regret that my shame is now shared by the people I cherish deeply."