FKA Twigs Reveals She Underwent Secret Surgery To Remove Tumors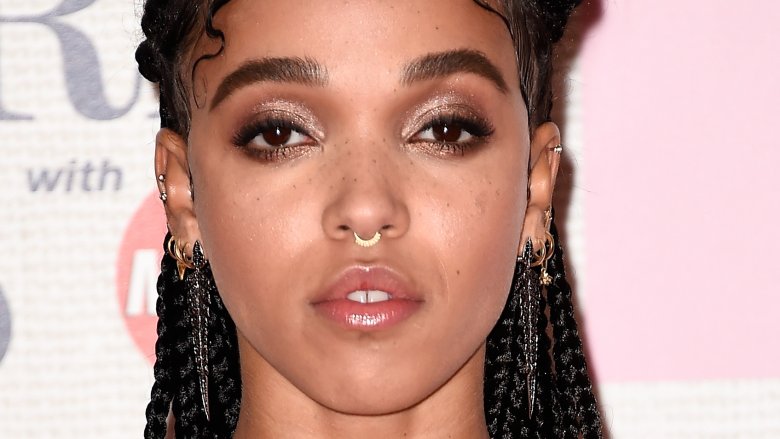 Getty Images
FKA Twigs just shared that she'd experienced a major health scare in 2017.
On Wednesday, May 9, 2018, the singer took to Instagram to reveal that she'd had laparoscopic surgery back in December to remove six fibroid tumors from her uterus. "Dear friends," Twigs began. "I am a very private person as u all know and I have gone back and forth in my mind whether to share that this year I have been recovering from laparoscopic surgery to remove 6 fibroid tumours from my uterus. the tumours were pretty huge, the size of 2 cooking apples 🍎 🍎, 3 kiwis 🥝 🥝 🥝 and a couple of 🍓🍓."
Twigs continued, "A fruit bowl of pain everyday," noting that a nurse had compared her weight and size as a result of the tumors to that of a woman six months pregnant. Describing the pain as "excruciating," Twigs admitted to having doubts that her body would ever feel better. The singer shared that, "despite lots of love from friends and family," she felt "really alone" before having the surgery, adding that her "confidence as a woman was knocked."
According to the American Pregnancy Association, fibroid tumors are "usually undetected non-cancerous masses that grow in the uterus." Their site notes that it's common for women to have multiple fibroids of differing sizes at once. There is no definite cause to the development of fibroid tumors, though their growth is thought to be related to estrogen.
Fortunately, Twigs is now in better health and she's dancing again, as evidenced by the video she posted on Instagram with her surgery announcement. "Thank you precious body for healing, thank you for reminding me to be kind to myself, you are a wonderful thing, now go create and be other once again," Twigs wrote. "I know that a lot of women suffer from fibroid tumours and I just wanted to say after my experience that you are amazing warriors and that you are not alone. you can get through this."
We're glad Twigs is on the mend and is feeling like her old self once again.