Here's Why Andrea Denver Left The Summer House Cast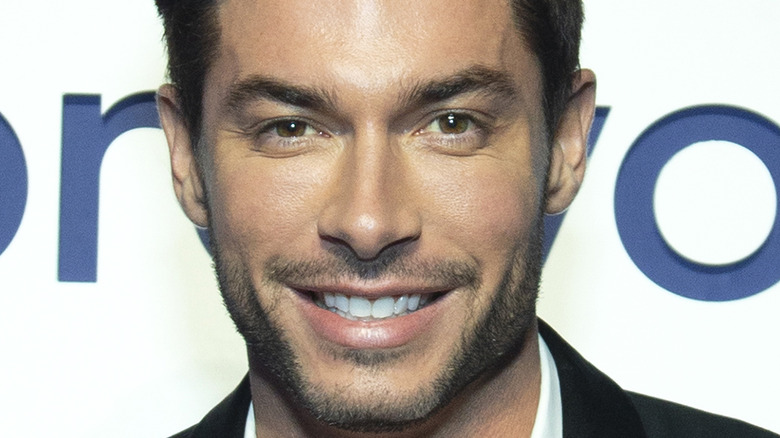 Santiago Felipe/Getty Images
Andrea Denver made his debut on the reality television show "Winter House" Season 1 and quickly won the hearts of fans and castmates alike. His charming Italian accent had a strong ability to woo Paige DeSorbo, and his habit of bringing her coffee in bed every morning only added to his appeal. Denver went on to star in "Summer House" Season 6, and he and DeSorbo continued their flirtation. However, DeSorbo was torn between him and her "Southern Charm" crush, Craig Conover. Ultimately, she chose Conover over the fashion model, and the two have been together since.
However, Denver didn't take the rejection to heart. During Season 6, he broke down during an Italian-themed dinner and revealed that he was heartbroken over an ex-girlfriend. Denver decided to take a break from filming "Winter House" Season 2 to work on his relationship with his reignited flame, Lexi Sundin. Ahead of "Summer House" Season 7, rumors began swirling about a potential cast shakeup. And sure enough, Denver confirmed to fans that he would not be returning to the show — and he has a good reason why.
Andrea Denver is focusing on his clothing brand
Andrea Denver may be missing from the cast of "Summer House" Season 7, but he has kept busy with other business endeavors. The former reality television star told Us Weekly he would be "taking a step back" from starring on the small screen to work on his latest project. "I am focusing on the launch of my clothing brand Son Of Wind, which is an [Italian unisex] streetwear brand designed by myself and one of my childhood best friends Alberto Volpato," he shared. Denver revealed that he and his partner had been hard at work on the brand for a year, with plans to launch in August 2022. "I am sorry that I won't be in the Hamptons with my friends this summer but I am giving all my attention to the brand and I am really excited for it," he added.
In September 2022, Denver shared a first look at his collection on his Instagram account. Posing in a colorful sweater and gray sweatpants, he wrote, "Son of Wind 'Western Collection' FW 2022." Fans who want to get their hands on the sweater can purchase it for a hefty $334 over at their website. Although Denver is not part of the "Summer House" Season 7 cast, fans who miss seeing the handsome model and clothing designer might be in for a treat, as it's possible he could make a cameo.
Andrea Denver says he might appear in Summer House Season 7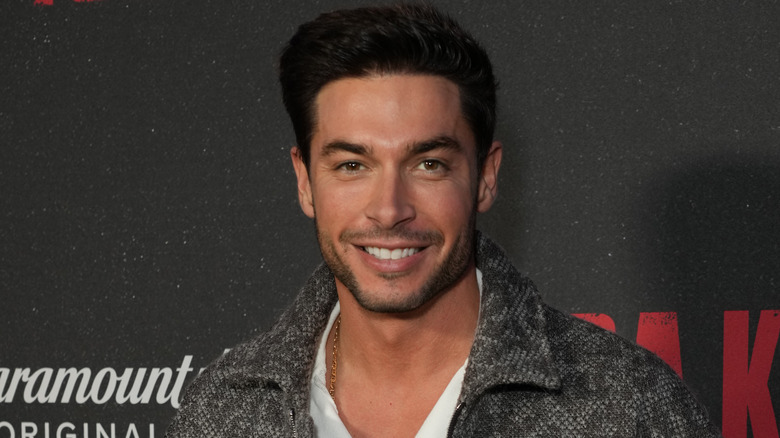 Kevin Mazur/Getty Images
While Andrea Denver may be focusing his attention on his clothing brand, he still found time to visit his "Summer House" castmates. "I'll tell you a little secret: you're not gonna see me there full time but you're still gonna see me. I was still able to go to the Hamptons on a few weekends. It was great because I made a lot of great friends over there," he revealed to E! News. Denver also shared that his girlfriend, Lexi Sundin, may also be making an appearance. "You might see her face show up as well. It's been great, I was really happy to be back a few times."
Although Denver had no plans to return for "Summer House" Season 7, he still made it to BravoCon 2022 in October and hung out with his castmates. "What an amazing weekend...Thank you to everyone who attended BravoCon. I loved meeting and interacting with you all, it was by far the best part of my weekend," he told his followers on Instagram. Since his short stint on the Bravo shows, Denver has become a fan favorite, and we can't wait to see what he brings during his appearance on "Summer House" Season 7.