Summer House Season 7 - Here's What We Can Tell Fans So Far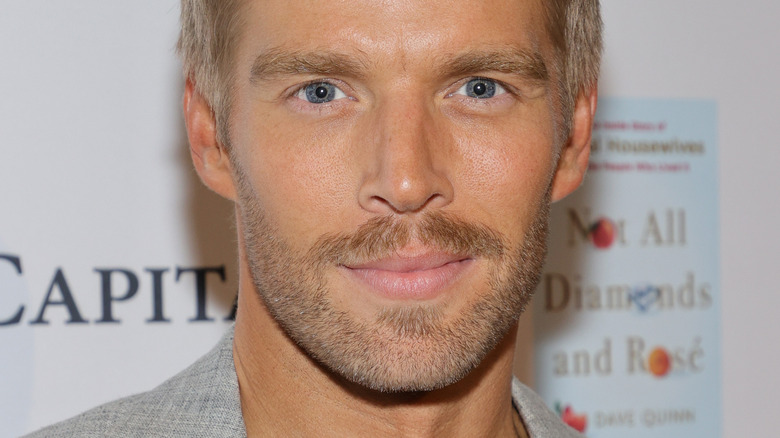 Jamie Mccarthy/Getty Images
"Summer House" fans were delighted back in May 2022 when Bravo confirmed that the show would be returning. At the time of the announcement, the network stayed silent on further details. Since then, cast members have spoken more openly about the show and their present dynamics with their co-stars. So, what do we know about the impending Season 7?
It's worth noting that Bravo's announcement came days before the final reunion episode of "Summer House" Season 6 aired and said reunion happened to be an explosive one. For starters, Ciara Miller and Danielle Olivera finally addressed their simmering tensions, after a heated exchange between Miller and Lindsay Hubbard saw Olivera caught in the middle, with wine thrown at her, per E! News. Though Miller explained that she had considered approaching Olivera to talk things out, she ultimately held back because she didn't think Olivera would care to hear her out. However, that backfired in a pretty epic fashion, because Olivera pointed out that any attempt at an apology would be too little, too late. "Because so much time has gone by, I've developed so much hatred in me for you," she said. It's no surprise, then, that Olivera told Showbiz CheatSheet the thought of working together on Season 7, "Brings me a lot of anxiety." Hint, hint.
So, what can expect from Season 7? Drama, duh. However, our question remains: what else do we know about the season to come? 
Not everyone will be returning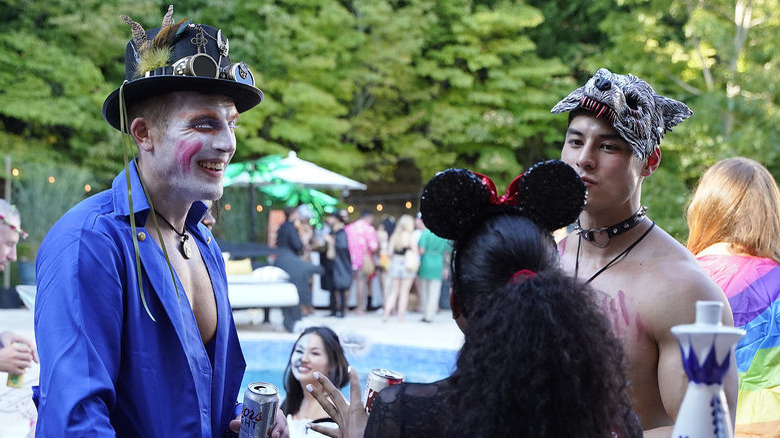 Sean Zanni/Bravo
Unfortunately for fans of the Season 6 "Summer House" cast, while the show may be returning, a number of its stars won't be. 
Back in late June, days before the new Season was expected to start filming, a source told Us Weekly that three of the male cast members — newbies Andrea Denver and Alex Wach, and longtime "Summer House" star, Luke Gulbranson — had not been asked back. Well, kinda. In October, Denver told E! News that he would be in the show, after all — just in a more limited capacity. "You're not gonna see me there full time but you're still gonna see me. I was still able to go to the Hamptons on a few weekends," he explained.
As for the other two, their fates were a little more final. Though Gulbranson has gone on to star in "Winter House," he confirmed via Instagram Live that his time in the Hamptons was up. "I'm actually extremely, extremely bummed I'm not gonna be able to spend the summer with them," he admitted — though he acknowledged that he was grateful for having had the experience in the first place (via Queens of Bravo). Wach also seemed let down by the news. The day before Us Weekly reported that he would not be back, the newbie took to Instagram to share, "I've felt like life has thrown me a curveball straight into my face."
... but those who are have hinted at some awkwardness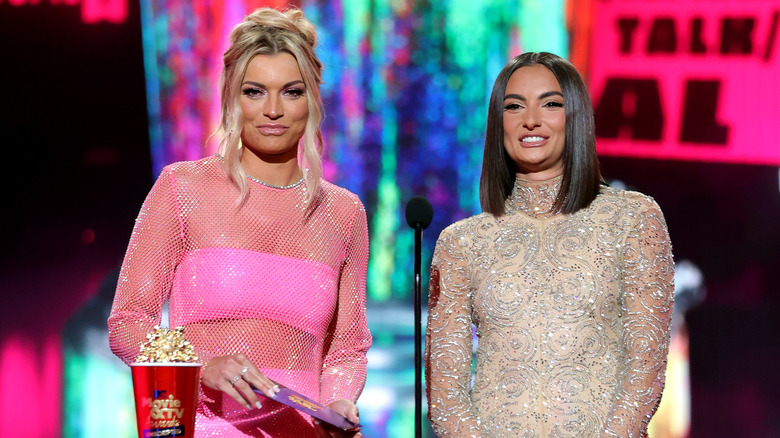 Rich Polk/Getty Images
Sure, not everyone is returning to "Summer House" for Season 7, but don't get it twisted: a smaller cast doesn't mean less drama. In fact, far from it, more than one cast member hinted at awkward dynamics before the cameras even started rolling.
Speaking to ET at this year's MTV Awards, Lindsay Hubbard addressed where she stood with Paige DeSorbo after their super awkward moment at the Season 6 reunion — which, as noted by Bravo's The Daily Dish, saw the latter refuse to make eye contact. "We're about to start filming Season 7, so I think we'll hash it out there, but we haven't really spoken since the reunion," said Hubbard. Granted, this may turn out to be a smaller deal than anticipated, as Hubbard also told Us Weekly that their not speaking wasn't exactly out of the norm: "We don't hang out other than the summers." Likewise, DeSorbo told ET that she didn't necessarily have any beef, and that, at least at the time, "All is well." As for the drama between Ciara Miller and Danielle Olivera ... things aren't seeming quite as amicable. In an interview with E! News, Olivera admitted, "I really don't know where we stand." 
Translation: we'll just have to tune in to Season 7 of "Summer House" to see how it all pans out.