What Lindsay Hubbard From Summer House Really Does For A Living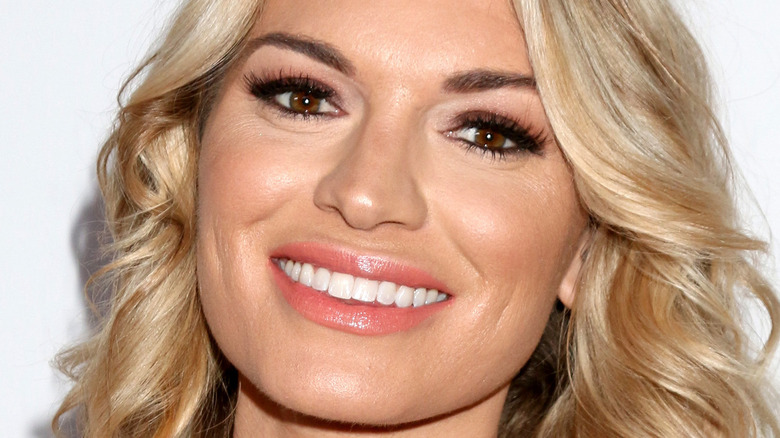 Kathy Hutchins/Shutterstock
Have you ever wondered how reality stars really make their money? Of course, they get paid to put their (very!) dramatic lives in front of the cameras for our enjoyment, but then there are those often behind the scenes careers that keep them going that aren't always front and center on the screen.
When it comes to the cast of Bravo's "Summer House," for example, we know that Season 6 star Austen Kroll (who you'll also recognize from "Southern Charm") is a businessman who's worked his way up to found his own business, King's Calling Brewing, and put out his own beer called Trop Hop. Then there's Hannah Berner, who made a splash on social media with Betches Media before evolving into an entrepreneur. She left the show in 2021 and has had fingers in many pies since then, revealing on Instagram that she was saying bye bye to the show to focus more on a career in stand-up.
But what about their co-star, Lindsay Hubbard? We know she knows how to bring the drama on the show, but what exactly does she get up to when the cameras aren't rolling?
Lindsay Hubbard's career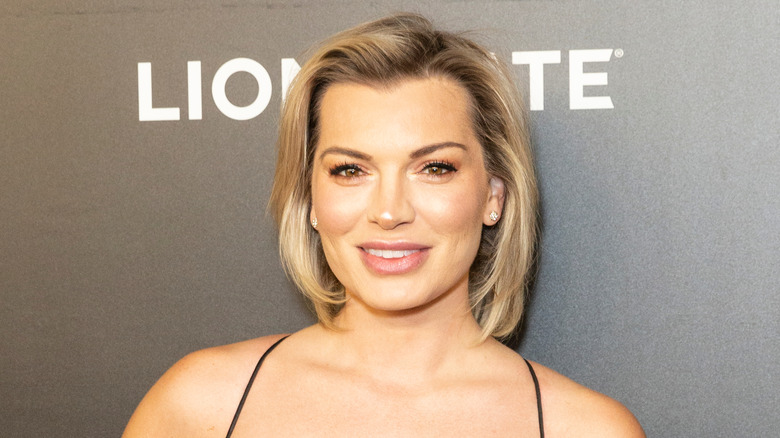 Lev Radin/Shutterstock
Lindsay Hubbard has quite the successful career away from "Summer House," as she's the president of her own Public Relations company, Hubb House PR, which she proudly lists in her Instagram bio underneath being a cast member on the Bravo series. Over on Hubb House PR's Instagram, it's described as being a public relations and marketing agency based out of New York. It boasts plenty of big clients too, including Heal Our Heroes, Aunt Jake's Homemade Pasta, and Mulberry Project.
As for how Lindsay got where she is now, a LinkedIn account that appears to belong to the reality star shows how she worked up to the impressive position she has today. Lindsay started out in August 2008 as an Account Coordinator for Shadow PR after graduating from the University of Florida with a Bachelor of Science in Public Relations, Advertising, and Applied Communication. She then took jobs as an Event Coordinator for Women's International Zionist Organization, an Account Executive at the Model Home Project, Director of New York with Fingerprint Communications, and then President of Indulgence Public Relations. That brings us up to 2016, which is when she started with Hubb House.
That's not all, though! Proving she really is one savvy businesswoman, Lindsay also has her own clothing boutique, Hubbs, which sells everything from mugs, to swimwear, to beach towels. She also has more than 485,000 Instagram followers as of April 2022, giving her plenty of opportunity to promote products and get paid.
An impressive net worth
Unsurprisingly, all that hard work has transformed into serious cash for Lindsay Hubbard. The "Summer House" star is reportedly worth an impressive $1.1 million, according to Life & Style, making her one of the richest stars on the Bravo show. As for how much she gets for just being in front of the cameras, the outlet estimates she and her cast mates earn between $10,000 and $20,000 for an episode, which could potentially net Lindsay around $140,000 to $280,000 a season.
Lindsay has opened up about all the hard work that goes into her daily grind, admitting all that fun they have on "Summer House" is most certainly balanced out. Speaking about Season 4 in 2021, Lindsay told Page Six that she was excited for fans to see her working from home during the COVID-19 pandemic. "You saw that a little bit here and there in the last four seasons, but I think the advantage of being in the house Monday through Friday is that viewers will be able to see how much we do work to afford our partying lifestyle on the weekends," she said.