What Austen Kroll From Southern Charm Really Does For A Living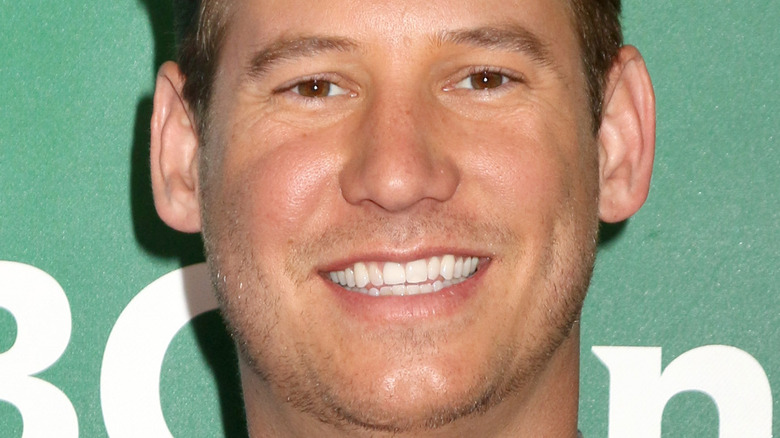 Kathy Hutchins/Shutterstock
The Bravo Businessman
It turns out that Austen Kroll has quite the résumé. According to a LinkedIn page seemingly belonging to the reality star, he kicked off his career by working as a Banquet Server at a Ritz-Carlton Hotel in Colorado from 2011 until 2012, before heading to Charleston, South Carolina, where he worked as a Cellar Man for the Palmetto Brewing Company from 2014 until 2016. Then came the job he had when he gained notoriety as a reality TV star, working from 2016 until 2017 as a Territory Sales Manager for the Red Hare Brewing Company.
But things have stepped up for Austen since then. In 2018, he launched Trop Hop under his business, the King's Calling Brewing Company, and shared the exciting news on Instagram. The star showed off the design for his new beer and gave credit to all those who helped him along, writing, "FINALLY! So many of y'all have been reaching out for months now asking information about my new beer, and to say I'm thrilled is an understatement! To all of you out there that have shown continued interest, AND are still more excited than ever to try my beer, THANK YOU! I can't wait either."
He then held an official launch party the following summer, writing on Instagram alongside snaps from the event that he was "So humbled by all the support and positive response by all my family and friends that came and showed support!"
Austen's big venture
Austen Kroll regularly promotes Trop Hop across social media, including sharing snaps with himself as the model on the beer's official Instagram account. But don't think that means he's just the frontman and isn't involved with all the behind the scenes nitty-gritty. Austen opened up about all the work he'd put into the business venture on Bravo's "The Daily Dish" podcast in June 2018, admitting, "I'm trying to figure it all out by myself and of course I ask friends and I run things by them but if I'm going to be putting something out there with my name behind it, I definitely want it to be as good as possible. There's not a team of people doing this; it's kind of me and my brewer and some money backers."
Of course, Austen's job is also putting his life out there in front of the camera, for which he's paid pretty handsomely. Radar Online reported in 2019 that he has a salary of around $25,000 per episode of "Southern Charm," which, with 13 episodes in Season 8, means he could have pocketed an impressive $325,000. But that doesn't mean he wants to rest on his laurels. "If the show were to end tomorrow. I'll have my own company," he proudly told HolyCitySinner.com in October 2020.