What's Really Going On With Kristin Cavallari And Southern Charm's Austen Kroll?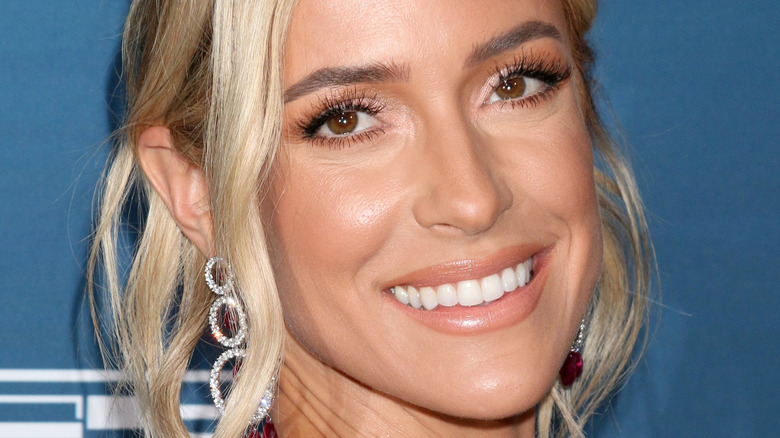 Shutterstock
Has Kristin Cavallari found herself a new man? "The Hills: New Beginnings" star got fans talking again on June 6 when she shared a snap on Instagram of herself spending time with "Southern Charm" stars Austen Kroll and Craig Conover, and her friend, Steph Biegel in South Carolina. Cavallari had her arm around Kroll as they stood outside an oyster shop and the gang all had big smiles on their faces. The reality star captioned the upload, "Charmed I'm sure."
This isn't the first time the two have been spotted together. In October 2020, reports swirled that the two were dating after Cavallari was seen with him in South Carolina. When asked about what was going on between the two, Kroll told Us Weekly in November 2020 – around the same time he split from Madison LeCroy – "[Cavallari] came to town with her friend Justin [Anderson] and the four of us [with Craig Conover] had dinner. We've all been in contact ever since. We're in this, like, big old group chat, and the group chat is active. We had a blast with them and I'm gonna take a trip to see them in Nashville sometime soon."
Cavallari also put a stop to the Kroll romance rumors in December 2020 when she slammed reports they were more than friends during an Instagram Live.
But with yet another trip to his stomping grounds down, have things turned a little more romantic between the reality stars? Keep scrolling for what we know.
The reported truth about the Kristin Cavallari and Austen Kroll dating rumors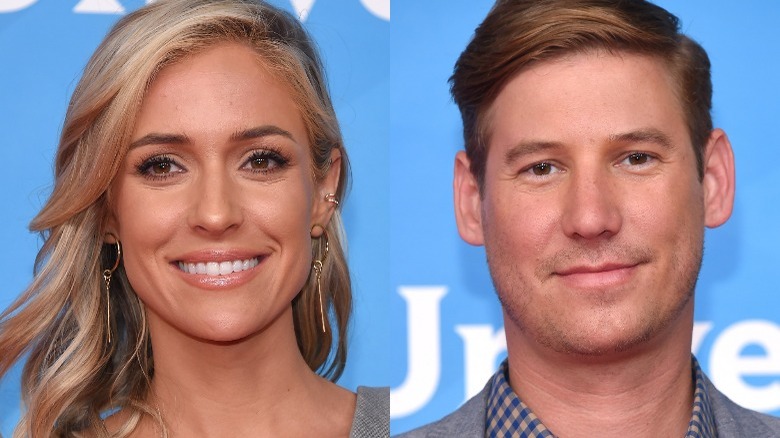 Shutterstock
Are Kristin Cavallari and Austen Kroll dating? Well, according to Hollywood Life's source, no. An insider claimed on June 7 that the two are still "just friends" and explained "The Hills: New Beginnings" star apparently "doesn't want to date another reality star" and "wants someone with a legit career." They added, "She's done dating guys who she gives clout, she wants a guy who gives her clout."
While Cavallari is seemingly still single, the insider went on to claim that she apparently "has her eyes on someone else right now" and is "trying to get set-up" with them. The source added, "She wants a nice gentleman with his life together."
The latest round of rumors swirling around Cavallari and Kroll came after she was spotted getting very cozy with comedian and "Better Late Than Never" reality star, Jeff Dye in March. Five months after rumors suggesting they'd split, the two were photographed making out during a sunny vacation in Mexico (per Page Six). 
However, it seemed like it was all over by May as Cavallari said on the "Scrubbing In" podcast she was "100% single" and even claimed the thought of marrying again made her "cringe." She also seemed to acknowledged her relationship with Dye by saying, "I dated somebody, and it was great."
Cavallari was, of course, previously married to football star Jay Cutler. The two confirmed they were separating in April 2020.