How Much Does The Cast Of Summer House Make?
Kathy Hutchins/Shutterstock
Bravo's reality series "Summer House" has become a fan-favorite show, having featured a variety of cast members over the years. Per Us Weekly, reality TV personalities such as Kyle Cooke, Stephen McGee, Everett Weston, Jaclyn Shuman, Lindsay Hubbard, and Carl Radke starred in Season 1 of "Summer House," which aired in 2017. Hubbard and Radke have remained on the show in their full-time roles ever since, according to Screen Rant. Filming the series led to deep romantic feelings between the pair, and they shared with People in August that they're engaged. Back in 2021, Hubbard opened up to Cosmopolitan about her positive experiences filming the show around crew members who have also been on-set from the start.
"You know, we're a very, very lucky cast," Hubbard said. "We've had a lot of our same crew members join us for every season of 'Summer House,' and you get to know them throughout the years. We have a family dynamic, and they see all the close, intimate sides of you and they go through and experience your life with you." "Summer House" just completed its sixth season this year, with cast members were Hubbard, Radke, Cooke, Danielle Olivera,  Amanda Batula, Ciara Miller, Paige Desorbo, Luke Gulbranson, Andrea Denver, Alex Wach, and Mya Allen (via People). Recent reports have revealed exactly how much these reality stars earn for their participation on the show.
The Summer House cast reportedly earns tens of thousands of dollars per episode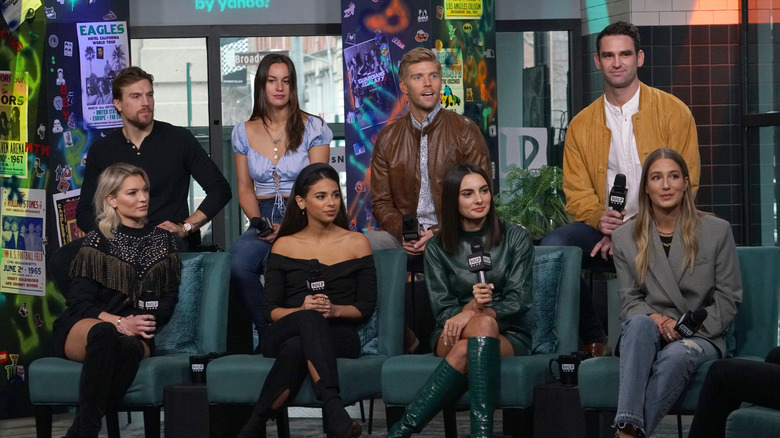 Manny Carabel/Getty Images
The "Summer House" cast members make a sizable amount of money for filming the Bravo series. As Life & Style wrote in October, while citing other outlets, each cast member on the show is reportedly paid somewhere between $10,000 and $20,000 for each episode they film. The site further evaluated this salary by stating that, since Season 5 aired 14 episodes, each cast member could have scored a sum of $140,000 to $280,000 for this work. Per Rotten Tomatoes, "Summer House" Season 6 included 17 episodes; so, if this salary still stands, each cast member would have received somewhere between $170,000 and $340,000 by the end of the season.
In addition to working on "Summer House," the cast members have their own independent careers off-camera. In 2021, The Cinemaholic reported that Carl Radke works in sales and business development, and has also taken on some acting roles the past, while Lindsay Hubbard is a public relations professional and Kyle Cooke is an entrepreneur. As a result of the money earned from "Summer House" and their primary jobs, these reality stars have amassed impressive net worths.
The stars of Summer House have substantial net worths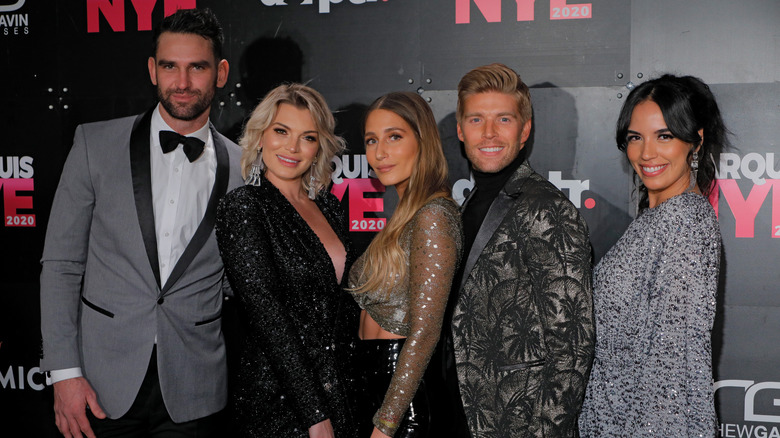 Randy Brooke/Getty Images
When the cast members of "Summer House" are not being filmed while partying together in the Hamptons, they are continuing to work at their day jobs. One star of the show, Kyle Cooke, explained to Page Six in 2020 that this can be taxing for the group at times. "I think we're dealing with [balancing career and filming] more so than any show because we all scatter and go about our careers and our jobs Monday through Friday ... it's a lot," Cooke said. 
Although handling both gigs can be demanding, there's one major upside — these roles have secured a serious payday for "Summer House" stars. The Cinemaholic lists Lindsay Hubbard's net worth at a cool $1.1 million, and the site states that Cooke's TV and entrepreneurial ventures also total $1.1 million. In addition, Carl Radke's net worth is estimated to be around $500,000.
With Season 7 of "Summer House" on the horizon, these TV personalities are likely only going to keep growing their business empires. As Us Weekly reported, these three aforementioned cast members will be returning next season. Danielle Olivera, Amanda Batula, Mya Allen, Ciara Miller, and Paige Desorbo will appear, and three new people will be joining. The site also revealed that the show should be airing sometime after October.