The Weeknd's Shady The Idol Sneak Peek With Lily-Rose Depp Totally Backfires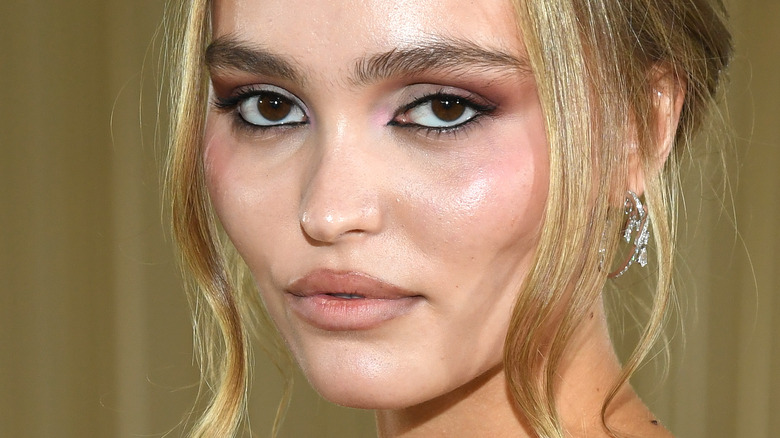 Kevin Mazur/mg21/Getty Images
HBO's upcoming TV drama "The Idol" has faced major backlash already. In the series, Lily Rose-Depp stars as a distraught pop star who becomes tied up in a complex relationship with a cult leader, played by The Weeknd.
Rolling Stone published an exposé revealing some behind-the-scenes drama on "The Idol." Apparently, the tone of the show altered significantly following reshoots and rewrites. The most notable changes occurred when "Euphoria" creator Sam Levinson took over as director. In addition, co-creator The Weeknd reportedly wasn't thrilled with the initial direction of the show, explaining that it focused too much on a "female perspective."
Multiple production members came forward to spill the tea on the toss-up and slam Levinson's overhaul, with one insider noting, "It was a show about a woman who was finding herself sexually, turned into a show about a man who gets to abuse this woman and she loves it." The outlet shared examples of newly added scenes that included unsettling sexual content, as well as physical violence. Levison's role in the show seemingly caused friction, with one production source calling out his mistreatment of the crew. The environment was so tense, in fact, that multiple crew members did not return when production resumed in May 2022. Following Rolling Stone's article, The Weeknd took to Twitter to share a clip from "The Idol," which ended up backfiring in a big way.
The Rolling Stone drama unravels on Twitter
The Weeknd was not pleased with Rolling Stone's article about "The Idol," to say the least. He posted a sneak peek from the highly anticipated HBO show on Twitter, writing, "@Rolling Stone did we upset you?" Ironically, Lily-Rose Depp and The Weeknd's characters criticize Rolling Stone when presented with an opportunity for Depp's character, Jocelyn, to appear in the popular outlet. The Weeknd's character, Tedros, says, "Rolling Stone? Aren't they a little irrelevant?" Jocelyn adds, "I don't know, I feel like it may be kind of past its prime." Tedros also notes that Rolling Stone has a low social media following compared to Jocelyn.
The Weeknd's clip instantly went viral for all the wrong reasons, with many Twitter users unimpressed by the show's acting and scriptwriting. One user tweeted, "is this the dialogue y'all fired amy seimetz for." Another person wrote, "No amount of better scriptwriting could make either of these two seem like decent actors lol." One person applauded Rolling Stone's coverage of "The Idol," while condemning the scene, remarking, "This is such a bad look (and I'm not talking about the excellent reporting from @RollingStone)."
Meanwhile, Depp has stood behind Levinson. In a statement to Rolling Stone, she described him as "the best director she's ever worked with," expressing that "she has never felt more supported or respected in a creative space, my input and opinions more valued."