Chaka Khan Couldn't Be More Unimpressed By Mariah Carey, Adele And Mary J. Blige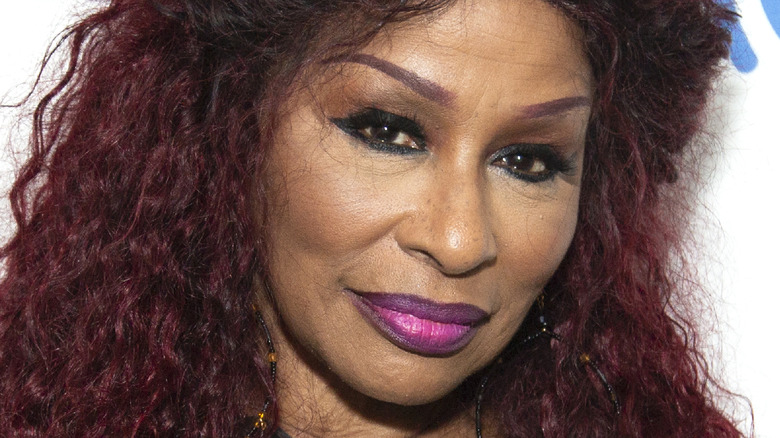 Santiago Felipe/Getty Images
Chaka Khan and Mary J. Blige have a history of "competing" with each other, as they're both R&B powerhouses. The two collaborated on a song, though, indicating that they were able to put the competition aside to showcase their talent on the same track. Khan even mentioned there were times in the song where a person wouldn't be able to tell if it's her or Blige singing.
Since then, the singers have had nothing but nice things to say about each other. "She's like my little niece," Khan said of her friendship with Blige. "I love her. I think she has great potential. She's growing and changing." She mentioned that they have been trying to collaborate on something for awhile, so they were excited about working on "Disrespectful" together.
And Blige returned the love for Khan in an interview with Spotify for Artists. The "Family Affair" singer stated that she received the best piece of advice from the "I'm Every Woman" singer, mentioning that Khan told her to "get out of my own way." Blige later realized that the piece of advice meant to be herself, and to not worry about what other people say or who people try to pit her against. But it seems that Khan is taking her own advice.
Chaka Khan slams singers who ranked higher than her on Rolling Stone's list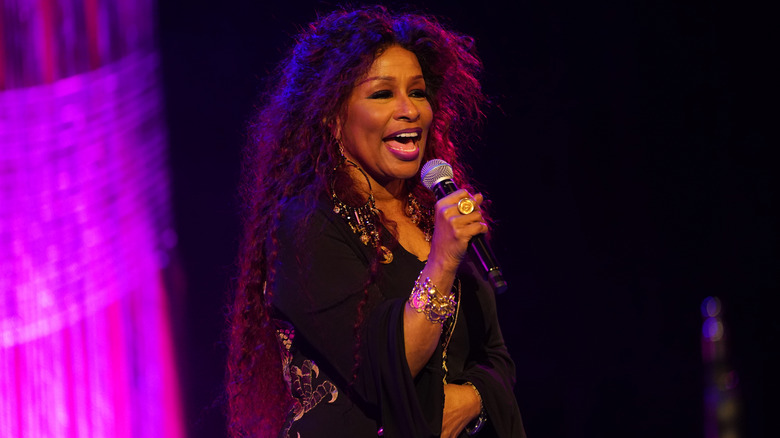 Mark Sagliocco/Getty Images
On January 1, Rolling Stone released its list of the best singers of all time. R&B singer Chaka Khan was No. 29 on said list. Although she agreed with Aretha Franklin being at the top of the list, she had some opinions on Mariah Carey (No. 5), Adele (No. 22), and Mary J. Blige (No. 25).
"These people don't quantify or validate me in any way," she said on Los Angeles Magazine's "The Originals" podcast. But when the podcast host started listing the singers who were ranked higher than her, Khan let it rip. "That must be payola or some s**t like that," she said in response to Carey's placement on the list. "Okay, I quit," she said, reacting to Adele's ranking. "They are blind as a motherf***ing bat," she said when she heard Blige placed higher than her. "They need hearing aids ... These must be the children of Helen Keller."
Blige, Khan's one-time collaborator, may agree with some of the "Ain't Nobody" singer's points. In August 2022, Diddy posted the question: "Who killed R&B?" on his social media accounts. Blige answered that R&B has a different meaning than before due to popular artists like Adele, who've tried a hand at it. She then credited Franklin and Khan's work for being the reason the genre wasn't "killed."